Heswall FC: Red letter day for the Yellows as their season gets up and running
---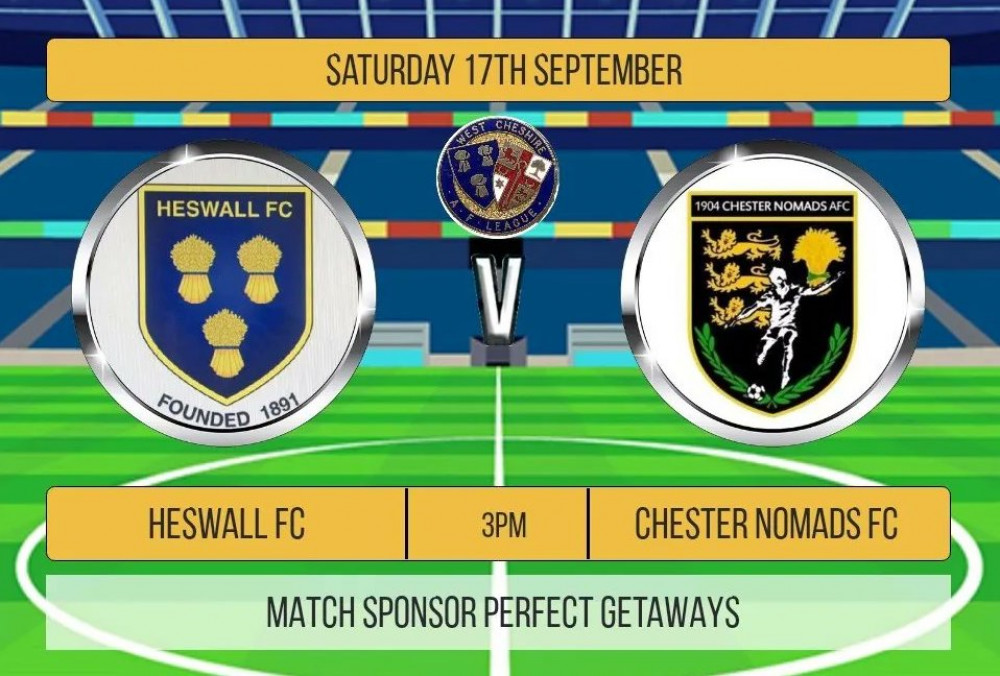 On Saturday our First Team welcomed Chester Nomads to Gayton Park with our visitors sitting one place above us in 14th spot and separated by just a point - so we knew it was a massive game, a classic six pointer.
Our lads started well and got at them from the off, and we soon got our reward when good work in the midfield set Dan O'Halloran off down our right. He squared the ball well for Callum Morrrison to tap home.
We went on to create a number of good chances and on another day would have gone five or six up, but as it was we didn't have to wait too long to extend our lead. After being awarded a penalty we were promptly two up thanks again to that man Morrison.
Fair play to Nomads - they gave it a good go and forced Harley Morgan into a number of good saves. This was a real opportunity for the lad to show how good a keeper he is - and he took it.
Despite Callum Morrison being already two goals to the good, the best was yet to come as a long ball was played into him just outside the centre circle. He flicked it over his and the defender's head, like Robbie Fowler against SK Brann in 1997, ran on to the ball out towards the corner of the box, rounded the keeper and finished superbly into the top corner.
There have been many great goals scored at Gayton Park, but that was the best one I've seen.
Half time came and went and only an inspired performance from the Nomads keeper kept the score respectable as we dominated the game. We did switch off for a moment and allow them a late consolation, but all in all this was a good day's work for our players, a very well deserved win.
Man of the Match was Callum Morrison after a great hat-trick and a genuine worldie. Match
sponsor this week was Perfect Getaways - like they say, "the perfect place for your bespoke holidays."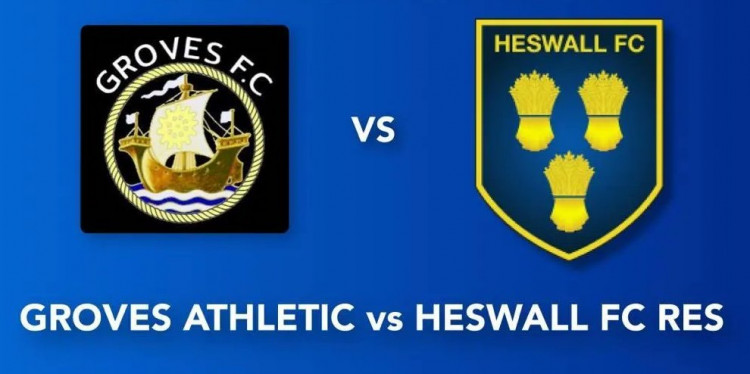 Our Reserves went to Groves looking to get their first win of the season after some decent performances had ended up as draws. Heswall went one up through Harry Huggins who really made the goal himself by chasing the keeper down and picking up the pieces when the kick bounced off him. It was a real poacher's goal.
Groves soon equalised but we weren't to be denied - late goals from Harvey Forster and Loui Brown gave us the win and the vital three points.
We've stayed calm and confident when results weren't going our way, so these results were sweet and thoroughly enjoyed. We go again next week when our First Team welcomes Marine Under 23s and our Reserves travel to face Aintree Villa Reserves.
As a club we are always looking to build partnerships within our area and we are proud to have partnered with a local company for the naming of our clubhouse here at Gayton Park. Please look out for an upcoming announcement in the next few weeks.
If your company is interested in becoming a partner of our club and building your brand alongside Heswall FC, then please get in touch with me, Club Chairman Robbie Matthews, via [email protected].
Many thanks and best wishes.