'Should I put the kettle on?' - 'No! Too expensive!' - 'It's brand new.' - 'Well in that case, of course!'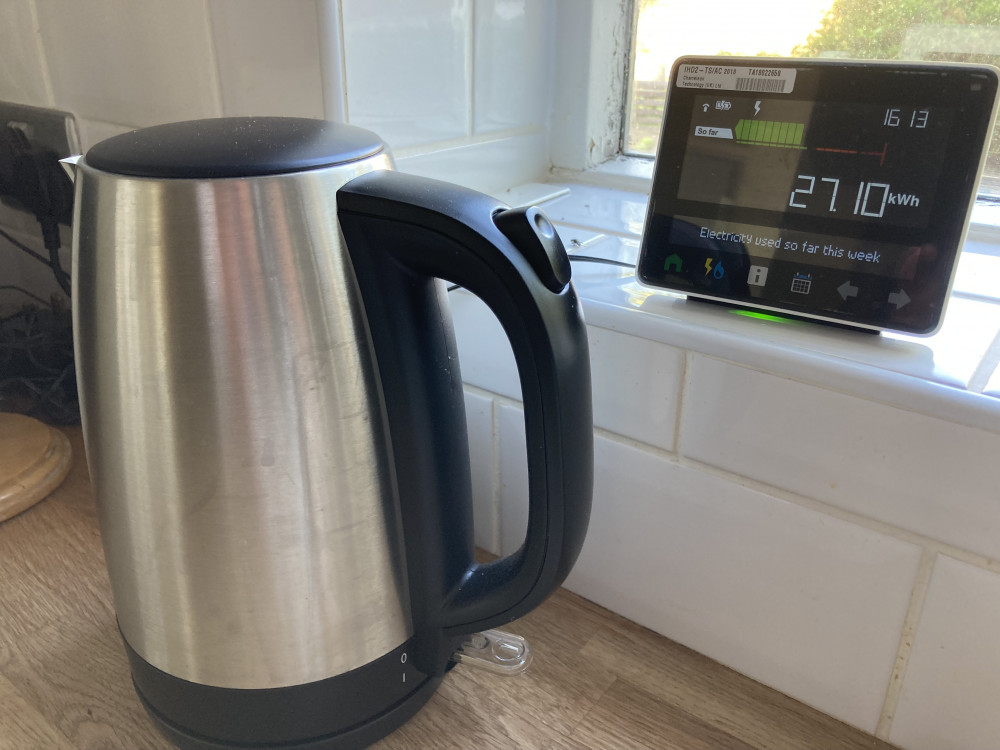 On Thursday the Prime Minister conjured up a vision of how plucky Brits might tackle the cost of living and energy crises at the flick of a switch.
During a speech in Suffolk, while explaining the merits of investing in nuclear power, Boris Johnson appeared to reveal a money-saving ruse: "If you have an old kettle that takes ages to boil, it may cost you £20 to replace it - but if you get a new one you'll save £10 a year every year on your electricity bill."
Come again? We are living in times when, soon, fans of kettles old or new could be asking themselves if they can afford to bring them to the boil.
True, the kettle stuff was meant to be some sort of witty way of explaining why it is a good idea to invest £700 million now in the development of Suffolk's Sizewell C nuclear power plant, but the analogy was ill thought out, poorly delivered, and came across as bizarre advice more tone deaf than early Boyzone.
Unsurprisingly many people were left steamed up by this left-of-field notion, not least because the PM has kept very shtum when it comes to solutions to the shocking and suffocating prices of electricity and gas.
His argument that such decisions must be taken by his successor doesn't really hold water, boiling or not. Emergencies require emergency action.
Nor does his claim that our plight is solely down to the hideous invasion of Ukraine by Russia. Britain has worried about energy security for years. Trouble is, no one in power seems to have had the energy to address the concerns.
Over the past few weeks I have craved some sense of there being a government in control and in possession of a strategy - something which the Tory leadership hustings could never reveal as Rishi Sunak and Liz Truss attempted to sway just 160,000 party members, and not the tens of millions who are seriously concerned about how they will navigate their way through winter.
Instead we have been left in the dark.
Voting for our new Prime Minister ended on Friday.
Whoever walks through the door of 10 Downing Street after the result is revealed tomorrow will have to prove very quickly that the lights will be on…
And there is someone at home.