Fracking, backing, sackings, cracking, and woefully lacking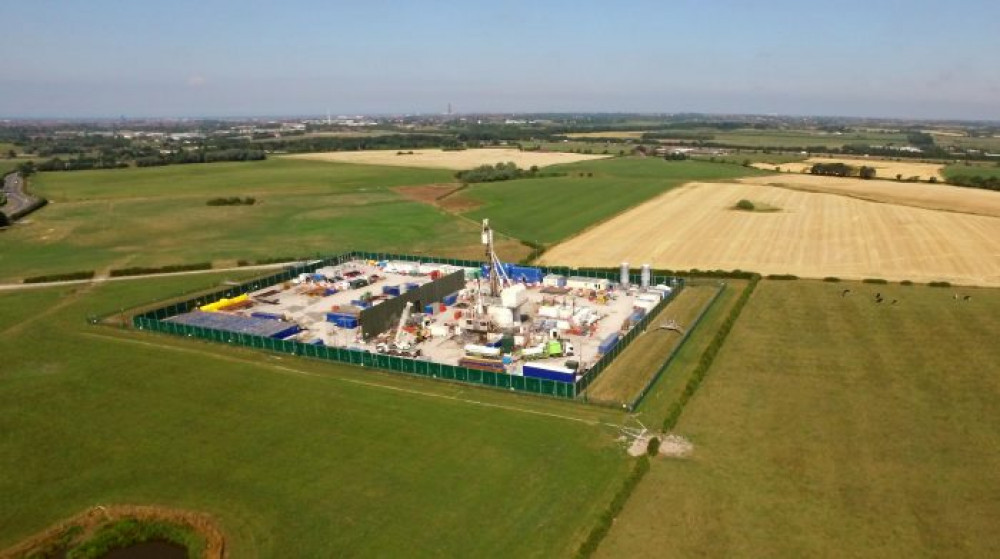 The fracking site in Lancashire, pictured in 2018 - Image: Cuadrilla
In a few days we will have a new Prime Minister, and the demise of outgoing Liz Truss is firmly linked to a word that's been on a lot of Wirral lips recently.
Many residents, particularly on the Dee side of the peninsula, became concerned Wirral might become home to the gas extraction process known as fracking - one which was suspended indefinitely in 2019 by the government because no one really knows if the small earth tremors associated with it might blossom into something much more serious.
As I understand it, after a winding political journey involving detours to ideas in which she might not necessarily believe but which might bring her increasing influence, Liz Truss became a libertarian.
This means that the woman who voted Remain in 2016 now believes that the state and its influence should be minimal, and that the free market should be allowed to use all its muscles to create bountiful wealth that makes the rich richer and the poor richer too.
It isn't that far from the vision of Margaret Thatcher, but at least she, even if that vision was not one you shared, was a genuine conviction politician who had spent a long time developing her philosophy and was able to articulate her beliefs in a comprehensible manner.
Shortly before the 38 day Chancellor Kwasi Kwarteng presented the mini-Budget that almost instantly caused maximum damage had come news that the government would end the pause on fracking. The reason? The need for us to dramatically improve our energy security in the light of the war in Ukraine and the weaponisation of Russian gas - or lack of it.
In 2019 the government had said it would lift the fracking moratorium when science had proved its safety. Last month it also said fracking would only be permitted with local consent, without having any idea what such consent might look like.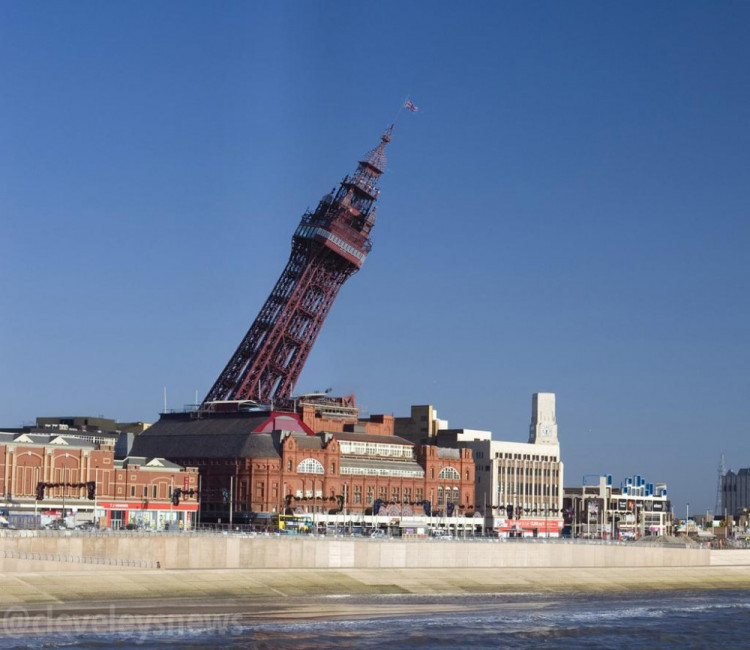 Amusing photo posted on twitter by @cleveleysnews suggesting that controversial fracking in Blackpool had tipped the town's Tower
Science seems no closer to saying that minor earth tremors caused by fracking will never become major, while Business Secretary and enthusiastic fracker Jacob Rees Mogg can't say if a petition against it signed by 70,000 people - as in Wirral - would represent sufficient lack of consent.
Wednesday night in Parliament brought the least comprehensible British political events in my lifetime. Labour had proposed a motion to enable a vote on a bill to ban fracking once and for all.
Government whips interpreted it as a vote of confidence in the Truss administration and ordered Conservative MPs to vote against the motion even if they represented fiercely anti-fracking constituencies.
Later - bizarrely late - came an announcement that it was not a confidence vote. The result? Bedlam, argy bargy, shouting, alleged bullying and crying, and another quake of despair and disillusionment among Conservative backbench MPs that this time was off the Richter Scale - an event which turned out to be the aftershock the Prime Minister could not survive.
Fracking was part of the Truss-Kwarteng libertarian growth package presented as much to the outside world as it was to the domestic audience. I doubt the pair of them care a jot if not a single British site is ever fracked, but new policies were meant to show that Britain is open for miraculous business, that the shackles of the state are being thrown off, and that powerful interests will be listened to.
It's not even clear if Wirral is suitable for fracking, or its sister process called underground coal gasification, but now more and more people are discovering what they are, and probably reaching the conclusion they will never give their consent to them.
Like Trussonomics and Liz Truss PM, fracking is an absolute non-starter.