Tranmere Rovers: five wins on the spin as Crewe are put to the sword under the lights
---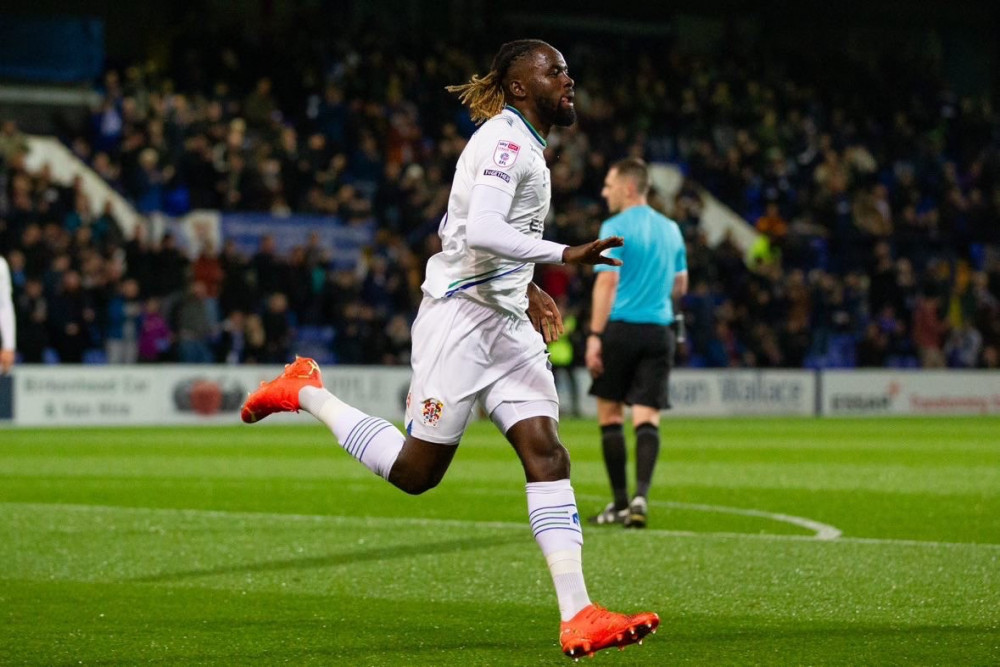 Dynel Simeu - Picture: twitter @dynel_simeu
The early minutes of last night's game at Prenton Park gave few clues it would deliver a fine and convincing win for Tranmere as they ran out 3-0 winners against Crewe Alexandra.
Even the corner that led to Dynel Simeu's opening 22nd minute goal was the result of an apparent miscue greeted by groans of frustration from some fans. Despair turned quickly to jubilation as the ball found its way into the six yard box and was put away by the young centre back.
His goal was a significant contribution to an excellent man of the match performance - Simeu is strong in the tackle, reads the game very well, is calm on the ball and distributes with confidence.
The goal settled nerves, but a marked improvement in the quality of Rovers' play coincided with the introduction of striker Elliot Nevitt, who replaced the injured Paul Lewis after just over half an hour.
From then on, and particularly in the second half, Tranmere began to pass with more accuracy and forward momentum, making repeated inroads into the Crewe defence, particularly down the right hand side. In the 56th minute, after some neat interplay and an overlap, a good cross eluded the Crewe keeper and Nevitt was in position at the back post to rise and head home.
Crewe lost heart and Rovers took comfortable control. It was no surprise and thoroughly deserved when Elliott Nevitt, taking advantage of more good football on the right, scored his second from close range.
Prenton Park is a great place to watch a game of football, especially under Friday floodlights. The fans departed in good spirits and well entertained, knowing that consecutive wins have put them firmly in the top half of the table, and allowing them to think that maybe, just maybe, after a stumbling start to the season, Rovers can continue on a new trajectory which will elevate them to League One.