Thornton Manor in Thornton Hough remains 'at risk' and faces tough challenges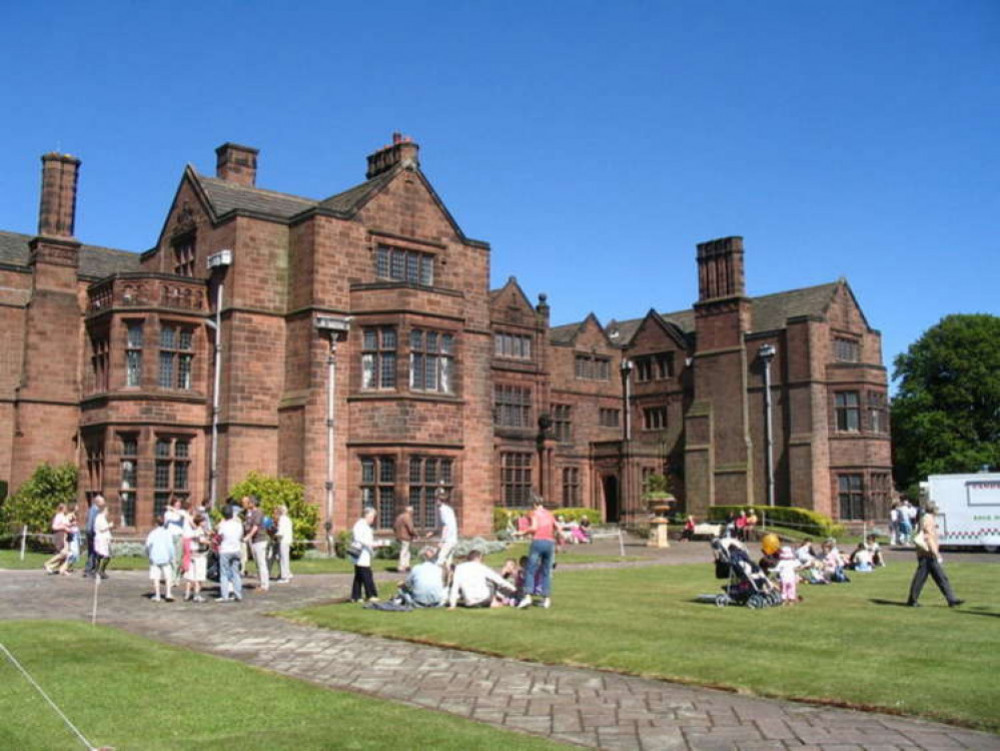 Thornton Manor in happier times - Picture by John Robertson
The Heritage at Risk register, managed by Historic England, is a constantly refreshed list of sites and buildings of importance with an uncertain future.
Among those in the just updated Register is Thornton Manor, the exclusive events venue on Manor Road in Thornton Hough.
The Manor has endured a controversial past, a catastrophic 2022, and now has a tough journey towards fitness for the future.
Back in February, Thornton Holdings, the company which operates the Manor, was ordered to remove the three marquees that, in revenue terms, have long been the lifeblood of the business. Planning permission for them for five years had been granted under confusing circumstances.
Just days later, Thornton Manor was severely damaged by a fire which tore through parts of the Grade II listed building. Roofing was destroyed, requiring a repair and restoration programme on a massive scale.
Not only is the Manor in sad shape, but also areas of the surrounding estate. Income generated by the marquees should have been ploughed back into their restoration.
Back in 2010, when Thornton Manor's park and gardens were first placed on the At Risk Register, a case was presented that the creation of an income stream would pay for their salvation. In other words, profits generated by new facilities would be reinvested in the future wellbeing of the estate.
Thornton Holdings was required to account to the Council for event income on a quarterly basis "to enable the Council to monitor the event profit and the proper application of the event profit to the work programme as required by the planning permission."
That five year permission ran out, meaning the marquess had to come down. When their fate was decided after much legal toing and froing, the Planning Inspector noted in his ruling that Thornton Holdings "did not adhere to the obligations to keep accounts or records."
The latest Register describes the Manor's condition as "very bad", but also notes: "Repair scheme in progress and (where applicable) end use or user identified; or functionally redundant buildings with new use agreed but not yet implemented."
Of the park and gardens, the Register says: "This privately owned property, which is used for exclusive events, has longstanding conservation and repair works required both in the house and grounds. Gardens around the house are maintained but the pergola is in an advanced state of decay and the lake and woodland are in poor condition. Numerous structures require conservation repairs throughout the landscape."
The assessment concludes: Generally unsatisfactory with major localised problems. Vulnerability: High. Trend: Declining.
Will Thornton Manor, the nineteenth century country house and home of Viscount Leverhulme, be returned to its former glory?
It's an enormous challenge, especially in tough economic times.