Should golf be exempt from lockdown restrictions?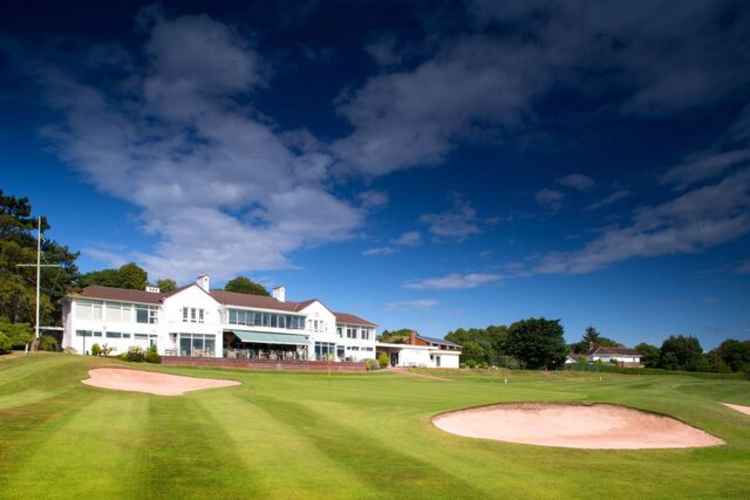 The clubhouse at Heswall Golf Club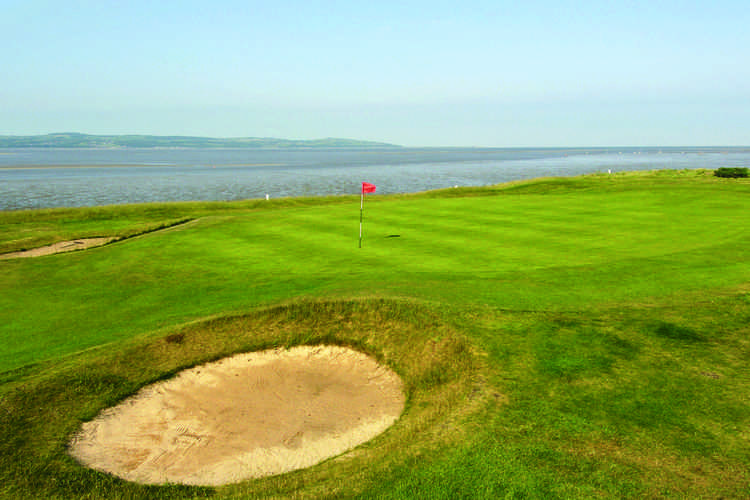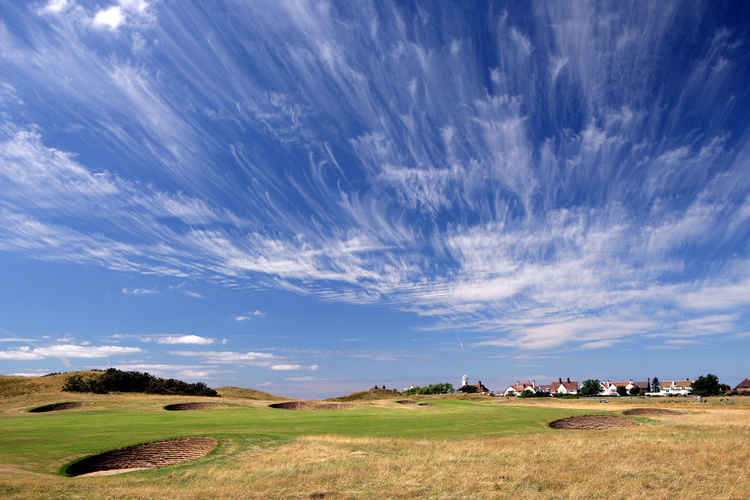 Royal Liverpool Golf Club
Heswall has a fine golf course with spectacular views across the Dee Estuary to Wales; up the road is Caldy Golf Club, also blessed with great panoramas; go a little further and you reach the links of Royal Liverpool at Hoylake, a venue for The Open and one of the finest and most important courses in the country.
But can golf make an important and immediate difference to the nation's health?
The Chief Executive of England Golf, Jeremy Tomlinson, thinks so.
He has asked the government to think of the game as a solution to some of the nation's problems.
The latest national lockdown brought back tough restrictions, including those forbidding the playing of golf - and all courses and facilities have duly shut up shop.
Like almost all businesses, golf clubs are feeling the pinch; they rely on green fee income from visitors to help balance their books.
But for the moment Mr Tomlinson is more concerned about healthcare than cash. He believes that throughout the course of the pandemic, England Golf has promoted the safe and responsible playing of a naturally, socially distanced sport in the outdoors similar to other healthy pursuits such as walking, cycling and running.
In talks with the government, the demonstrable physical and mental health benefits of playing golf have been highlighted as a way for a community of around two million golfers in England to enjoy safe, outdoor exercise and relieve the anxiety of isolation.
What's more, believes Mr Tomlinson, similar to other open-air recreations currently free of government restrictions, golf can be considered one of the most appropriate outdoor pursuits during a period of lockdown.
"The public health crisis is uppermost in all our minds right now and I would ask government to consider golf to be seen as part of the
solution as opposed to part of the problem itself," said Mr Tomlinson. "It's often said 'golf is a good walk spoiled' – of course, I don't agree with the sentiment of the phrase, but when you boil it down golf really is a sporting version of a walk in the countryside. "It's in the open air, you naturally socially distance, you don't touch anybody else's equipment, you get a mental and physical boost from taking part. It's enjoyable and relaxing. "If you reopened golf courses to allow the community of two million golfers in England to have that as a safe option for exercise, then I think that could be a huge positive in the fight against the physical and mental health issues posed by lockdown. "We hope to be able to convince the government of that and at the very least to bring golf back sooner, rather than later."