Alison McGovern backs Thornton Hough Trust campaign to protect greenbelt land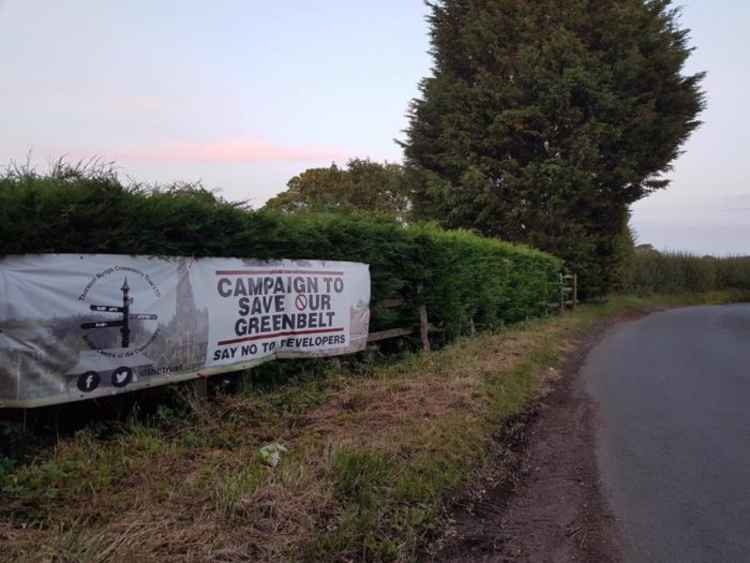 It's been a long fight - this picture dates back three years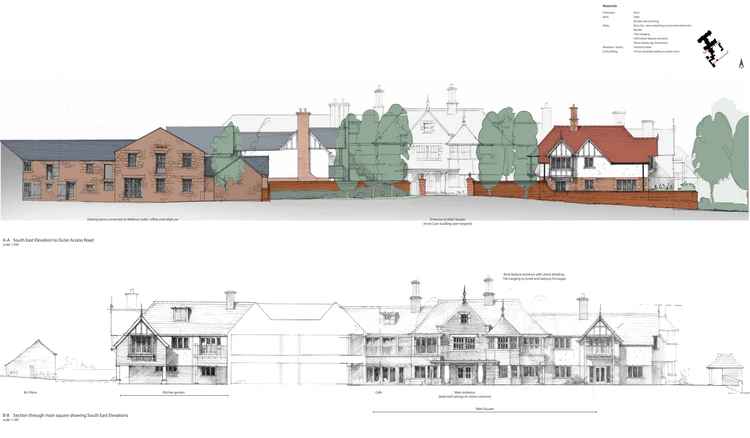 One view of the proposed development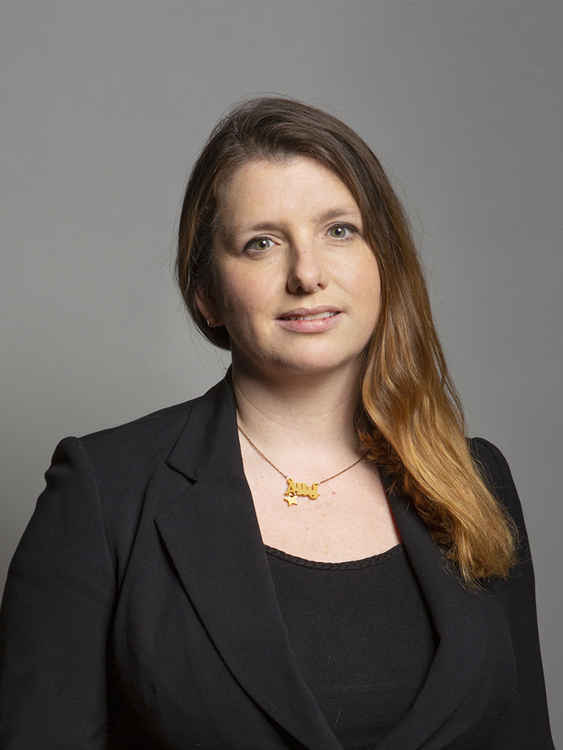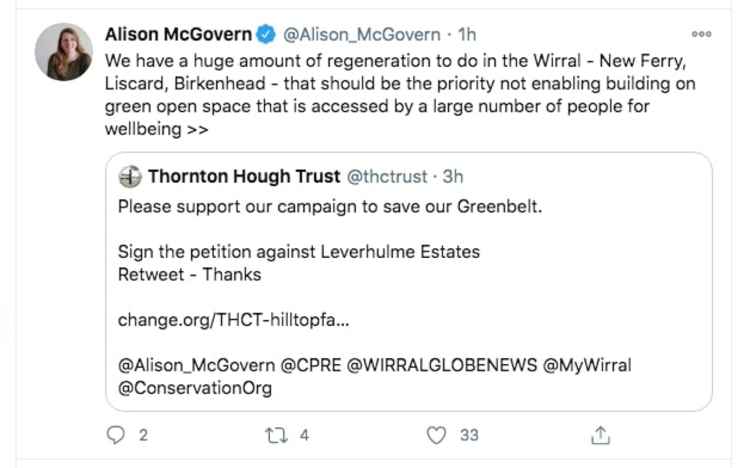 Wirral South MP Alison McGovern has come out in support of Thornton Hough Trust as it attempts to fend off a second attempt to build on Hill Top Farm, a large green space adjacent to the village.
A planning application to Wirral Council by Leverhulme Estates, refused in 2019, proposed the building of a care village. It would have included a 48 bed care home, 24 close care apartments, 96 assisted living apartments, and 'The Village Centre', complete with restaurant, cafe-bar and shop.
Now an amended, scaled down application has been lodged, one which the Trust still regards as undesirable.
The Trust's Geoff Dale said: "As a community we find ourselves once again trying to ensure we do not see another area of special landscape value, a conservation area and greenbelt turned into yet another building site.
"This time the application is for a reduced development, although the total site area indicated is exactly the same as previously, presumably leaving room for additional applications should this be successful."
The developers' planning statement tries to address such concerns: "As with the previous application, the proposals include the re-use and conversion of some of the existing buildings. More importantly, there is significantly reduced new build development which now proposes to deliver a 60 bed care home, 24 close care apartments and 6 assisted living units. The total site area is 6.7 hectares of which 5.2 hectares (96% of the existing field) will be retained as open space and meadow intended for livestock grazing."
However, Geoff Dale added: "The site is Hill Top Farm, right next door to the Primary School, which is graded OFSTED outstanding, sited on the brow of the hill, on the right, as you enter the village close to the Seven Stars pub and busy crossroads. As you approach the village this development would be the first thing you would see, clearly affecting the openness of the green belt and of the conservation area.
"We all appreciate that business is business, our community has many farms, liveries and a number of hospitality venues all of which have applied for expansion or development over the years, and a majority have been fully supported by the community.
"In this case, it is not expansion or diversification - it is a complete redevelopment of a site that is fully active and operative with a number of tenants. None of the buildings are in danger or disused, the field is used for crops. This location has been chosen purely to make the developed units or care rooms more expensive to sell. Leverhulme Estates owns a huge amount of land on Wirral in many communities, some of whom would actually benefit from a development such as this."
Now, following a meeting with the Thornton Hough Trust, Wirral South MP, Alison McGovern, has expressed her own doubts about development on green spaces like Hill Top Farm. Today she tweeted: "We have a huge amount of regeneration to do in the Wirral - New Ferry, Liscard, Birkenhead - that should be the priority, not enabling building on green open space that is accessed by a large number of people for wellbeing."
The developers see things differently, saying: "This hybrid planning application has brought forward by Leverhulme Estates which is
seeking to develop a high quality Close Care Retirement Community at Hilltop Farm...This would deliver a major positive boost to the social and economic sustainability of Thornton Hough, providing 90 much needed care units, together with new jobs, and various community benefits."