'I thought the premise was a bit silly': Michael Crawshaw on writing, Russia and outsiders in his new book, The Gerasimov Doctrine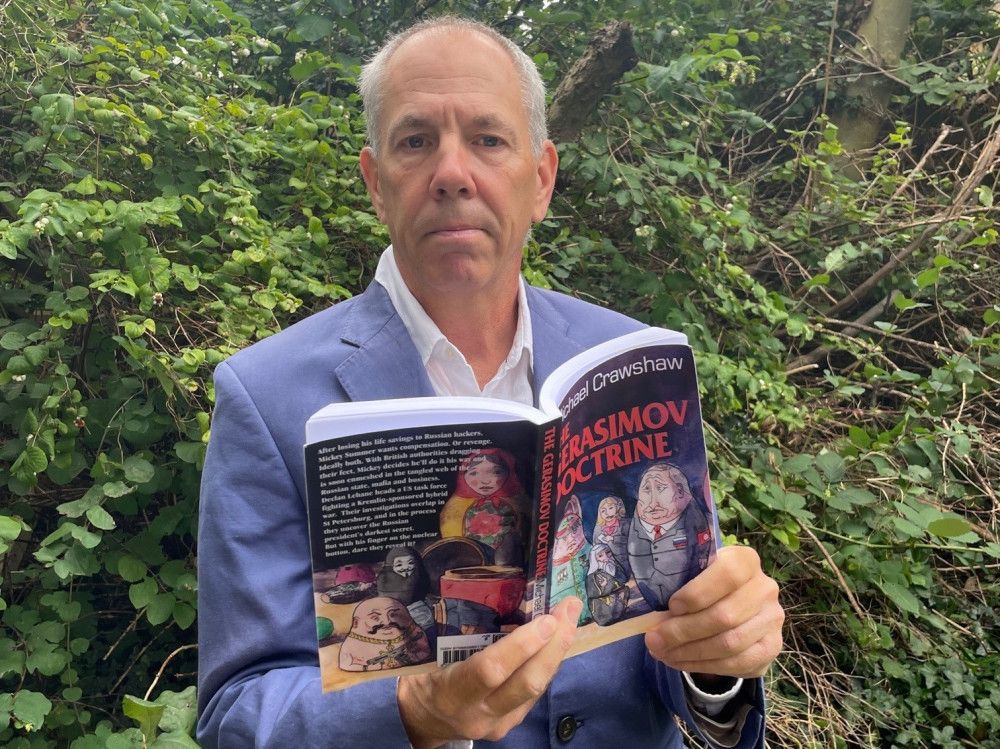 Michael Crawshaw with his latest work 'The Gerasimov Doctrine' (Image by Nub News)
Michael Crawshaw is the genius behind the Mickey Summer series. His journey from a chemistry enthusiast to an award-winning head of research at top investment banks has paved the way for his unique ability to craft fact-based fiction.
I chatted to Michael over the phone about his new novel, The Gerasimov Doctrine. The third in a series of thrillers, the readers follow Mickey Summer as try to take on Russia after he loses all his life savings to hackers.
Michael has the typically British self-deprecating attitude which instantly makes you feel at ease.
He claims: "I'm not good at characters"; yet it is the endearing persona of Mickey Summer which has caused readers to gobble his novels in as little as two sittings.
Michael speaks animatedly about his characters. As if they are real people, people he's met at work or went to the pub with. I suppose if you're working with characters for five years they start to become real.
He describes Mickey as a "post room to boardroom type" City trader, a bit of a pariah.
"These are the characters I like in the city...I really admire people who didn't have any qualifications and came to the City," he says.
He spoke fondly of a friend who only had two GCSE qualifications and is now a high-flyer at a banking company.
Although distancing himself from the underdog narrative, Michael's interest in these so-called 'unlikely' heroes stems from personal experience.
"You're a little bit of an outsider in the City if you're from Yorkshire and went to a Grammar school and you didn't go to Oxbridge," he says.
Although he was offered a place at Cambridge to study Natural sciences, he turned it down. He remembers thinking: "This isn't very me, all these very posh people from private schools"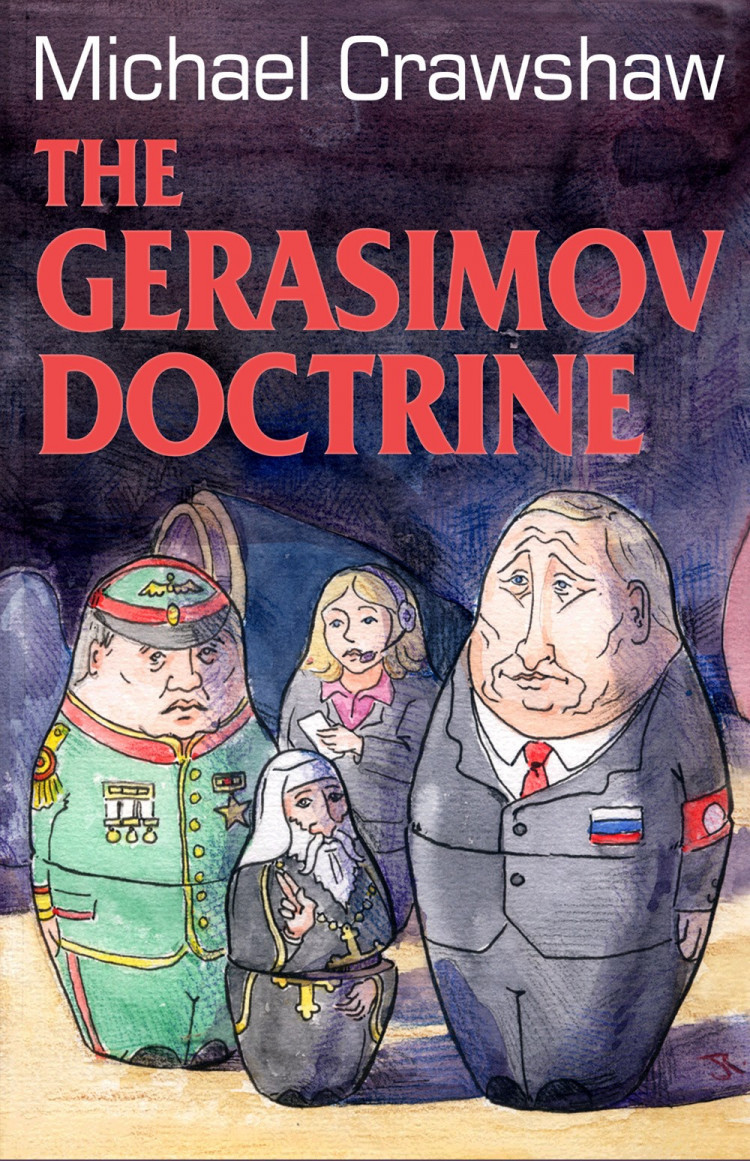 The Gerasimov Doctrine is available now (image supplied)
He speculates whether Mickey is his "alter ego". Michael says with a chuckle: "Mickey Summer definitely has my sense of humour."
I probe him further on this. Michael pauses slightly, saying: "It's tongue and cheeky, says anything, talks to anyone, treats everybody equally, heart-on-his-sleeve type- that sort of thing.
"He's definitely got the best lines and the strongest personality."
Inspiration for the book
Rather than a fascination with spies and espionage, it was an interest in Russia which compelled Michael to write the book.
"I need a location, and then a story," he says.
Michael's first novel, on the finance world was a sure success; then he gained an interest in China and its expansion in the Pacific
"I didn't want to be typecast as writing financial thrillers," Michael says. "If I'm going to spend a lot of time researching in something, I want it to be something that I'm interested in."
Then came the idea for Russia. "I thought, let's get Mickey into Russia somehow. This was 5 years ago when they were in the Donbas, they were sabre-rattling, and then there was the US elections they were [allegedly] tweaking," Michael says excitedly. "So, there was stuff going on, with espionage and the pentagon, that I thought this would be interesting for me to place Mickey in."
In the research stages for the book, Michael read countless newspaper articles and absorbed books like Catherine Belton's 'Putin's People'.
Not one for reading fiction, Michael says he sticks to facts. "I struggle to keep reading if I'm not learning anything," he says. "I'll get through the book because I'll get something out of it. I don't know where it's going to lead so I'll stick it in a pile with loads of highlights."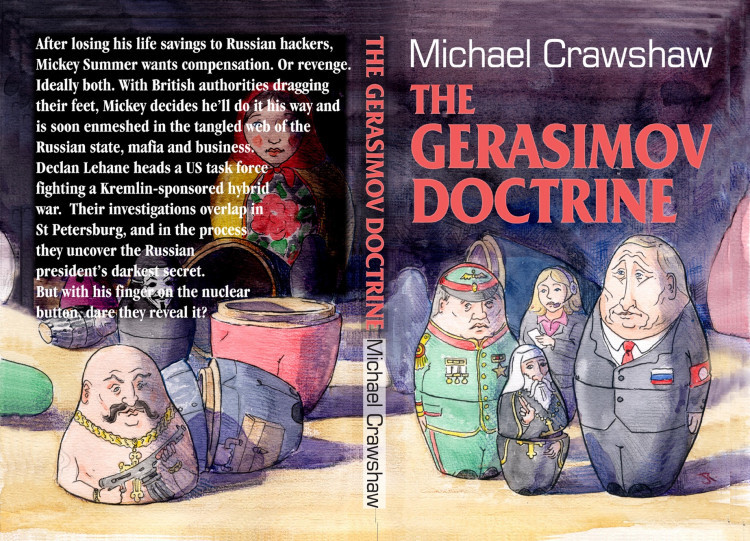 Critics have been quick to rave about Michael Crawshaw's latest work (image supplied)
Michael admits when he started the book five years ago it was almost too ludicrous for fiction. He says: "I thought the premise of it was a bit silly.
"I thought there's no way Putin is going to start hassling Latvia and Finland and the West because all he wants is a bit of Donbas and to sell his oil. He has good relations with the West and I've just escalated it [for the book].
"And then [Putin] escalated it and I've been playing bloody catch-up for last three years."
Writing as 'perspiration, inspiration'
A bit of a change of direction, Michael left the City as he felt he was not learning anymore. "I was bored. It was just people just doing the same thing," he says. "There was something missing."
He decided to turn his hand at writing: "And, actually, I quite like it-"; Michael falters for a second, then says: "I don't massively like the writing process, I like the researching.
"I love it when you start editing and pulling it together and going 'actually, that's going to work' and 'I think that would fit so I'll pull that back in'."
Although he has been working on his latest book for five years, he has particularly enjoyed the last six months before the story all comes to fruition. He says: ""it's like a jigsaw puzzle, I've got all these bits on the table and they all look nice on their own individually, but can I fit them together?"
Like the most epic of spy thrillers, Michael does. His novel is a typical thriller with a different perspective on Russia and a Putin-esque subplot.
"It's a light-read but you will definitely learn something," Michael assures me.
The Gerasimov Doctrine is out now, order your copy from Amazon here.
Michael's first book, To Make a Killing, is also available with 100% of the profit going towards Joanna Lumley's Hands Together- Tiplyang Project.
New heswall Jobs Section Launched!!
Vacancies updated hourly!!
Click here: heswall jobs