Heswall F. C. needs supporters to get dinners into the box this Christmas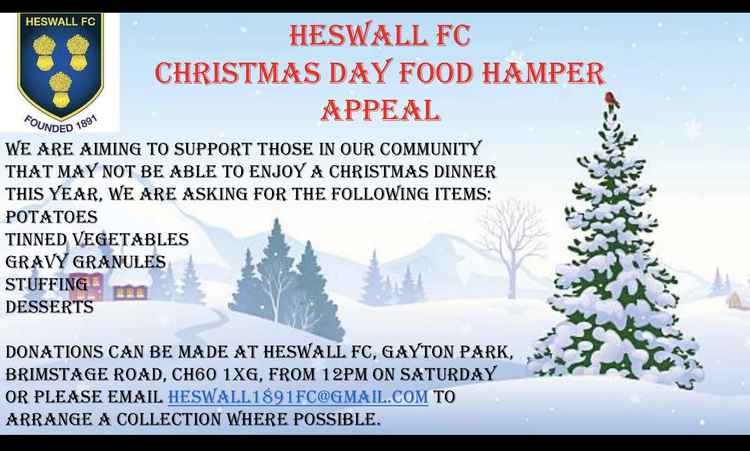 Heswall F.C. is appealing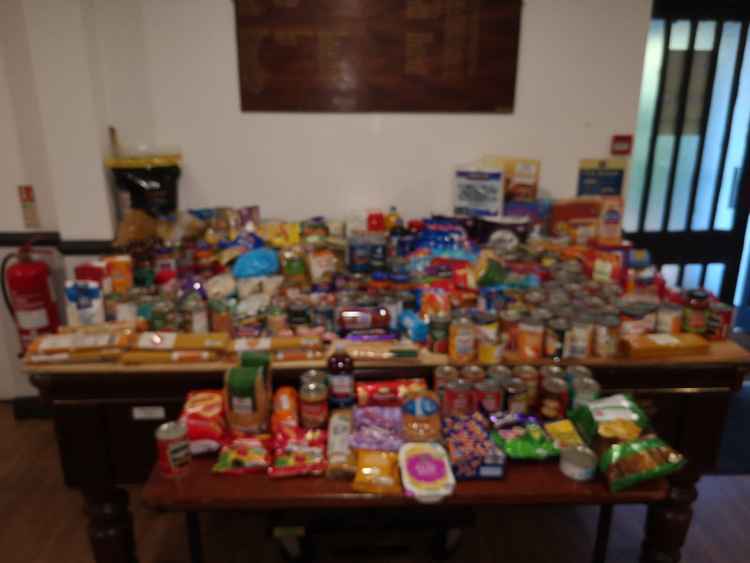 Thought for food, and food for thought - Foodbank collection
Heswall Football Club has kicked off an appeal to support families in the community who may struggle to put Christmas dinner on the table this year. The Club is filling boxes with festive foodstuffs for those who need them.
Robbie Matthews, the Chairman of Heswall F.C., said, "This year has been a really difficult time for a lot of people and Christmas will only put added pressure on them, so as a Club we want to help out."
The Club is asking for donations of tinned vegetables, stuffing, gravy granules and desserts, and has asked local businesses to support the appeal with a £20 donation to cover the cost of two boxes worth of meat.
Robbie added: "Each business that gets involved will sponsor the two boxes and we will promote them on an in-house digital media screen and via our social media pages.
"Pisces Takeaway on Milner Road have been really generous in agreeing to provide the potatoes for the hampers, and we have also received amazing financial donations from Juel Waste, New Fab Aluminium, Whitfield Business Hub, Wirral Small Cars, and Architects Direct.
"We recently did a collection of food which we donated to Wirral Foodbank. The response from our players, staff and the community was phenomenal. Thanks so much to them, and thanks in advance to everyone who helps us fill our Christmas boxes."
If you'd like to help Heswall F.C. with a gift of food or money, details of how to do so are on the banner at the top of this page.