Heswall councillor announces Wirral's Holiday Activity Programme for children and families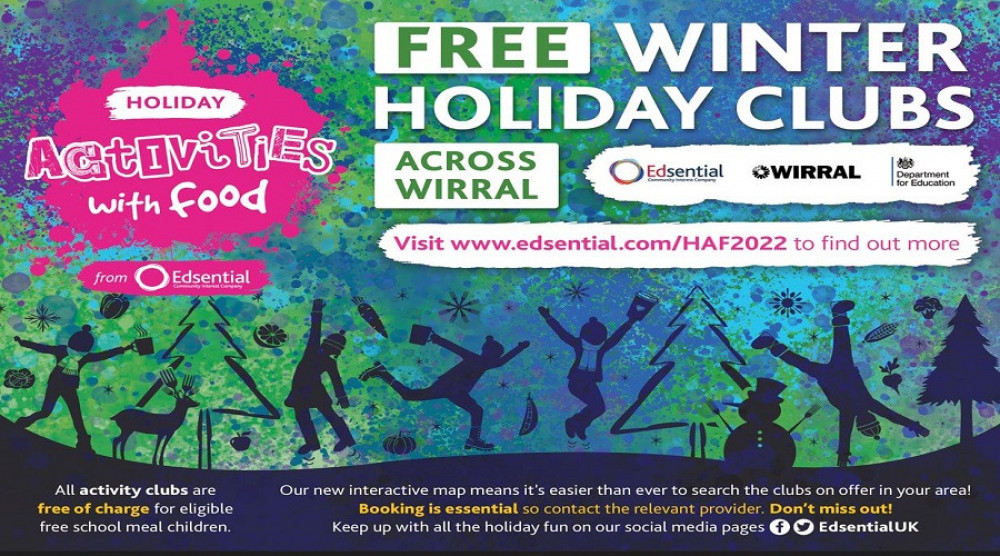 Organisers are hoping that the programme will build on the success of last year's Christmas holiday scheme
Applications are now open for children and families to take part in Wirral's Holiday Activity Programme this Christmas.
Thousands of places in more than 35 activity clubs across the borough are available for children in receipt of free school meals.
Heswall councillor Kathy Hodson, Chair of Wirral Council's Children, Young People and Education Committee, said: "The Edsential and Council team have worked hard with community and voluntary sector partners to put together a fantastic programme of entertaining and enriching activities with a special festive theme, which includes yuletide crafts and family trips to the pantomime and Santa's grotto.
"Children and families will also receive a range of delicious food, including healthy snacks, hot lunches and a festive hamper for the whole family to enjoy."
Funded by the Department for Education, the Holiday Activities and Food (HAF) Programme is co-ordinated by Community Interest Company Edsential on behalf of Wirral Council.
Organisers are hoping that the programme will build on the success of last year's Christmas holiday scheme, which saw more than 4000 local children and their families taking part, with one grandparent commenting: "Thank you so much. Honestly, it was a truly wonderful and magical day and made all the better by having wonderful staff who went above and beyond. Well done to you all and thanks again for making it possible for myself and my Granddaughter to be able to go somewhere so special."
Edsential want to make sure as many children as possible have an unforgettable winter break. Their holiday activities with food programme manager, Heather Lewis, said: "Edsential is thrilled to have the opportunity to manage and coordinate the winter Holiday Activities with Food programme on behalf Wirral Council. This Winter, there are lots of incredible activities planned for children, young people, and their families.
"It is important now, more than ever, that families can access the support that is available to them. We want to ensure as many families as possible are aware of their eligibility for the HAF programme as well hot, tasty nutritious meals during school term time."
Information about how to apply for free school meals is available on the Wirral Council website.
A list of winter Holiday Activities with Food clubs and information on how to register for a place can be found by clicking or tapping here.