Gorilla learning: how Thomas is helping our children learn about sustainability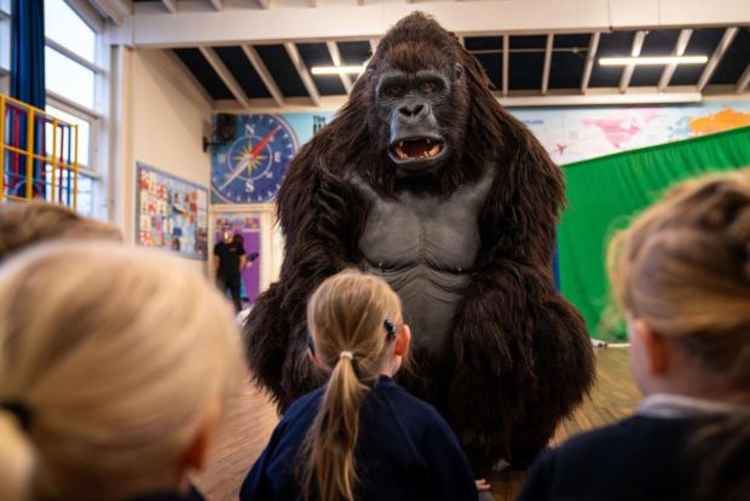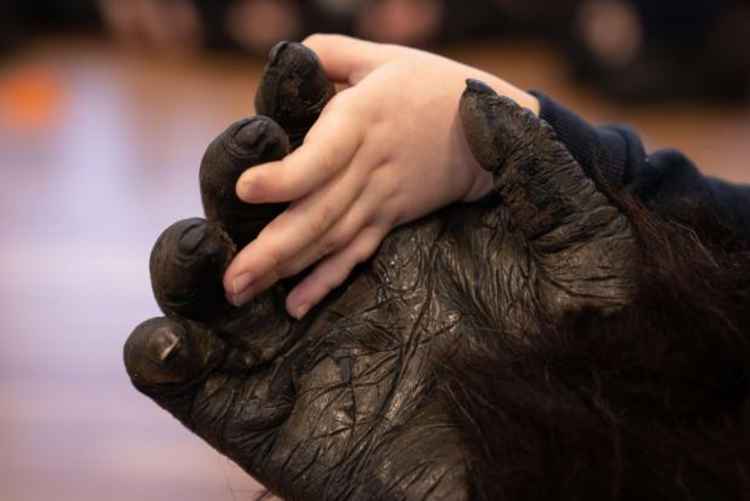 A helping hand to understand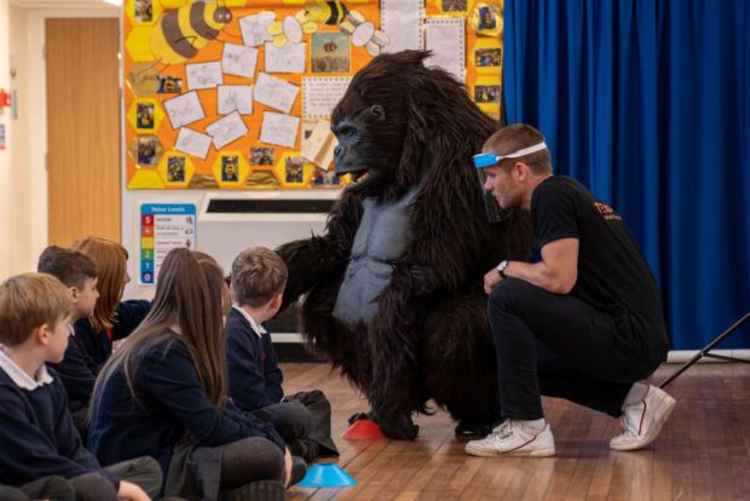 Thomas helps children engage with learning
Local teachers are delivering an educational workshop to primary schools across Wirral in the company of a character called Thomas the Gorilla.
Joe Parsonage from Heswall, and Sam Bryan from Hoylake, are the founders of Teach Rex, an educational company which uses characters to tell stories with powerful hooks to inspire and motivate children to engage with their learning.
The lifelike gorilla costume is used to promote sustainable behaviors and awareness amongst children.
Joe said: "As teachers, it is our obligation to educate people from a young age regarding the importance of sustainable behaviours. We can do this by linking everything we do to subjects within the curriculum, such as Science, English and ICT.
"It cannot be disputed, the natural world is phenomenal and deserves to be looked after. If humans are to enjoy the splendor of the world then the future of tomorrow, the young people we teach, must have an awareness of the positive and negative impacts of humans on the planet."
Teach Rex has delivered educational workshops over the last two years to more than 250 schools by creating an emotional attachment through props and storytelling.
Sam said: "Nearly 20% of the Amazon rainforest has been destroyed over the past 50 years and, if trends continue, it may cease to exist in another 50 years' time. However, human behaviours can change, and now more than ever there are governments and people putting laws in place to help change the current situation.
"This is a project that we have been working on since properly setting the business up in 2017, and we are delighted that we can provide schools with such a holistic package that has positive learning outcomes for a whole school, or whoever schools decide to target."
Teach Rex's choice of a gorilla to help learning of this kind is poignant - many of them are endangered. Due to human activities like poaching, civil war and habitat destruction, the mountain gorilla, a subspecies of the eastern gorilla, has become the most threatened of them all. There are less than 1000 left.
Currently, the mountain gorilla's habitat is limited to protected national parks in two regions of Africa, and there are fears the eastern gorilla species as a whole might well be facing extinction.