Arrowe Park nurse among NHS stars of new Tate Liverpool exhibition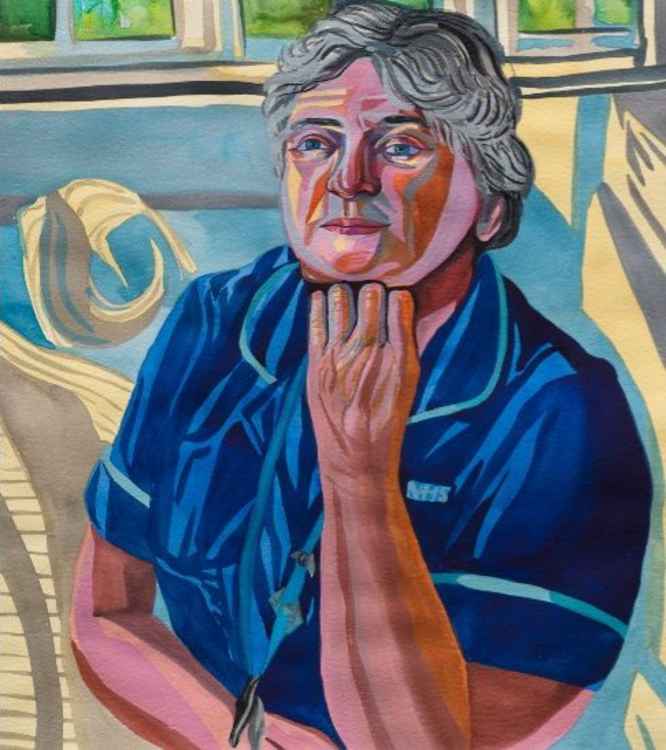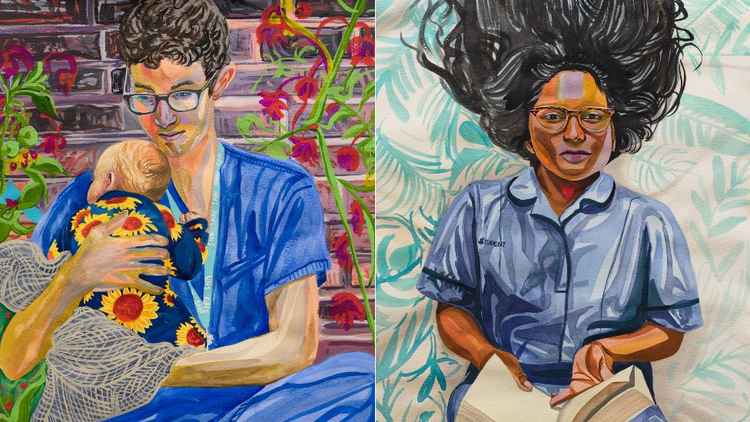 Many of the works include the sitters holding items that have helped through the pandemic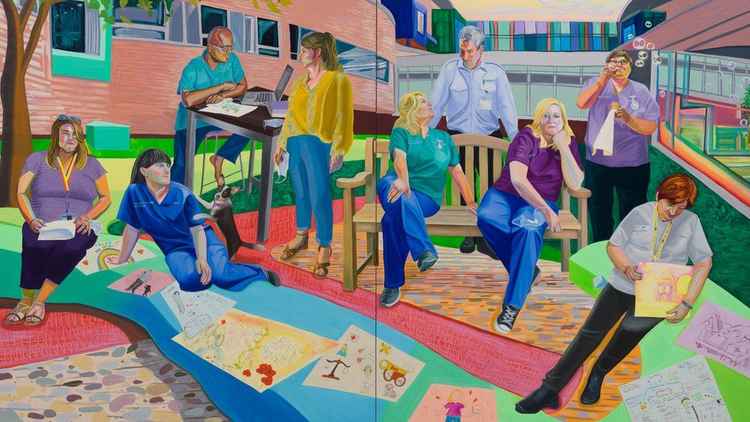 This painting is called Team Time Storytelling, Alder Hey Children's Hospital Emergency Department
A new exhibition opens today at Tate Liverpool on the Albert Dock, and pays a striking tribute to Merseyside NHS workers.
American artist Aliza Nisenbaum had originally intended to explore the world of British allotment gardening, but as the Covid-19 pandemic took hold she was struck by the 'clap for carers' phenomenon and the lives and experiences of those who were being applauded on Thursday evenings.
The US-based artist used photographs and Zoom calls to create two group portraits and 11 paintings of individuals.
The subjects include nurses, doctors, a hospital porter, a chaplain, and SAGE member Professor Calum Semple. Aliza painted them alongside items which gave them support, hope, or became more meaningful during the pandemic.
Aliza hoped she could show how NHS staff balanced their jobs with their home lives.
She said: "I realised how their jobs are really a vocation of service because this was something they were putting their life on the line for.
"I tried to think about how they balance life and how they deal with things like being parents.
"Some of their children would beg them not to go to work."
Among those featured in the portraits is Ann Taylor, a substance misuse specialist nurse at Arrowe Park Hospital, who said she applied to be a part of the art project "on a whim".
She said: "I'm 63 years old and it was the thought of hanging on the wall of the Tate and having my 15 minutes of fame so I decided to just go for it! It's been a lovely, lovely process."
Ann's daughters, Claire, 44, and Joanne, 42, have also been caring for others during the pandemic, Claire in a care home and Joanne as a nurse at the Royal Liverpool Hospital.
Ann chose a picture of her family when asked for an object to represent something that helped emotionally.
Mrs Taylor said: "It's nice to showcase healthcare workers, I'm a very proud nurse."
The exhibition will run at Tate Liverpool until June next year.
Photography by Jeff McLane, courtesy the artist and Anton Kern Gallery, New York