Appearance of Poll Hill Road mystery oven ignites heated Heswall debate on social media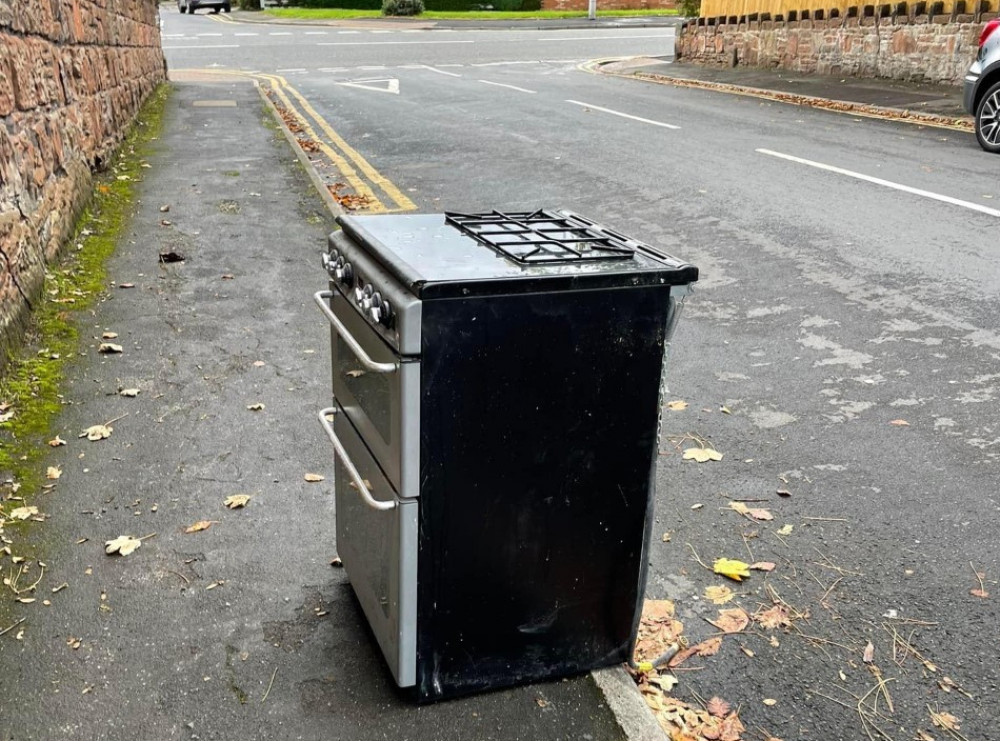 The oven - a hot topic on social
A Facebook post which revealed that an oven with hob was standing all alone on the pavement of Poll Hill Road triggered both concern and comedy as locals discussed its presence.
The original post read: "If anybody wants an oven, somebody has left one at the bottom of Poll Hill!!! Unbelievable!!"
First came the concern: was this a dreadful example of wanton fly tipping, or was the oven just chilling out, patiently waiting for a lift to the recycling centre?
"They may have left it out for collection by the guy who collects scrap metals - he is around today."
But - "I see it's still there," reported another poster. "I will report this fly tipping now."
Then came the comedy.
"Makes a change from the usual spot in Gills Lane."
"Someone will get a grilling over this."
"Who's just recently bought an airfryer then?"
"Not surprised - the price of gas these days."
"If it's not collected, who fancies a street barbecue?"
"This is Heswall. I'm disappointed it's not an Aga."
"Stick four wheels on it and you've got a bed race entry right there."
"Not another restaurant opening in Heswall…"
Finally: "Is that Bear Grill?"
And in reply: "That was a half-baked joke…"