Forza the Yellows! Heswall FC - pre-season review
By Robbie Matthews, Heswall FC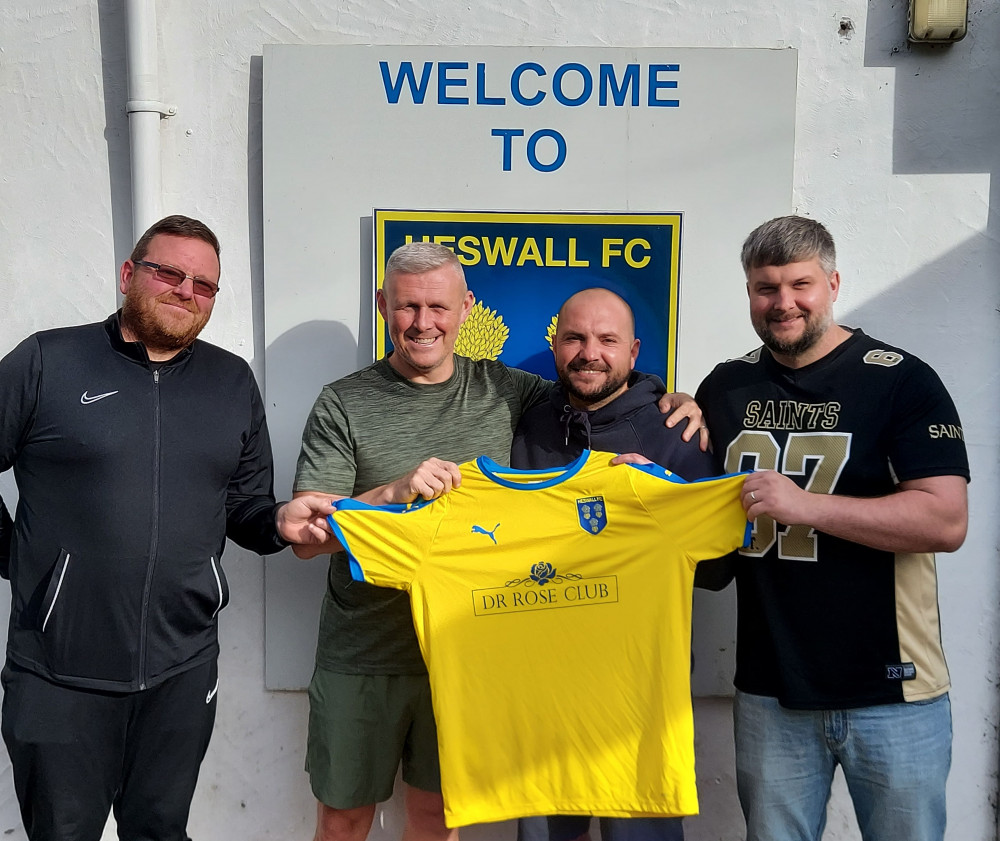 Heswall FC - looking forward to a bright future
After an eventful summer at Gayton Park, we are delighted to be back and preparing for the 2022 -2023 season here at Heswall FC.
In a period of change for our club, we see new management at the helm of our First Team after Andy Cass chose to take up the vacant manager's post with Vauxhall Motors Reserve Team. We are grateful for the work Andy did whilst with the club. His immense contribution both on and off the pitch will never be forgotten, as he guided the club through some tough times and we wish him well in his new role.
The same applies to the coaching staff of Ben Scoffield and Jake Cripps who both worked tirelessly for the benefit of Heswall FC, and they both leave us with our gratitude and respect. The upheaval wasn't restricted to the management team - because the entire first team squad opted to follow Andy out of the club and we extend our gratitude and best wishes to them too.
Following this spate of departures, the club was in a position to handpick the new management team and was quick to act by appointing joint managers in Neil Young and Paul Mort, who subsequently brought in coaches Scott Neale and Phil Palethorpe. A sense of homecoming surrounds the appointments, with Neil being a local guy and having proudly worn the Heswall shirt as a player with a keen eye for goal; and Paul having previously managed our Reserve Team.
What's more, Scotty brings a wealth of coaching experience in Sunday football, while Phil, a former professional goalkeeper, takes his first steps into coaching - but carries bags of experience as a player at a good level.
Once Andy left the club we acted decisively to bring the new management team in and we are delighted to have them all on board. We have been impressed with their early work and player recruitment has been brilliant, so we look forward to a successful period at the club.
Sadly, in the close season, we were informed of the passing of former club Chairman Eric Townley. Mr Townley served the club with great distinction and we send our condolences to his family and friends.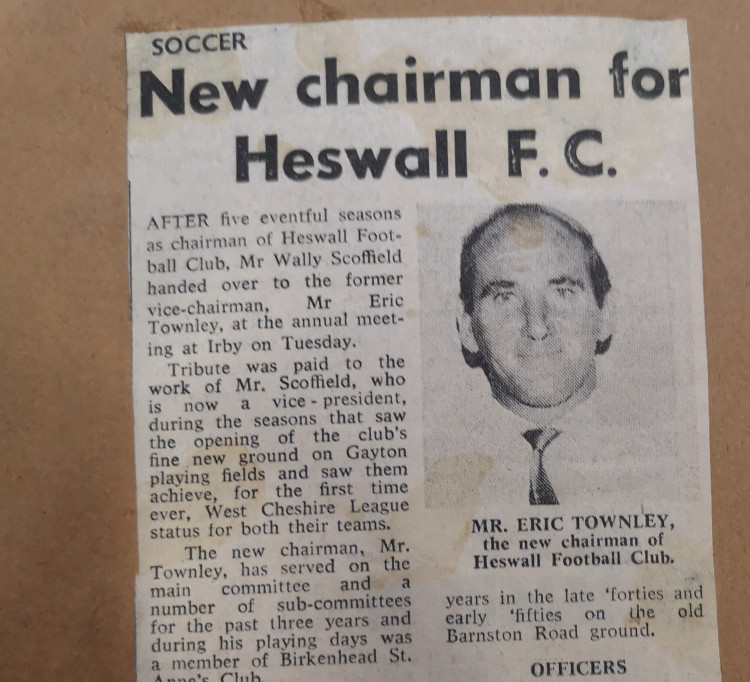 Back in the day when Eric Townley became chairman of Heswall FC
We have used the close season period productively at the club with renovation works being completed on the pitch, clubhouse and changing rooms to give the whole place a fresh look. We are also delighted to announce we will be offering draught beers in the clubhouse this season - we are currently awaiting installation so watch this space for a start date.
A new season brings new kits for our teams and that brings new sponsors so we are happy to introduce our new First Team home kit sponsor, Hyena Design. Hyena is a Heswall based multimedia company founded and run by Heswall guy Mark Fitzpatrick. We are absolutely delighted to have Mark and his own ambitious team on board.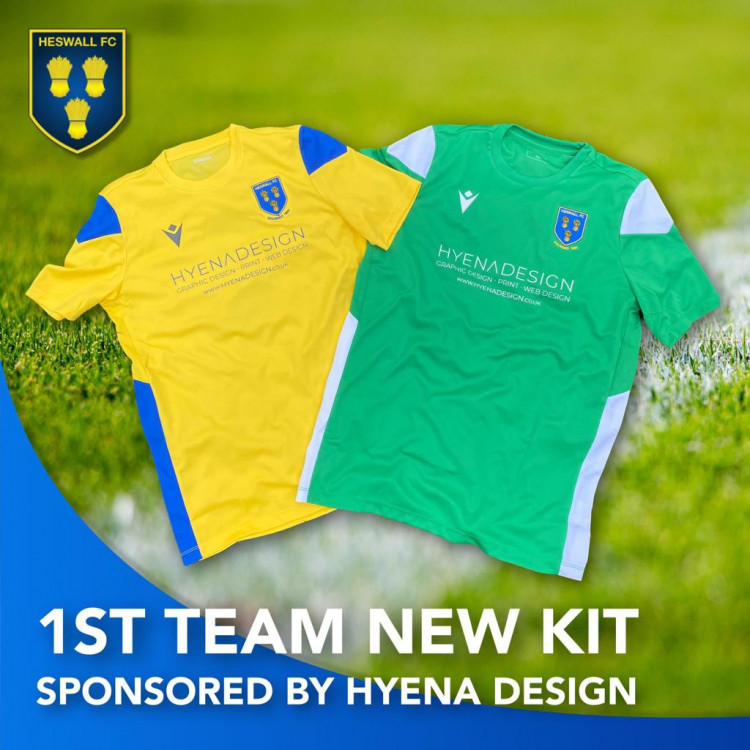 Hyena Design - sponsors of Heswall FC's First Team
Our Reserve Team will be sponsored this season by local furniture restoration company Rustic & Refined by Gaynor. Gaynor has been a great help at the club over the last few years in completing the painting in the clubhouse, giving the place a new look and keeping everything looking fresh and modern. We are thrilled to be working with Gaynor.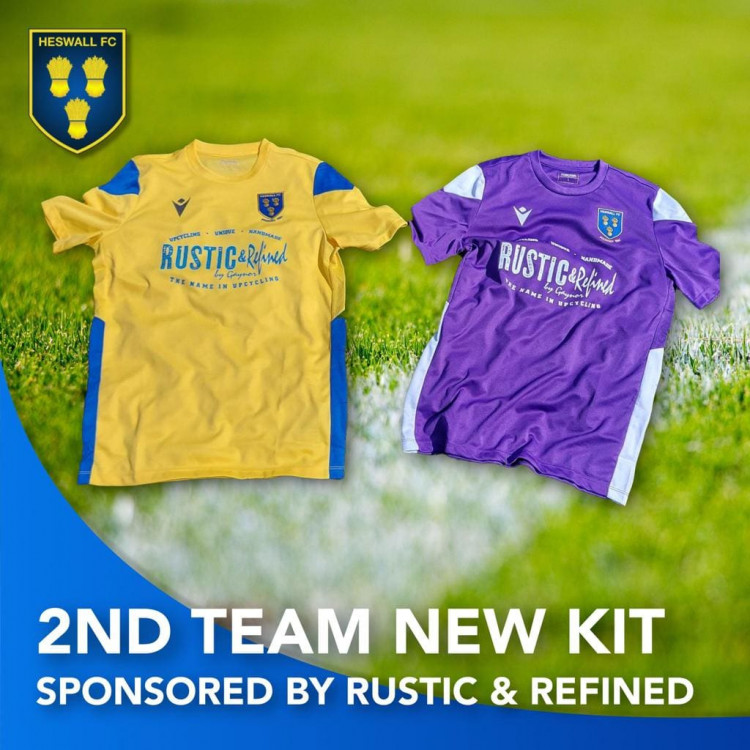 Rustic and Refined by Gaynor backing the Reserve Team
Our U16 teams on a Saturday and Sunday are also very pleased to bring on board new sponsors with Desmond L Bannon & Sons, The Unit Gym, Merseyside Industrial Supplies, NMC Recruitment offering their support. Again, we are truly grateful for their immense kindness and willingness to get involved with Heswall FC.
We are currently looking for sponsors for club tracksuits and are running a scratchcard for local businesses to be in with a chance of having their company on the back of the tracksuit tops. If you are interested, then please get in touch with me, Chairman Robbie Matthews, on 07919877135 - if you want to be in with a chance for only £20.
Given the situation in Ukraine and the arrival of refugees to our shores, we were keen to support in our own way and, in the true spirit of football, we were happy to donate a bag of balls to the kids who have seen such upheaval in their young lives. We made the donation to Refugee Assist, based in Neston, which does incredible work to ensure those who have travelled so far have access to the things needed to provide for their families.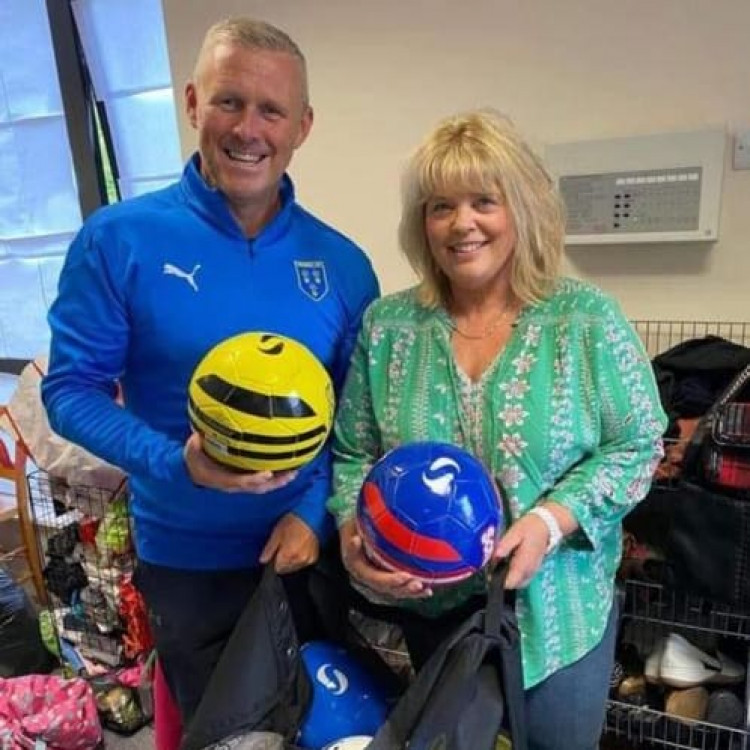 We donated footballs to Refugee Assist based in Neston
Our West Cheshire League season kicks off this Saturday, August 6th when our First Team welcomes FC Bootle St Edmunds to Gayton Park, kicking off at 3pm. This is a tough opening fixture for our new squad and one we will embrace, giving it our all to start the season on the front foot.
Please come along and support your local club. The bar will be open serving snacks and hot and cold drinks.
Our Reserve Team travels to face new club Hooton FC, and we are proud to be their first ever opponents in the league. The club is run by former Heswall FC Manager Peter "Polly" Fearan and we wish him and his club well for their first season after a number of successful years in the Chester and District League.
We're really looking forward to another season here at Gayton Park and we welcome supporters new and old. Come along and share a drink with us, bring along your stories of old or a new passion for Heswall FC.
We'd love you to be part of our future.