Trepassey Residential Home invests in community defibrillator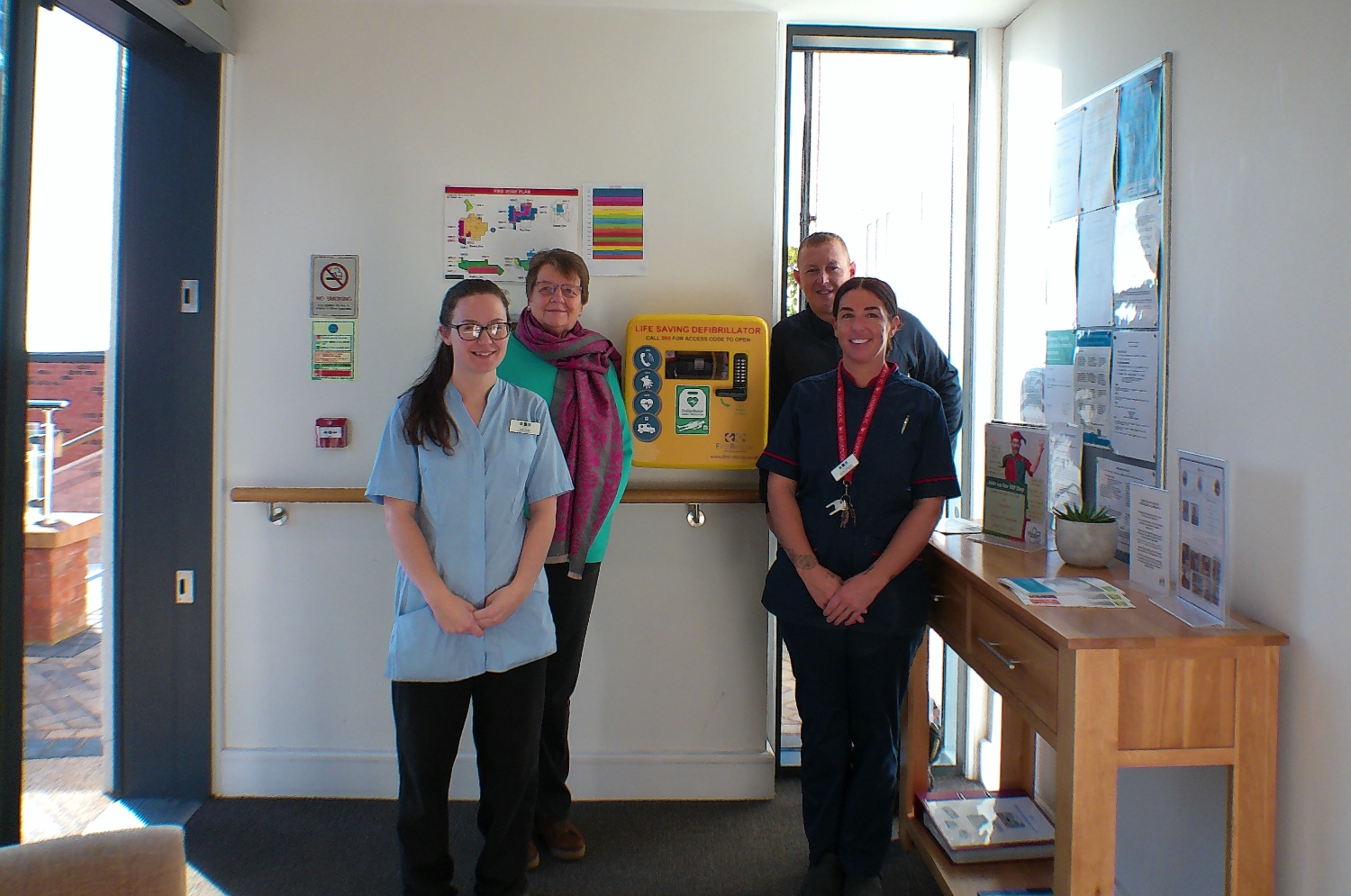 Photo from left to right: Team Leader Chelsie Nicholson, Trust Chairman Mrs Suzanne Cook, Maintenance Assistant Chris Crawford and Health Care Assistant Dana Cowin.
Trepassey on Hillside Road in Heswall, part of the Cheshire Residential Homes Trust, has invested in a defibrillator to service not only the Home but the local community too.
Many organisations take the decision to purchase defibrillators. However, sadly not all are registered and show up on the National Database. This means they cannot be accessed by the public. All our defibrillators are registered with The Circuit https://www.thecircuit.uk and readily available for use in the community should the need arise. The decision to purchase a defibrillator was an easy one for the Trust and we hope that by having lifesaving equipment that's easily accessible will bring peace of mind to our local community and its residents.
Defibrillation within 3–5 minutes of collapse can produce survival rates as high as 50–70%. This can be achieved through public access defibrillation and when a bystander uses a nearby AED (Automatic External Defibrillator) to deliver the first shock.
Each minute of delay to defibrillation reduces the probability of survival to hospital discharge by 10% so every minute is vital in ensuring that the patient is given every chance of leaving hospital.
Our defibrillators are fully automatic and are housed in a temperature controlled, lit cabinet. The unit can be used by anyone, as it provides full audible instructions.
The Trust's CEO – Robert MacGregor commented: "As part of our ongoing commitment to taking an active role in the local community, all CRHT homes are pleased to be able to provide access to registered defibrillators installed outside the entrances to each of our properties.
We continue to seek new opportunities to interact with local schools, community services, organisations and vulnerable, lonely elderly residents within our local community".
For any further information please visit www.crhtrust.org.uk or visit our Facebook page https://www.facebook.com/Trepasseycare