The Andrew Collinge Awards reveal a company proud of its past but always looking to the future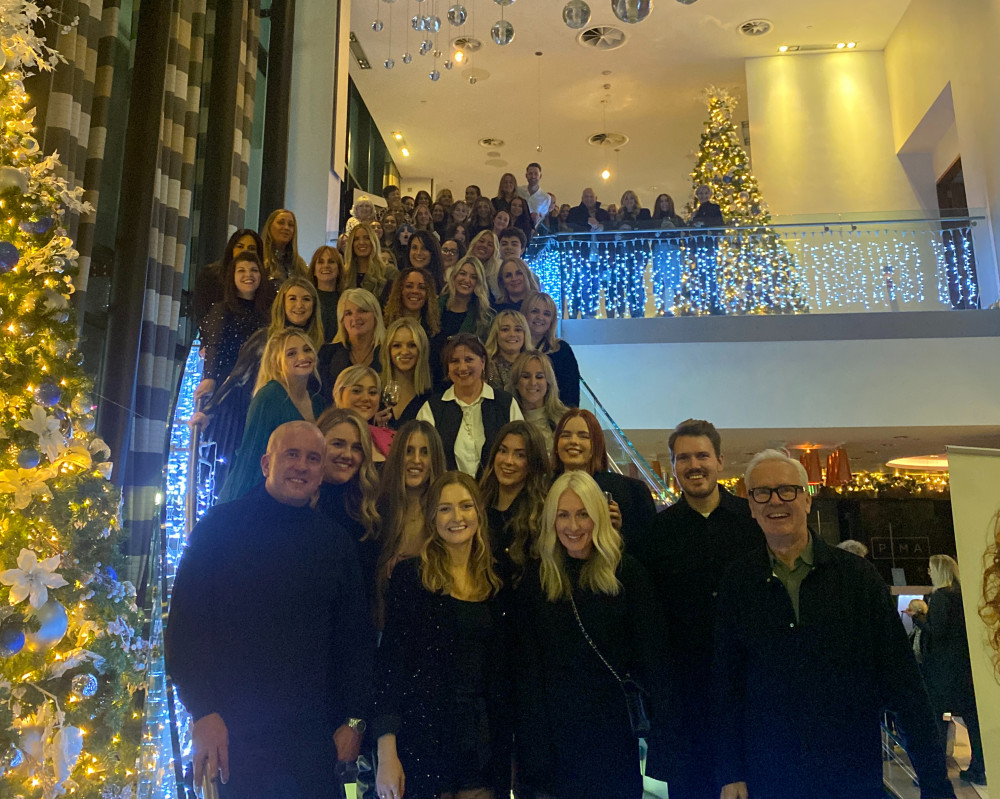 The Andrew Collinge squad gathered in Liverpool on Monday for a special occasion.
An evening at the Hilton hotel saw the giving of key awards to salons, teams and individual members of staff, and was also an opportunity - long delayed by the pandemic - to pay tribute to Andrew's father, the late Peter Collinge, a trail-blazing hairdresser who for many years headed a company which is today well known locally, nationally and internationally.
Andrew said: "It was a great night, not least because it's been quite a while since we've all had the chance to be together.
"We like to thank everyone who contributes so much to the company, as well as single out particular achievements. And we were also able to recall how much Dad did for the business by presenting an inaugural Peter Collinge Award.
"What's more, we were able to finally present the Heswall team with their 2019 Salon of the Year Award!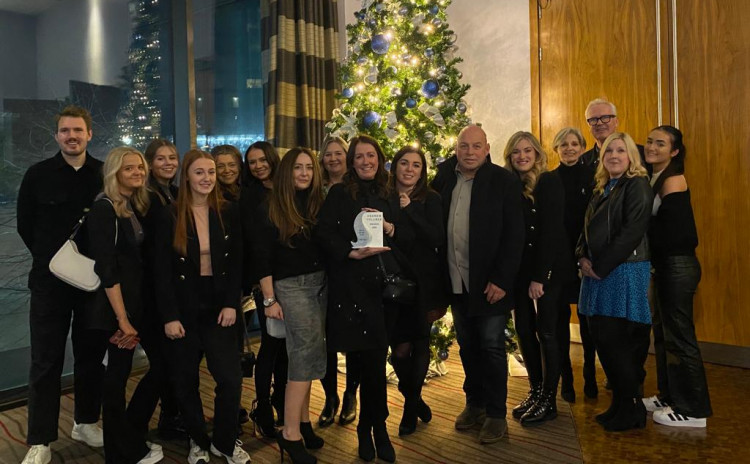 Heswall, Salon of the Year
"The Peter Collinge Award, in recognition of artistry and exceptional customer care, went to the highly talented Carla Keating."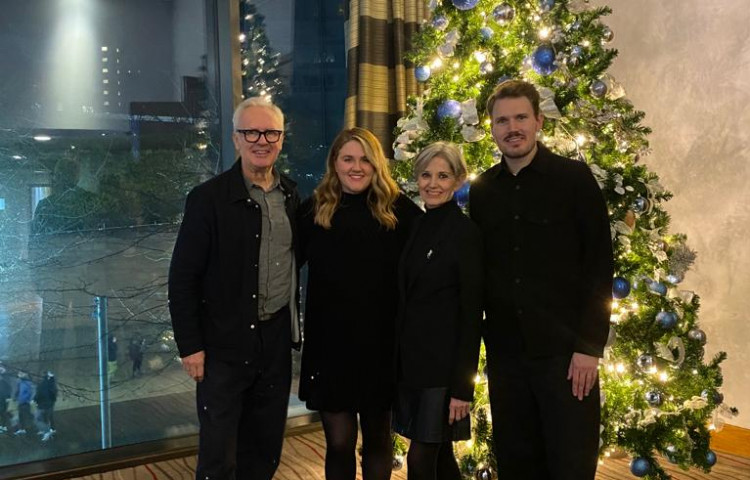 Carla Keating with Andrew, Liz and Charlie Collinge
Andrew's mother Hazel also did much for the company, especially in its early days when she was both a sharp business brain and a receptionist, and an award in her name has been given for some time.
"The Training Team," explained Andrew, "thoroughly deserved the Hazel Collinge Award for the outstanding achievement of seeing a 100% success rate in Apprentices EPA results.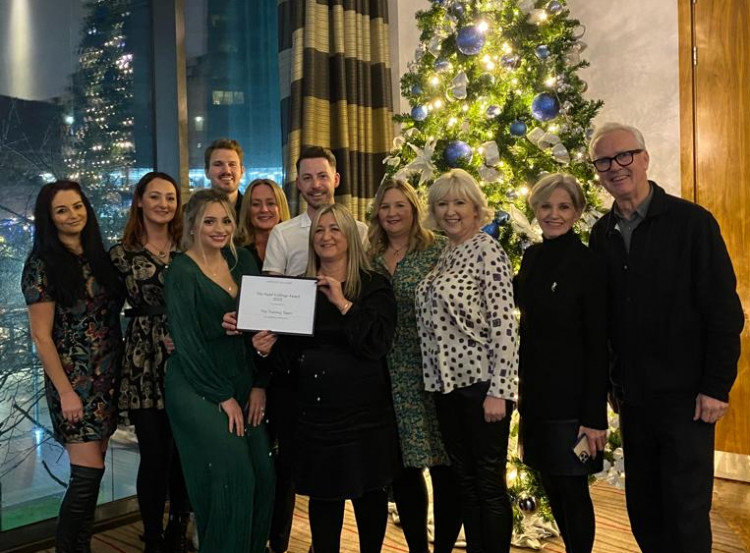 "Finally, we were proud to acknowledge the 25 years Jayne Littler, Helen Mellon and Laura Poole have been with us. Jayne is based at our Liverpool salon, while Laura and Helen are to be found at the Andrew Collinge salon in Heswall. These three exceptional stylists from the class of '97 have contributed greatly to the company through salon management, creative work and education."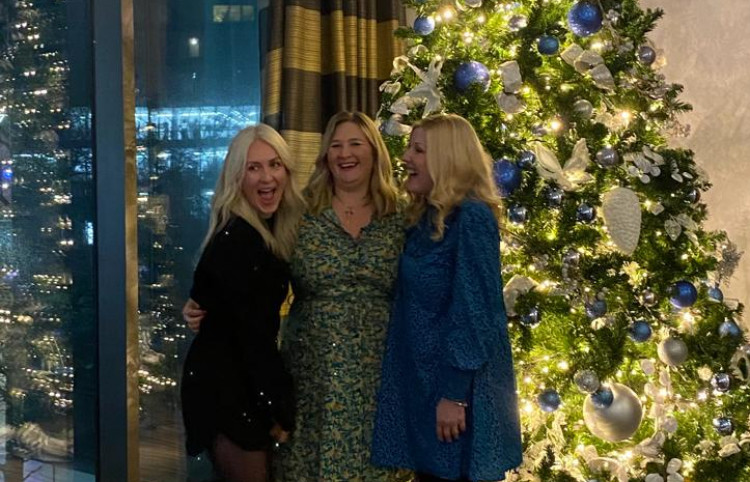 Jayne Littler, Laura Poole and Helen Mellon