The 151st Open at Hoylake - Derek Lawrenson on Royal Liverpool's 13th hosting of the Championship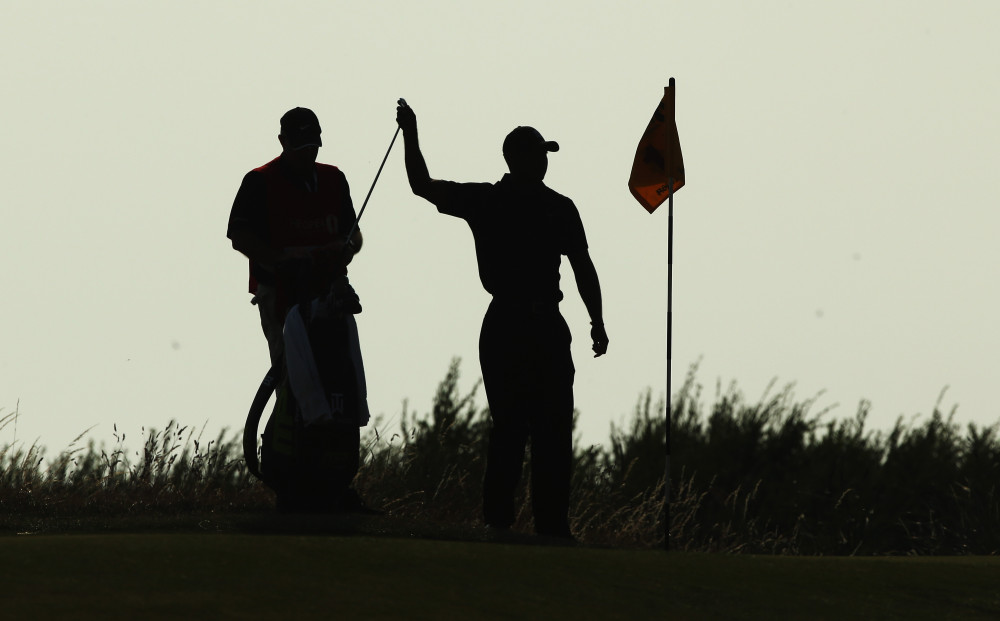 The unmistakable silhouette of Tiger Woods at Hoylake in 2014 (The R&A)
Given the sport has spent much of the past 12 months in turmoil, there's something reassuring about the fact the two golfers who will undoubtedly attract the most attention heading into the 151st Open just happen to be the winners of the past two editions at Royal Liverpool.
Whatever else has altered in the rapidly moving landscape of the Royal and Ancient game, the men who claimed their titles on the cherished links in 2006 and 2014 remain the two players who will dominate the headlines in the build-up.
Alas, it is far from certain at the time of writing that Tiger Woods, the winner in 2006, will be able to make it to the first tee. Following the Masters, where he pulled out in considerable pain after making the halfway cut, he underwent yet more surgery, this time on the right foot so badly damaged in his near-fatal car crash in February 2021 - and it looks as if this may prevent him from making an emotional return to Royal Liverpool. As for Rory McIlroy, the winner in 2014, he will be hoping to end his majors drought ahead of July, and what will be the ninth summer since his last success at the USPGA staged just a fortnight after his Hoylake victory.
Such was the special nature of those two triumphs, it will surely dispel any possible sense of anti-climax about this Open, following all the excitement of the landmark 150th at St Andrews last year.
Just the opposite, in fact, for it will lead to a feverish sense of anticipation as the big week draws ever closer.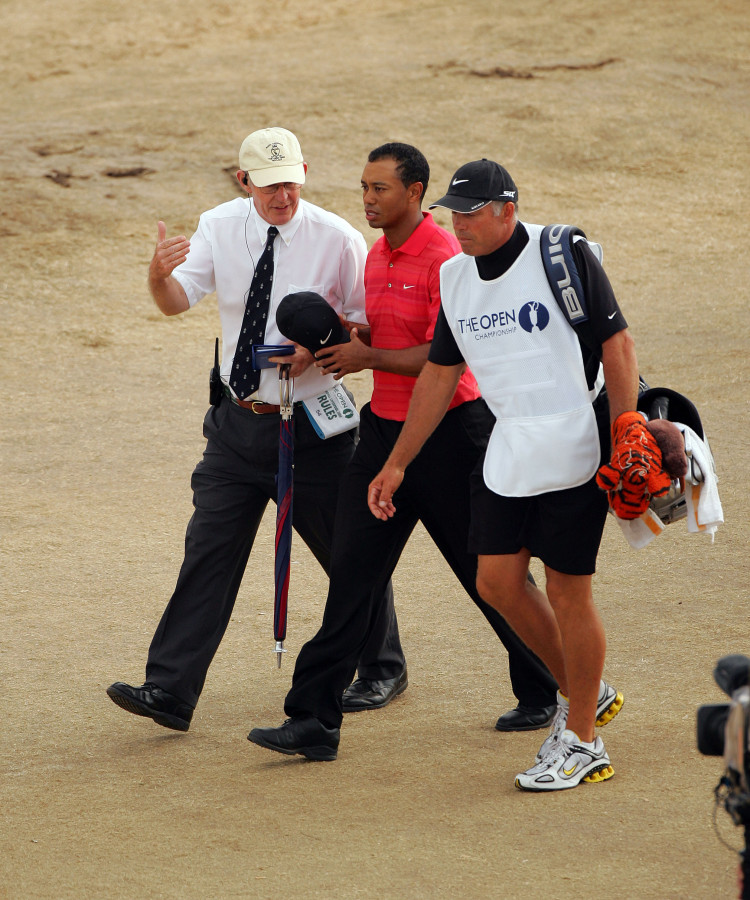 Heatwave Hoylake - Tiger Woods and Steve Williams in 2006 (The R&A)
Even if Woods is not able to make the transatlantic crossing, there will still surely be much discussion in The Open build-up regarding his victory 17 years ago, and what proved to be one of his most emotional successes. His vision clouded as he made his way down the 18th hole on Sunday, Tiger dissolved into full-blown tears on the completion of his 11th major win, as he remembered his late father, who had passed away just a few short weeks before.
As it happens, I was one of the first people to greet Woods as he arrived at Hoylake on the Saturday before that championship began.
'Where's the first tee, bud?' he said cheerfully, emerging from the locker room in the company of his long-time caddy Steve Williams and then coach, Hank Haney.
On the first hole he took a wood and promptly found a fairway bunker on the right. On the second hole he took a wood and ended up in a bunker on the left.
That was all it needed for him to learn the famous maxim at Royal Liverpool that you never mess with such hazards and the creation of the strategy that would see him use just one driver over the course of his fabled 72 holes.
Never mind that he would sometimes find himself 60 or 70 yards behind his playing partners. He knew that was better than playing from the sand, and demonstrated as much owing to his incomparable long iron play to complete a two stroke victory for a success that confirmed his prowess at links golf.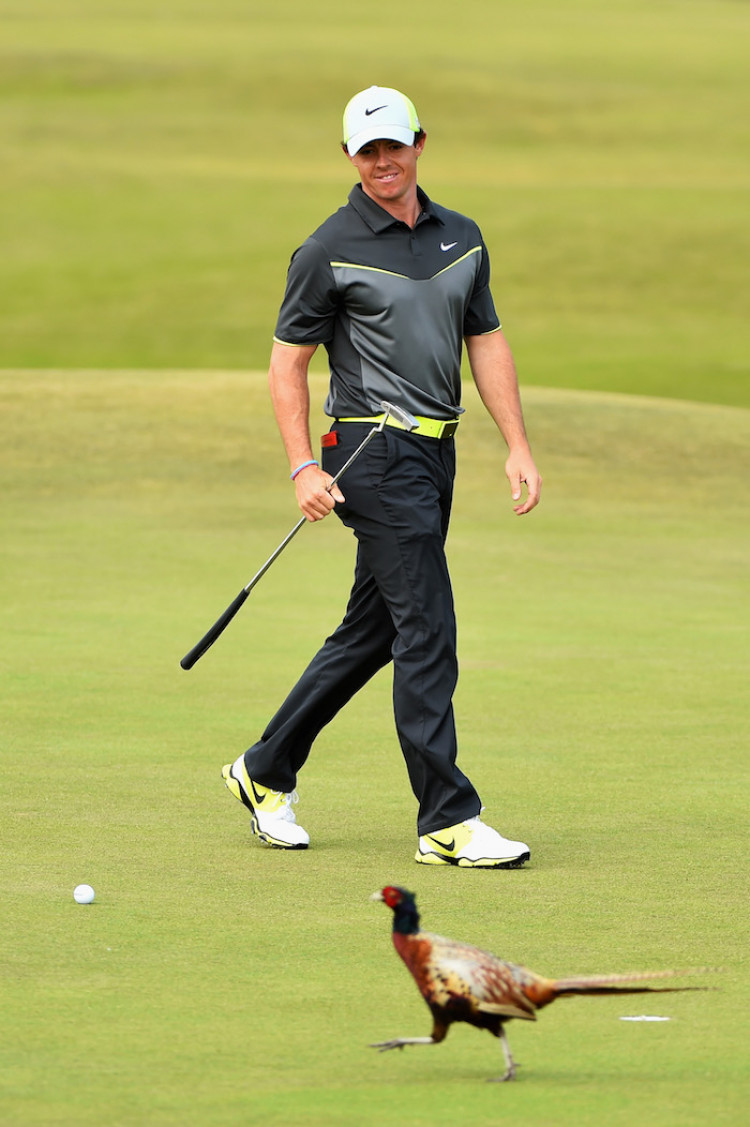 Green and pheasant land - Rory on his way to victory in 2014. (The R&A)
Like Tiger, McIlroy was at the height of his powers when he arrived in 2014 and underlined his intent with a sparkling first round 66. it gave him a lead that he would never relinquish, as he became only the sixth player to win the Open while leading from first to last, or wire-to-wire.
It followed his victories in the US Open in 2011 and PGA in 2012, as he became the first European golfer for more than 80 years to win three different majors. A fortnight later he would win the PGA again. He was just 25 and appeared destined for a Tiger-like career, with no worlds he wouldn't conquer.
Certainly, if you'd said to any of the many thousands who followed his every stride that summer that, nine years later, he'd still be on the same majors total of four, they would have laughed contemptuously at the notion.
Rory did everything bar win a major in 2022, finishing in order: 2nd-5th-T8th-3rd. He started this year in resounding fashion with a victory at the Dubai Desert Classic.
Now he will no doubt be smarting from a missed halfway cut at the Masters, where the mental demons that have often afflicted him in his eight year pursuit of the green jacket to complete the coveted career Grand Slam appeared to resurface. Yet whatever happens at the USPGA Championship - being staged this year at Oak Hill in Rochester, the hometown of his wife, Erica - and the US Open in Los Angeles, he can surely count on an incredible groundswell of support when he finally returns to Royal Liverpool.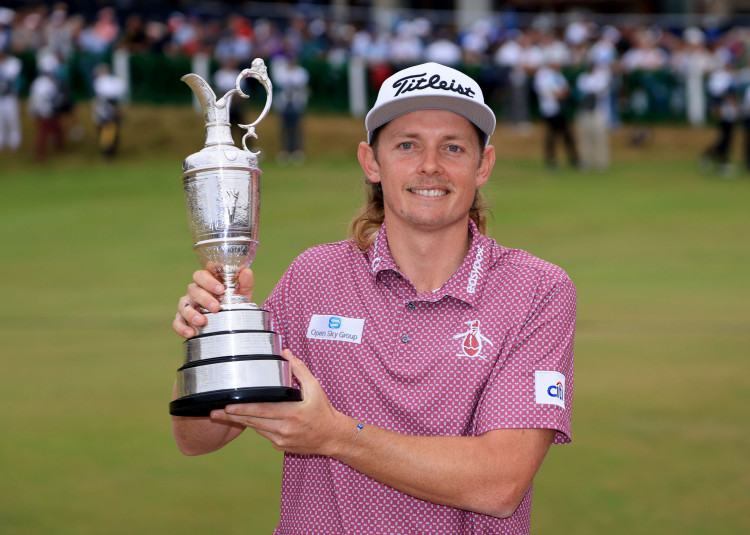 Cam Smith, Champion Golfer of the Year, 2022 (The R&A)
There is probably one other player who will be as popular as Tiger and Rory when he steps on to the grounds at Hoylake. Whatever the financial inducements of the rival LIV tour - and we've learned over the past year they have been considerable, snaring even the current Open champion, Cam Smith - Tommy Fleetwood made it clear last Summer they were inconsequential when placed alongside an Open taking place a short distance from his home. He was never going to do anything that might jeopardise his place in the line-up.
Fleetwood has never made any secret of the fact this particular major stands way above any other as far as he is concerned, and never more so than when it's at either Royal Birkdale, a stone's throw from where he grew up, or here at Hoylake.
Like Tiger all those years ago, the popular Merseysider will be playing on emotion, following the passing of his mother shortly after last year's Open. What a story it would be if he were to improve on his runner-up showing in 2019 and tied fourth place finish in 2022, and ended up holding aloft the Claret Jug.
There is, of course, one other player who will be every bit as keen to make the starting line-up. Having established himself on the DP World Tour, Royal Liverpool's very own Matthew Jordan will not want to miss out on this, of all weeks.
As for the winner, chances are that he will be someone firmly established as one of the top ten players in the world. If the wins for Tiger and Rory taught us anything, it is that Royal Liverpool is not a venue where champions are born but one where they embellish their legacy.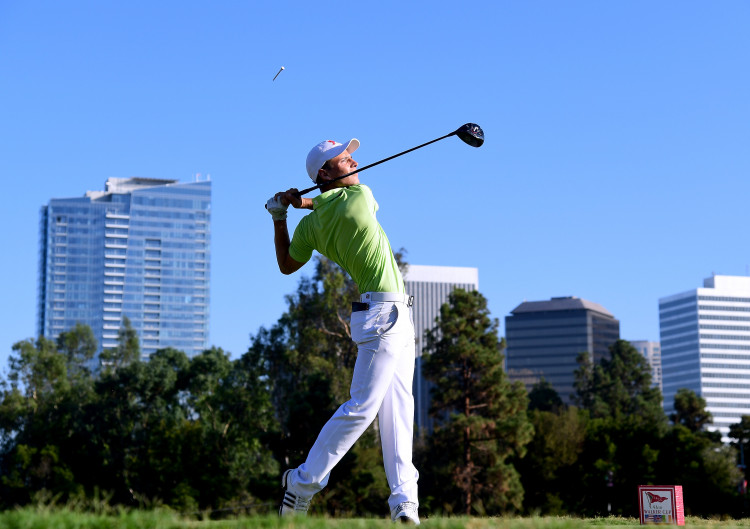 Back in the amateur day - Matt Jordan teeing off during the Walker Cup at Los Angeles Country Club, 2017.
New heswall Jobs Section Launched!!
Vacancies updated hourly!!
Click here: heswall jobs