Support for local businesses unveiled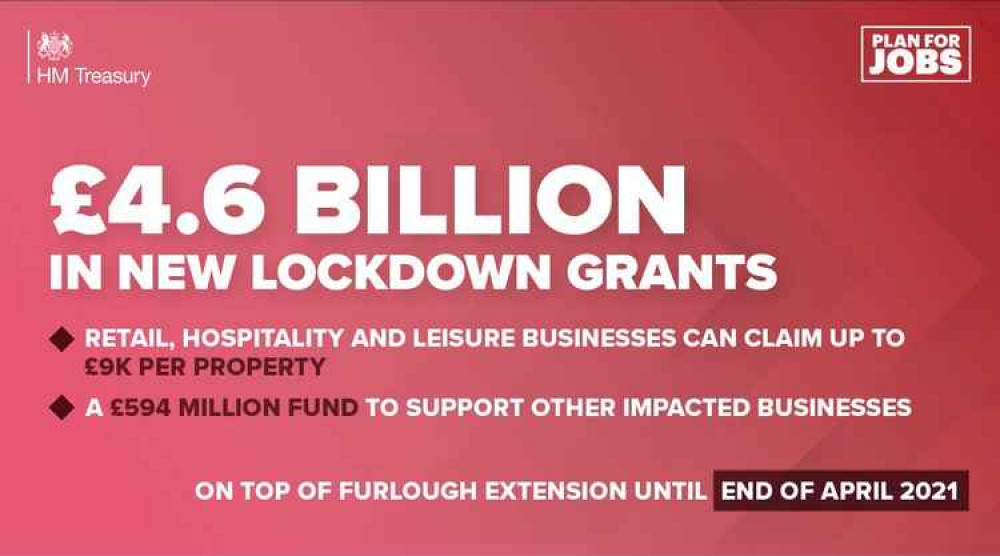 As we begin a new 'stay at home' lockdown, the Chancellor of the Exchequer, Rishi Sunak, has announced a new £4.6bn lockdown fund to help businesses through a third period of enforced economic inactivity.
This morning, the Chancellor detailed the new package - it includes one-off top up grants for retail, hospitality and leisure businesses worth up to £9,000 per property, plus an extension to the furlough scheme.
Also included is a £594m discretionary fund, with further grants for local authorities worth up to £3,000 a month for firms.
The package of aid follows Prime Minister Boris Johnson's announcement last night of 'Lockdown 3' in a speech which tried to balance deep anxiety about the rapid spread of the COVID-19 virus variant with hopes for a rapid mass vaccination programme.
Against a background in which many businesses have drawn close to the edge before this third lockdown, Mr Sunak said: "The new strain of the virus presents us all with a huge challenge - and whilst the vaccine is being rolled out, we have needed to tighten restrictions further.
"Throughout the pandemic we've taken swift action to protect lives and livelihoods and today we're announcing a further cash injection to support businesses and jobs until the Spring.
"This will help businesses to get through the months ahead – and crucially it will help sustain jobs, so workers can be ready to return when they are able to reopen."
However, local retailers and hospitality businesses will have noted that the Chancellor did not mention extending the business rates holiday, which ends in April.