Proclamation of new King tomorrow - all invited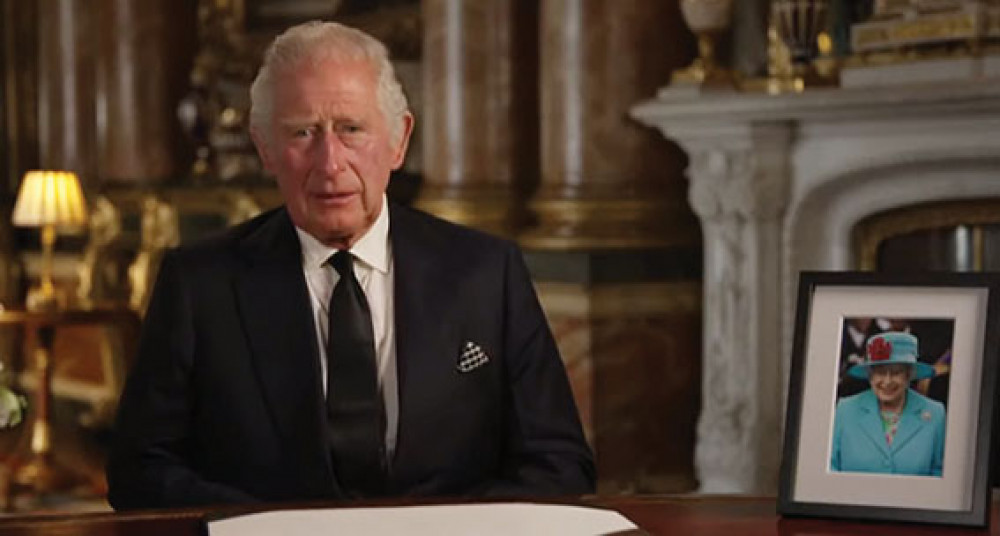 At 2.30pm tomorrow, a proclamation to announce the new King will be read from the balcony at Birkenhead Town Hall.
Residents are invited to go along to view this centuries-old tradition.
The Mayor of Wirral, Cllr Jeff Green, said: "It was with great sadness that I, like the rest of the country, learnt about the passing of our Queen.
We have lost a much-loved and respected Sovereign who, for 70 years, demonstrated an extraordinary sense of duty and devotion to our country, people and to public service.
"The high regard that people and communities held her in was so evident at every Platinum Jubilee celebration I had the honour of visiting earlier this summer.
"Over the coming days we will all have an opportunity to reflect on, and give thanks for, her exceptional life.
"Rest in Peace, Your Majesty. And God Save the King."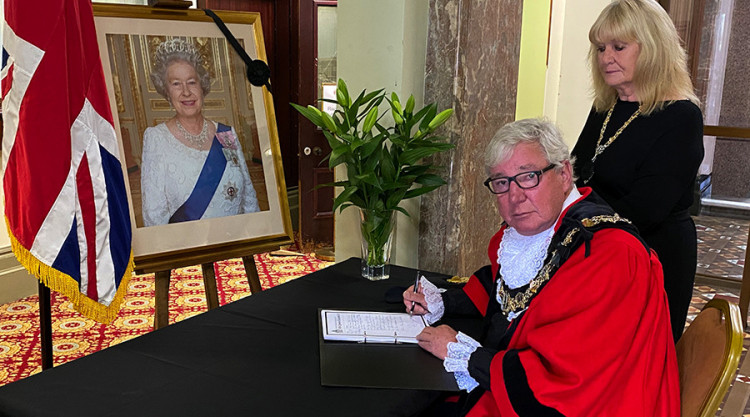 Cllr Jeff Green signing the book of condolence
Wirral, along with the rest of the nation and Commonwealth, is now in a period of mourning which will continue until the end of the day of the State Funeral.
Flags at Birkenhead and Wallasey Town Halls as well as other civic buildings are now being flown at half-mast as a mark of respect.
Both Town Halls and the Gardens at Hamilton Square will also be illuminated purple each evening during the period of mourning. Books of condolence are now open at the following locations across the borough:
• Birkenhead Town Hall (9am-6pm, Mon-Fri)
• Eastham Library (9am-6pm, Mon-Sat)
• The Floral Pavilion, New Brighton (9am-6pm, Mon-Sun or until close on show nights)
• West Kirby Library (9am-6pm, Mon-Sat)
The National online Book of Condolence, which will be kept by the Royal Household, is now available to sign.
At 12 noon yesterday the bells of Birkenhead Town Hall tolled 96 times to mark each year of the life of the monarch.