Lower Heswall crane lorry topples over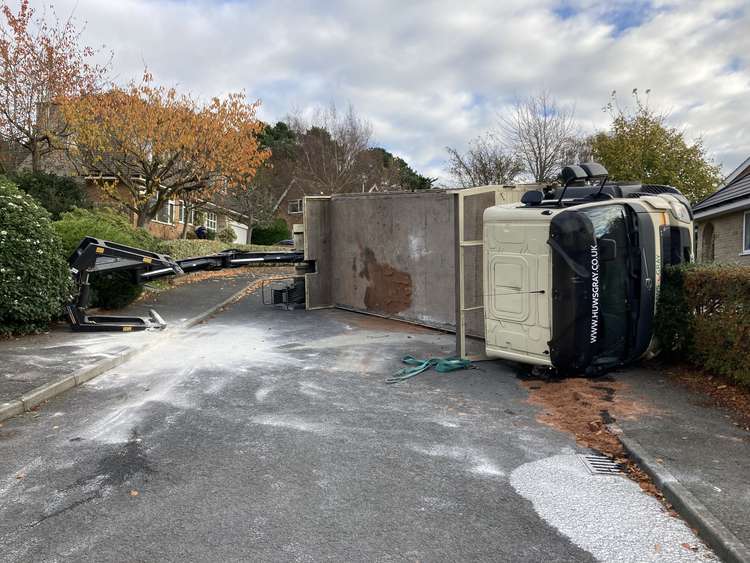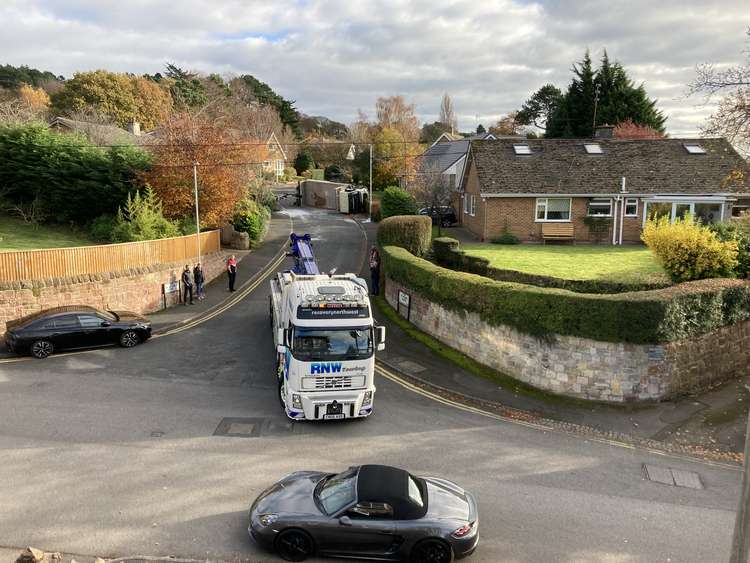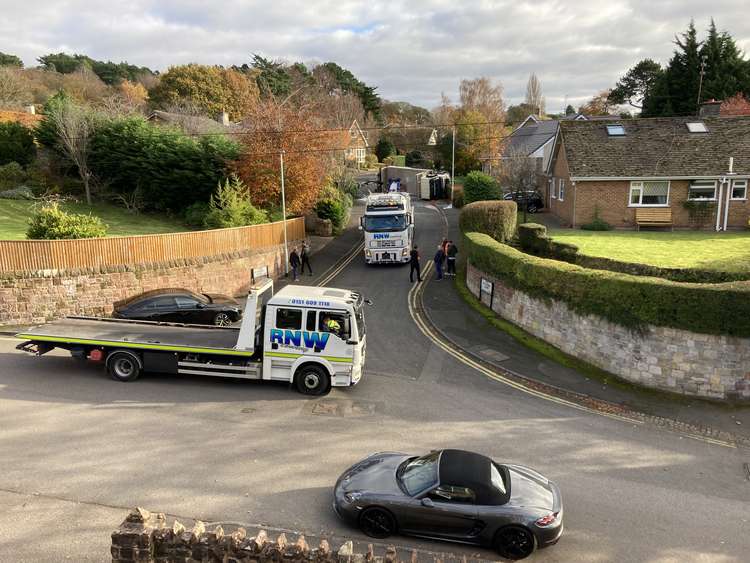 There was drama in Heswall Lower Village this morning as a builder's crane lorry overbalanced and toppled, blocking St Peter's Close.
The driver was on board at the time of the accident, but thankfully emerged unscathed.
The incident occurred outside a home which has been undergoing substantial extension and renovation.
A load was being transferred from the truck to the ground, but for reasons unknown the crane lorry ended up on its side.
Help arrived from Recovery North West in the form of a substantial outrigger tow truck capable of righting the stricken lorry, along with a vehicle rescue truck.
The crane lorry itself is inevitably damaged and will be removed to a garage for inspection, investigation and repairs.
At time of writing the righting operation is underway, so with luck it should not be too long before the sealed off - and relieved - residents of the Close will be able to use their cars again.