John and Yoko: a chance to own a piece of rock and roll history and help a great cause hit more great notes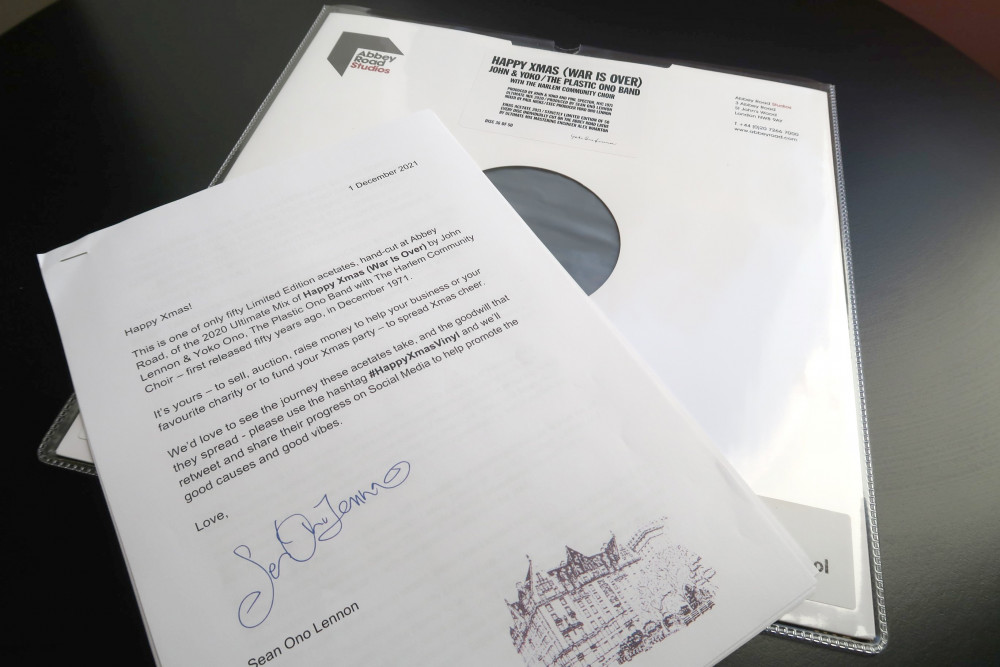 Under the hammer...'Happy Xmas (War is Over!)'
Liverpool Philharmonic is auctioning off a limited-edition acetate of 'Happy Xmas (War is Over!)' by John Lennon, Yoko Ono, the Plastic Ono Band and The Harlem Community Choir. The auction will raise money for Liverpool Philharmonic's flagship music education programme, In Harmony Liverpool.
The acetate is one of only 50 limited edition copies of the 2020 'Ultimate Mix' version of the Christmas classic. Each disc was individually cut on the Abbey Road lathe by 'Ultimate Mix' mastering engineer Alex Wharton. In 2021, Yoko and Sean Ono Lennon gifted these extremely rare and collectable vinyl to 25 independent record shops and 25 handpicked music charities to help these organisations raise much-needed funding. In Harmony Liverpool was delighted to be gifted copy number 36. The vinyl includes an original letter signed by Sean Ono Lennon and a sticker on the record sleeve printed with Yoko Ono's signature.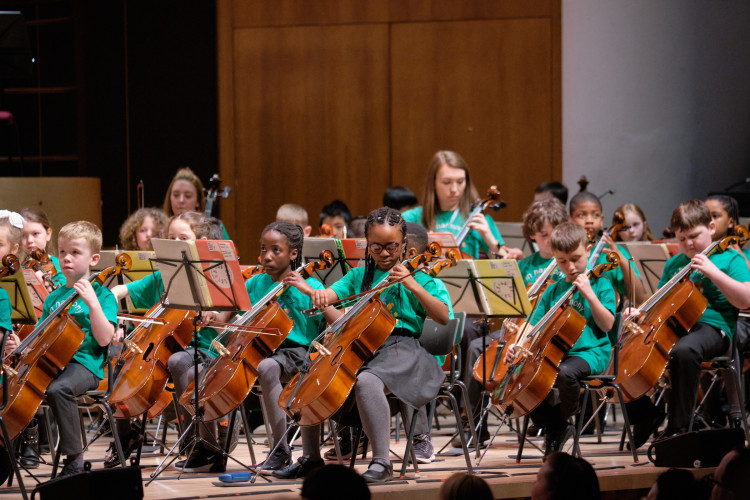 Children In Harmony - Picture: Mark McNulty
Launched in 2009, In Harmony Liverpool uses orchestral music making to improve the life chances of children in North Liverpool by increasing confidence, wellbeing, skills and resilience, enhanced by opportunities to travel, learn, perform and collaborate with professional musicians, international artists and other young people. In Harmony is targeted at children with the greatest need and fewest resources, focusing on Anfield and Everton, where 40% of children live in poverty. Since 2009, over 2,700 children, young people and their families in Everton and Anfield have benefited from free of charge music tuition, with over 1,550 children and young people currently taking part every week.
The vinyl will be auctioned by Omega Auctions, who are waiving their commissions so 100% of the hammer price will benefit In Harmony.
Peter Garden, Executive Director – Performance and Learning, said: "It was a wonderful surprise to receive Yoko Ono and Sean Ono Lennon's generous gift of the limited-edition vinyl last year. We thank them for thinking of In Harmony Liverpool and Liverpool Philharmonic and for supporting the work we do as a charity. All the proceeds will go towards life-changing music opportunities for more children, young people and families in Everton and Anfield."
The auction opens today at 1pm, and closes on Sunday 4 December at 7pm.
The listing can be found on Omega Auctions' website by clicking or tapping here.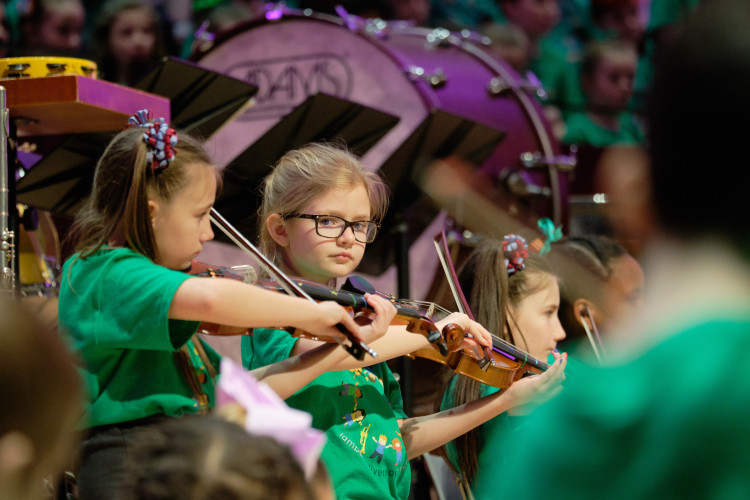 New heswall Jobs Section Launched!!
Vacancies updated hourly!!
Click here: heswall jobs