Heswall constituency of Wirral South to go Wirral West under proposed boundary changes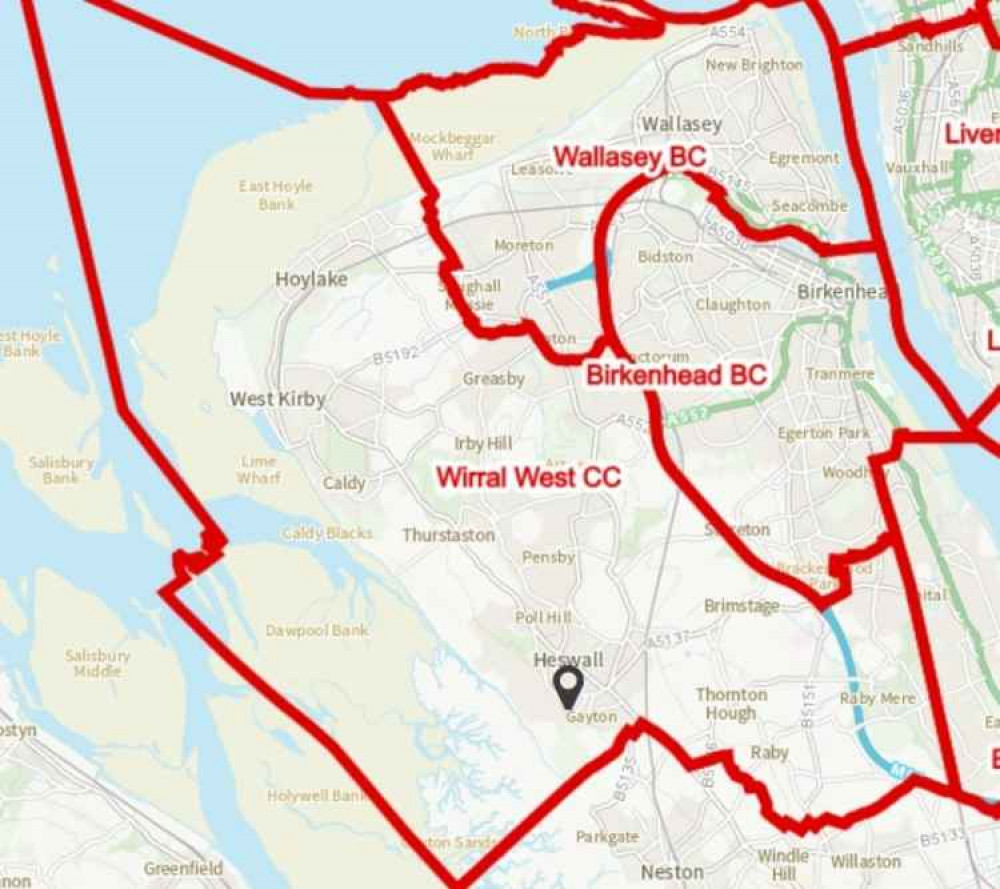 How the new Wirral West will look
The constituency of Wirral South, represented by Labour MP Alison McGovern, Shadow Minister for Work and Pensions, is set to cease to exist.
Ms McGovern has been elected in Wirral South four times, the first in 2010.
The changes to our electoral map are scheduled for 2023, the result of an exercise which, according to the Boundary Commission for England, will make Parliament a fairer place by giving MPs roughly the same number of voters to win over. At present some MPs have only 50,000 constituents, while others have twice as many.
Seats will be redrawn so they have, by law, between 69,724 and 77,062 registered voters each.
Unlike previous reviews, the total number of seats in the House of Commons will stay at 650, but population changes mean England is set to have 543 MPs, Wales 32 and Scotland 57 - that is an extra 10 for England, with Wales losing eight and Scotland two.
Under the proposals, Wirral, which currently has four constituencies - Wirral South, Wirral West, Wallasey and Birkenhead - will instead have three.
Wirral West, currently held by Labour's Margaret Greenwood, will extend its reach south and include the wards of Heswall and Clatterbridge as well as Pensby and Thingwall, Greasby, Frankby and Irby, West Kirby and Thurstaston, Hoylake and Meols and part of Upton.
The electorate will number just over 72,000.
Elsewhere in what is currently Wirral South, Bebington will become part of the Birkenhead constituency, while Bromborough and Eastham will join wards in Cheshire West and Chester to become part of the Ellesmere Port and Neston constituency.
The public has been invited to have its say and now has until December the 5th to do so - you can check out the suggested changes and comment by clicking or tapping here and entering your postcode.
This is not the first time Heswall and district has been lined up for a new constituency. Not so long ago we seemed destined to become part of a new one called Heswall and Bebington - under a different plan which was eventually torn up.