Fireworks when and where, kicked off by Heswall Round Table and Tranmere Rovers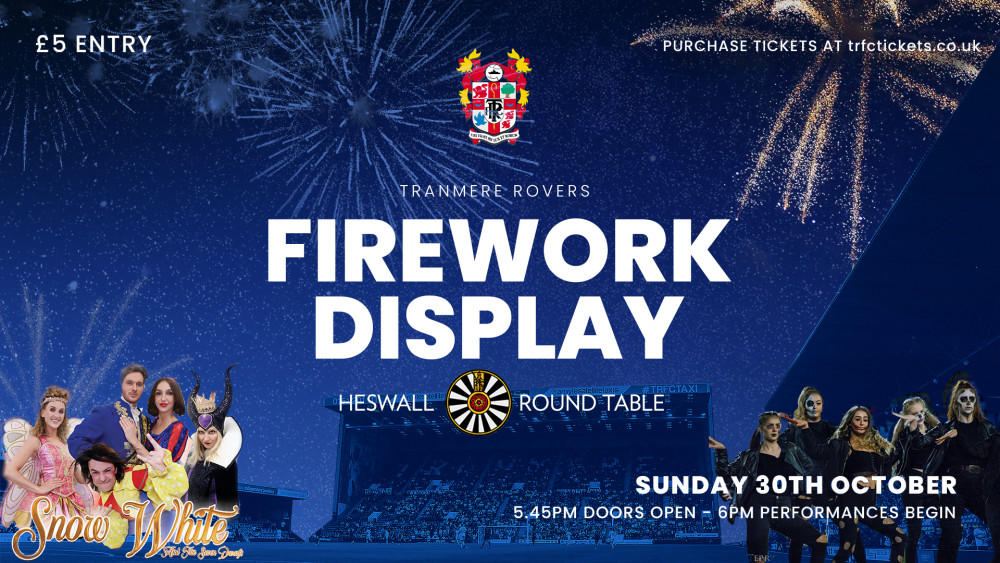 In times when the government seems to have been trying hard to blow itself up, November the 5th, the date when conspirator Guy Fawkes was arrested while guarding explosives intended to destroy Parliament and King James I, will arrive once again not long after a new fiscal plan has been revealed by the Chancellor Jeremy Hunt - on Halloween. Scary stuff, no doubt.
Money being too tight to mention means there will be no Wirral council organised firework displays in our parks this year. In years gone by places like Birkenhead Park and Wallasey's Central Park, along with those in Leasowe, Woodchurch, Bebington and Moreton, helped light up the night sky, but this year you'll have to catch up with fireworks going off elsewhere.
Like:
Tranmere Rovers Annual Firework Display - in association with Heswall Round Table
With Tranmere Rovers on fire at the moment, where better to think about enjoying Halloween than Prenton Park on Sunday October the 30th when Rovers and the local Round Table strike early with Halloween themed fireworks?
Money raised by the event will be shared, supporting the work of Tranmere Rovers in the community and local charities identified in collaboration with Heswall Round Table.
Gates will open at the stadium at 5.45pm and the performance begins just a quarter of an hour later.
The cost is just £5 per person.
A spokesperson from Heswall Round Table said: "The largest covered firework display in the North West and a firm family favourite, the Tranmere Rovers fireworks display is back again. Fancy a treat for the family? This'll do the trick…"
Tickets are available by clicking or tapping here.

Hoylake Sailing Club Bonfire and Fireworks
On Friday November the 4th Hoylake Sailing Club will host its annual Bonfire and Fireworks bash.
The bonfire will be lit around 6.15pm, and the fireworks will follow around half an hour later, though the schedule is subject to change and, potentially, the weather.
The fireworks will be let off on the beach opposite the Clubhouse, but firework fans must remain on the Promenade.
There'll be hot food and drinks on offer, so if temperatures drop you can warm yourselves up, and the bar will be open if you prefer to chill out.
The event will run from 6pm-8.30pm.
Days RNLI Hoylake: "The display has been kindly sponsored once again by Kids Planet Hoylake, with a collection in support of Hoylake & West Kirby RNLI. We hope to see you there."
Future Yard Bonfire night
Birkenhead's fun and funky music and pop culture venue Future Yard offers a banging way of enjoying Bonfire Night on Saturday November the 5th.
The Shipbuilders will perform on the outdoor stage, aided and abetted by Nikki and the Waves.
Fireworks launched from the Future Yard garden will be d by Queensway Collective. The doors will open at 5pm.
Fireworks will begin at 7.30pm, followed by an after-party going long into the night.
Tickets are £5 and available by clicking or tapping here.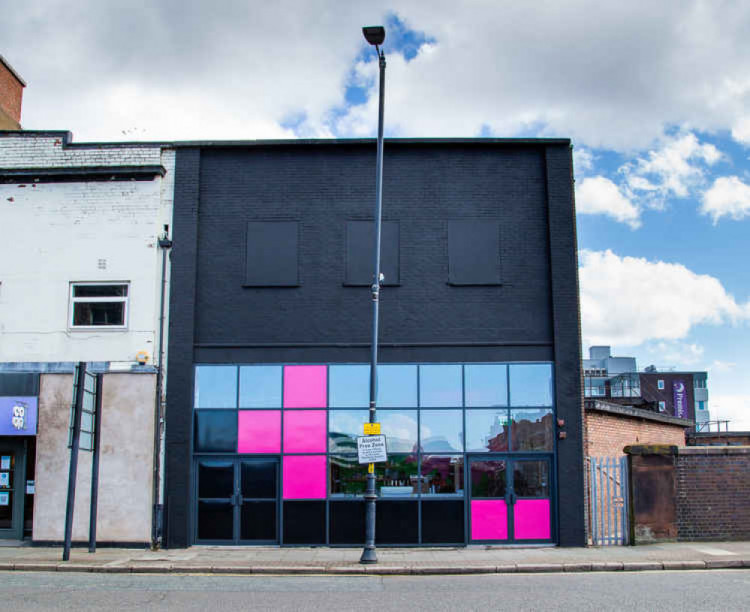 Future Yard on Argyle Street in Birkenhead - Picture by Robin Clewley