Brimstage, Raby and Thornton Hough residents stamp on Conservative election leaflet mess-up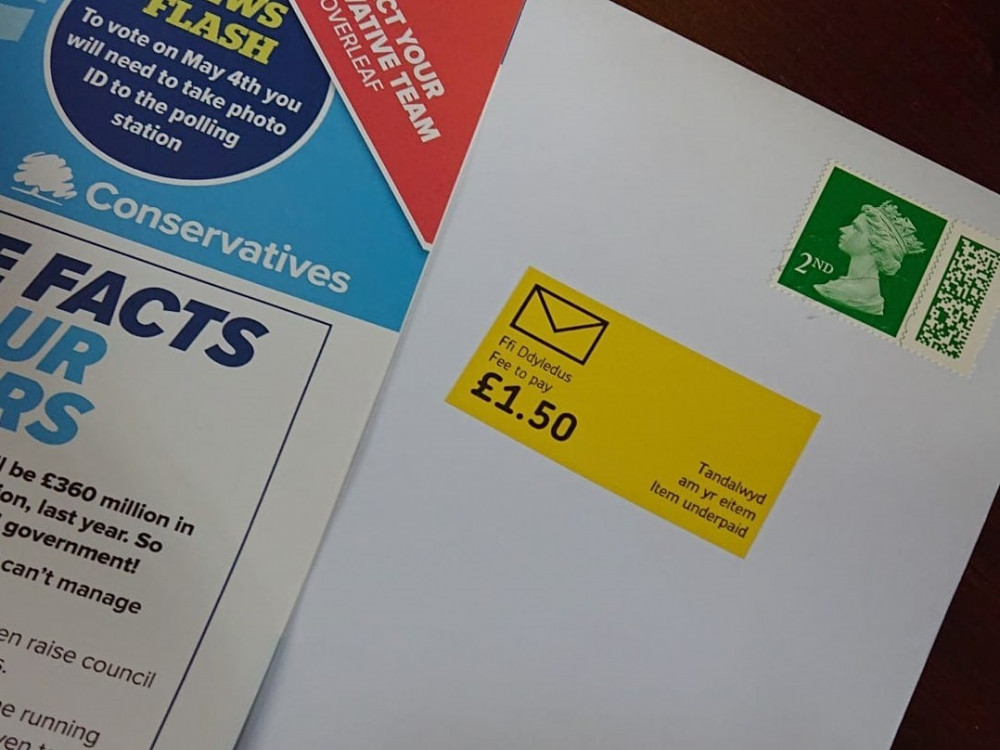 There was disappointment when residents realised what they were being asked to pay £1.50 for.
Wirral's Conservative group have been forced to apologise after a mistake left local people having to pay to receive their election leaflets.
Leaflets for the upcoming Wirral Council elections were sent out by Conservative councillors Helen Cameron, Mary Jordan and Cherry Povall to people living in Brimstage, Raby and Thornton Hough on March 31.
However they were sent out with an incorrect postage stamp meaning that those living at targeted addresses would actually end up being charged for collecting the leaflets in the post from a depot.
One resident, who posted on Facebook to let people know about the blunder, said she and her family were charged £4.50 for three leaflets and made clear that she would like to be reimbursed.
She said: "Ourselves and our neighbours each received an 'insufficient postage' card via the postman on Friday. My mother-in-law took hers, ours and my brother-in-law's to the depot to collect.
"We were due important mail so needless to say we aren't happy to have to pay the balance to receive this. Each A4 leaflet had only a 2nd class stamp on.
"Apparently there was a tub full ready to be collected."
The resident suggested it was ironic that a mistake from the Tories meant she was charged to collect a leafelt in which they complained about Labour's financial management of the council.
Conservative councillors Helen Cameron, Cherry Povall, and Mary Jordan said: "We apologise to everyone affected by our mistake and to those who responded to a notification from the local sorting office.
"Although genuine barcode stamps were used, the value was not sufficient for the size of the envelope. As soon as a kind resident alerted us to the issue, we took steps to rectify the matter via the Royal Mail contact centre. Unfortunately, their advice was that there is no possibility of paying the shortfall to correct the error.
"We would urge any residents in and around the villages of Brimstage, Raby and Thornton Hough to contact us via [email protected]."
New heswall Jobs Section Launched!!
Vacancies updated hourly!!
Click here: heswall jobs