Beware of messages from COVID criminals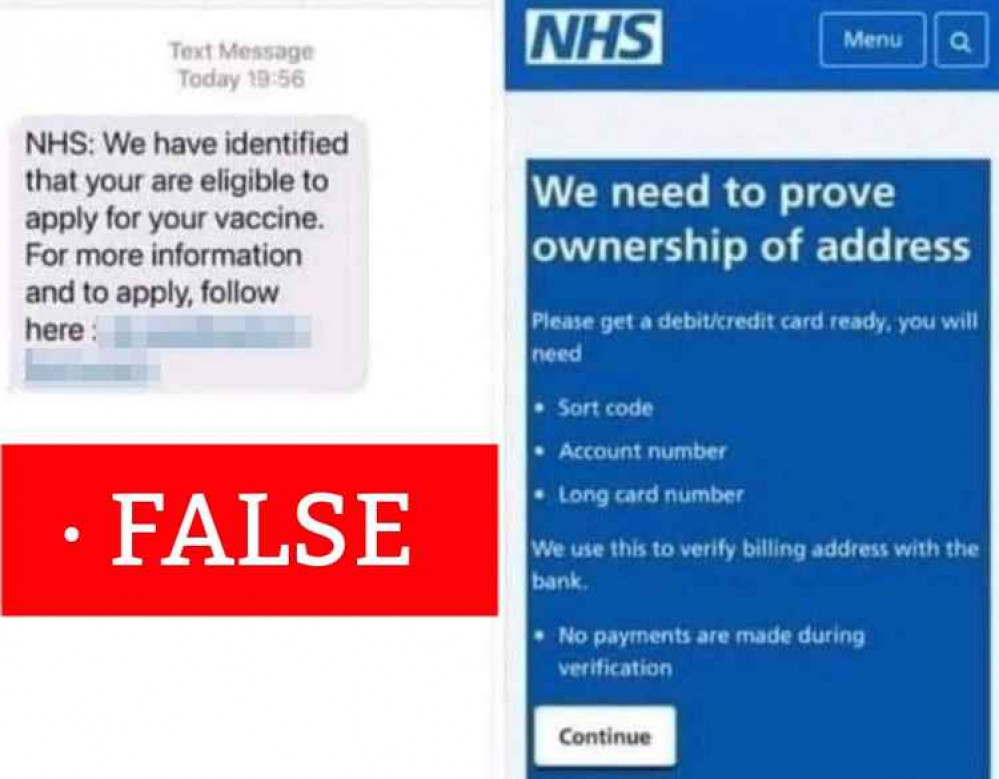 Police and Trading Standards officers have warned that criminals are spamming fake texts that offer vaccination against COVID-19 in return for payment - which involves unsuspecting people giving away financial details.
The texts come with a link to a convincing website that appears to belong to the NHS. The site invites visitors to add their bank details while registering for their vaccination.
There are also reports of cold calls which ask people to pay for a vaccine shot over the phone.
The fraudsters clearly aim to play on the fear, insecurities and trust in the NHS.
Already one fake website has disappeared from the Internet, but it is likely that scams like this one will resurface, perhaps in a slightly different form.
There is no charge for vaccination, and it is always wise to think very carefully before yielding any financial data to anyone in whom you don't have absolute confidence. Major organisations will never send unsolicited emails or texts asking for banking details.
According to Action Fraud, the UK's national reporting centre for cybercrime and fraud, criminals have already exploited fear of the pandemic to steal millions of pounds.
The advice from the NHS is: if you are called by someone you believe to be fraudulent, hang up and, if you so wish, call Merseyside Police on their non-emergency number: that's 101, or if you are deaf or hard of hearing, use the textphone service on 18001 101.