Wallasey's war artist and warrior - the remarkable Captain Albert Richards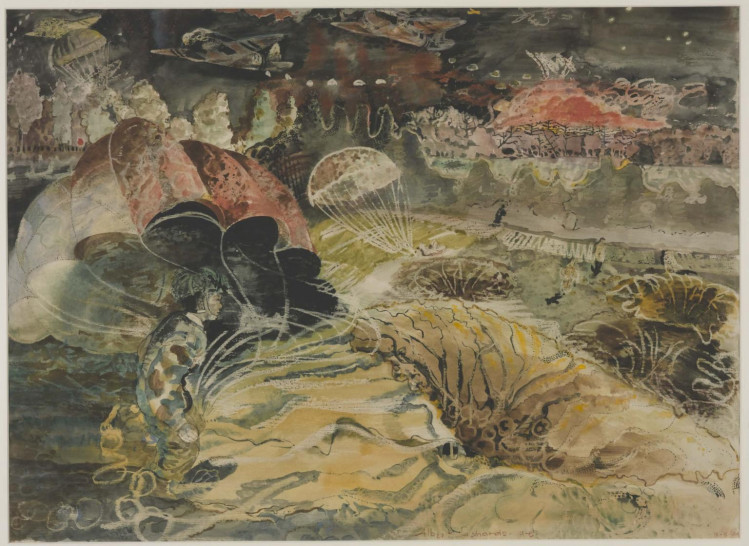 The Landing - H Hour Minus 6 - Tate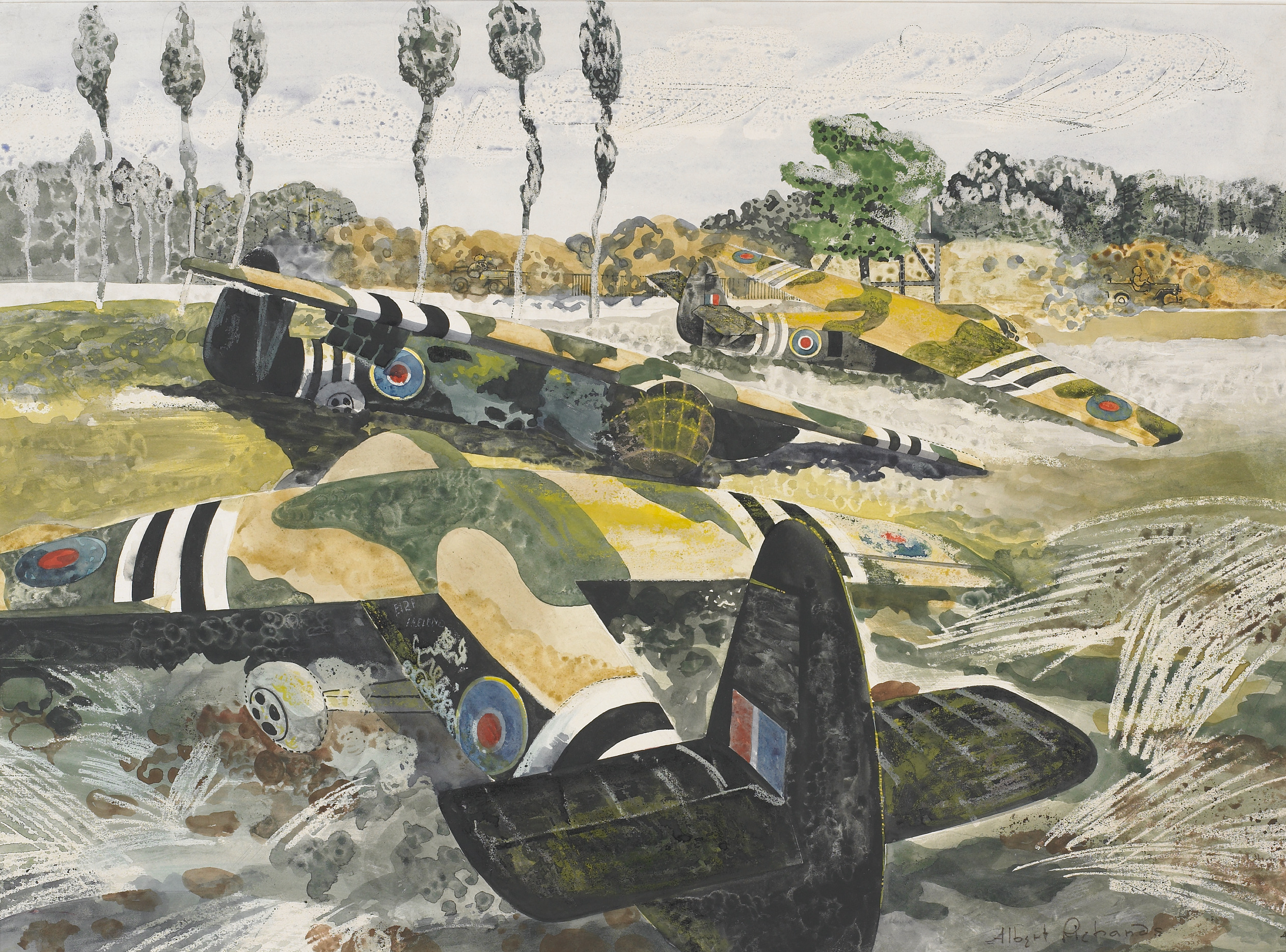 Gliders Cross Landed Against a Bridge - National Museums Liverpool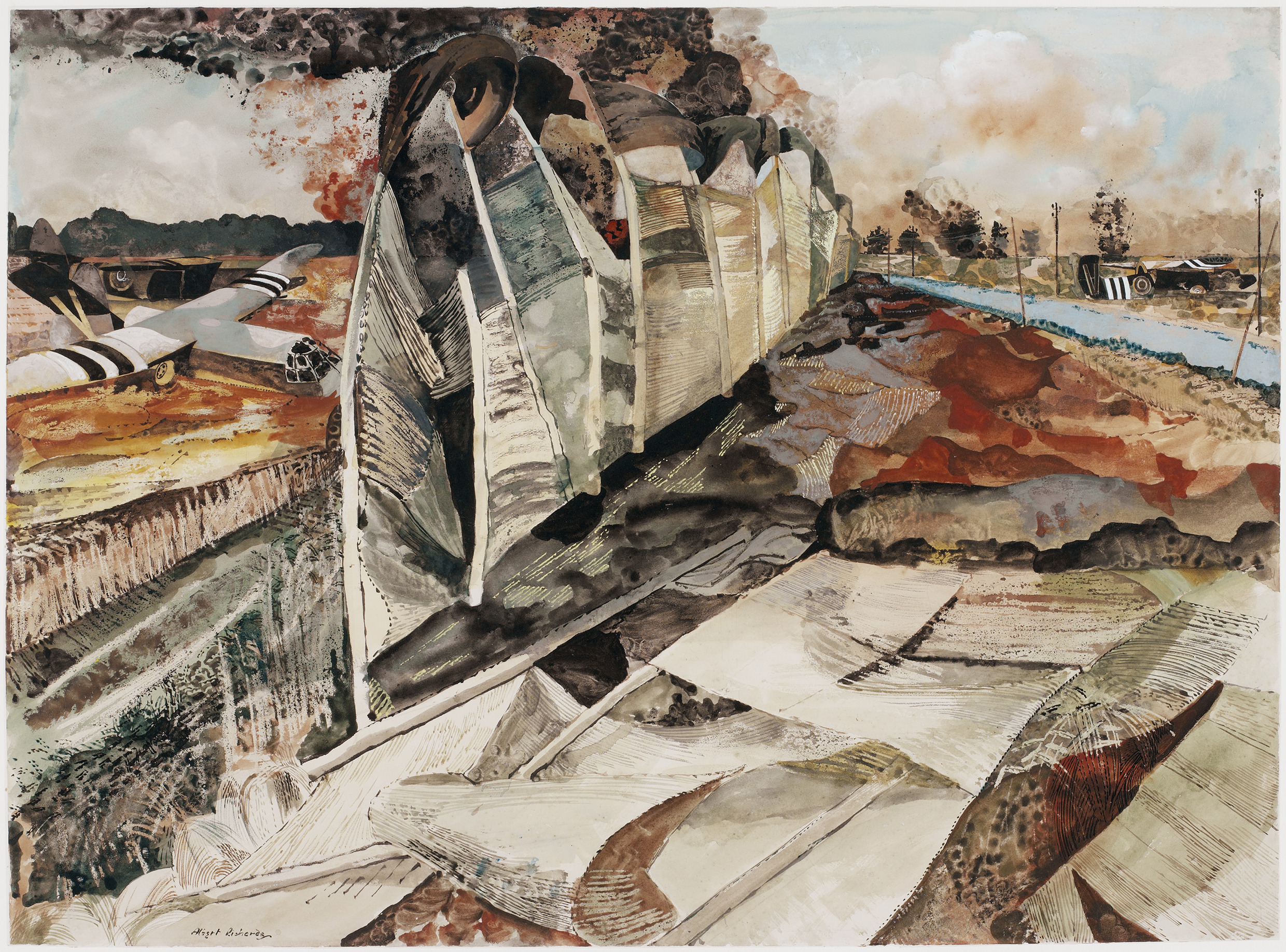 France, the Beach Head - Imperial War Museum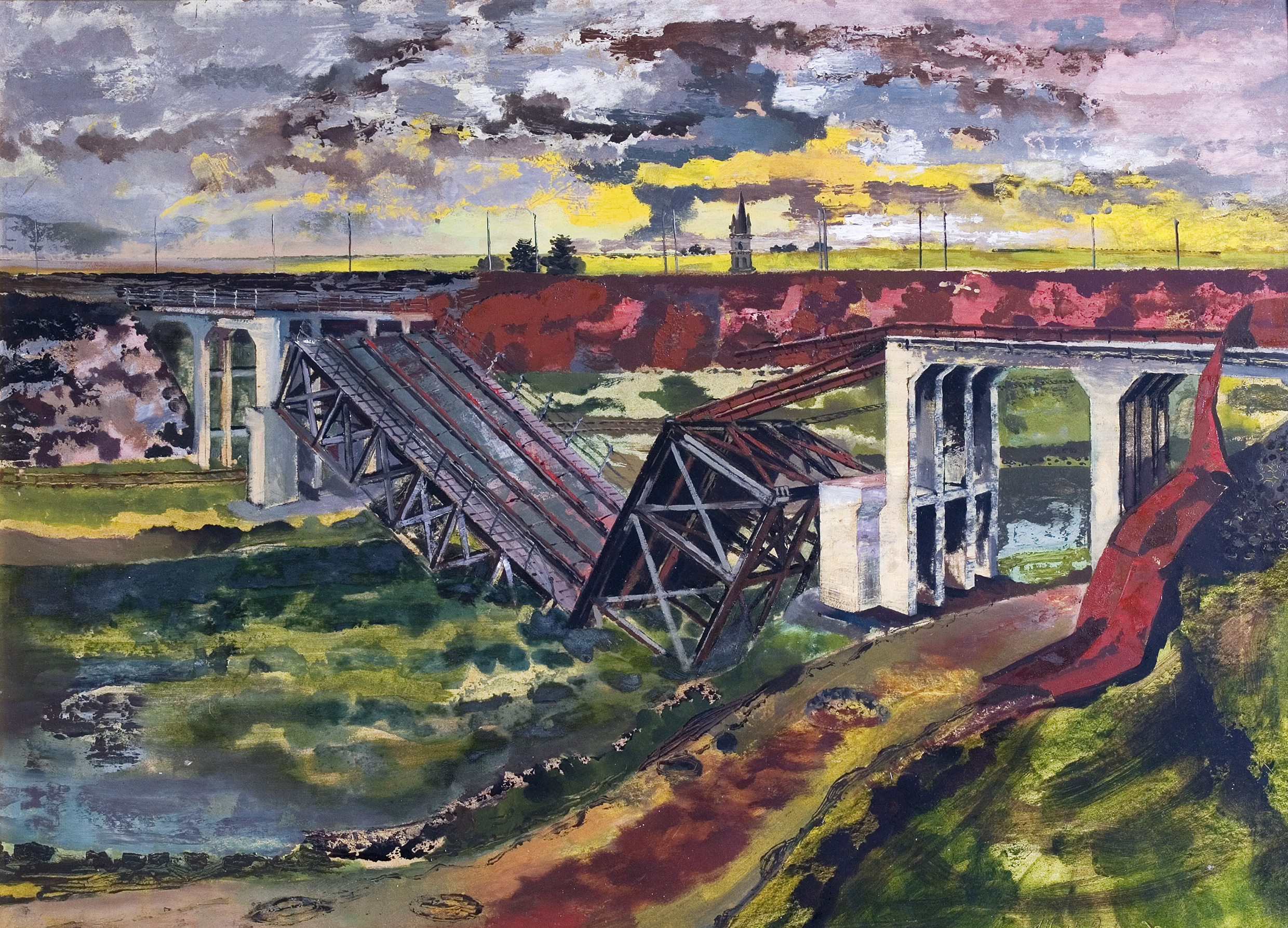 France, the Beginning of the Advance, German Bridge Demolition - Imperial War Museum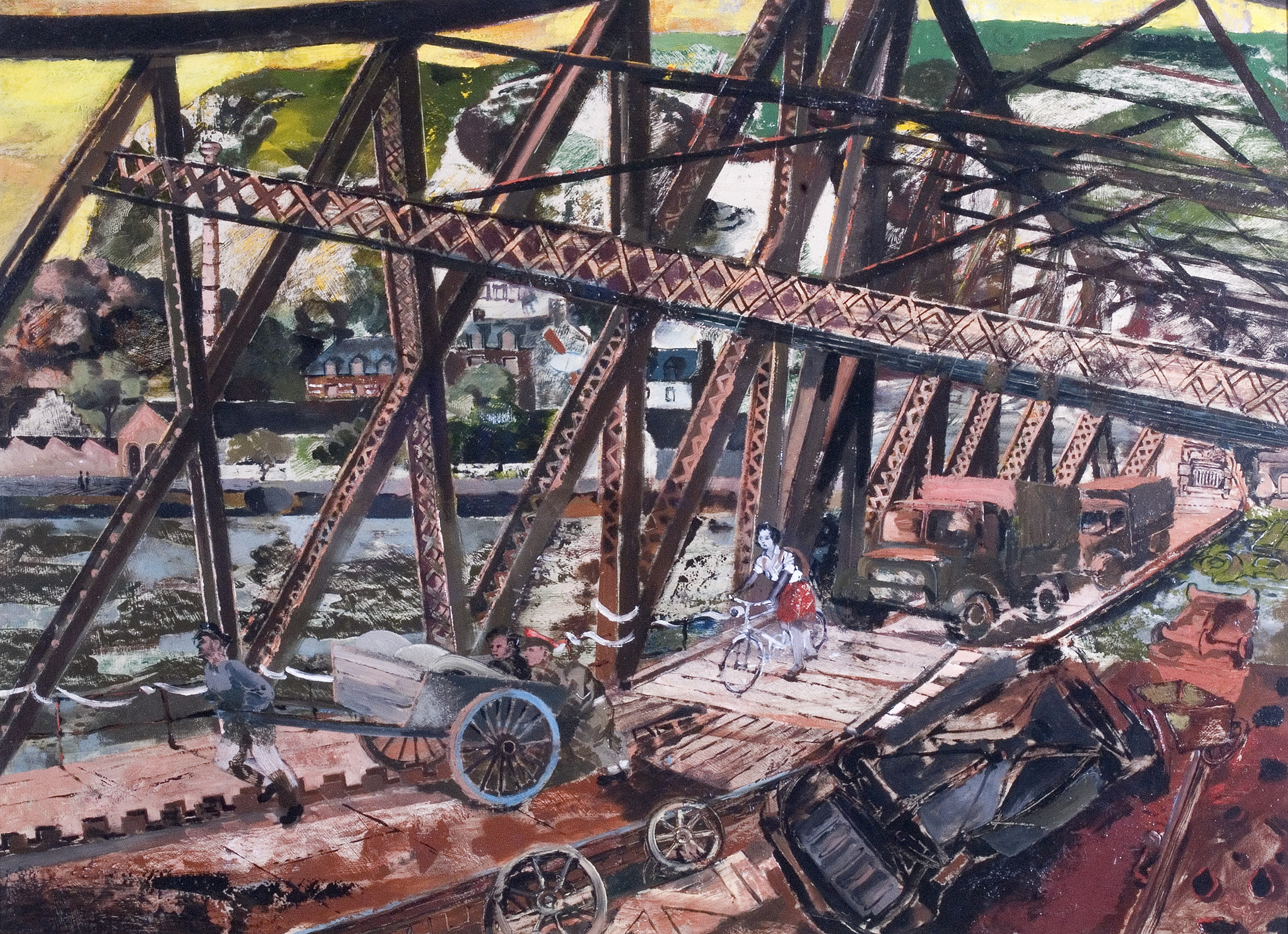 France, the Break Through, Marmalade Bridge - Imperial War Museum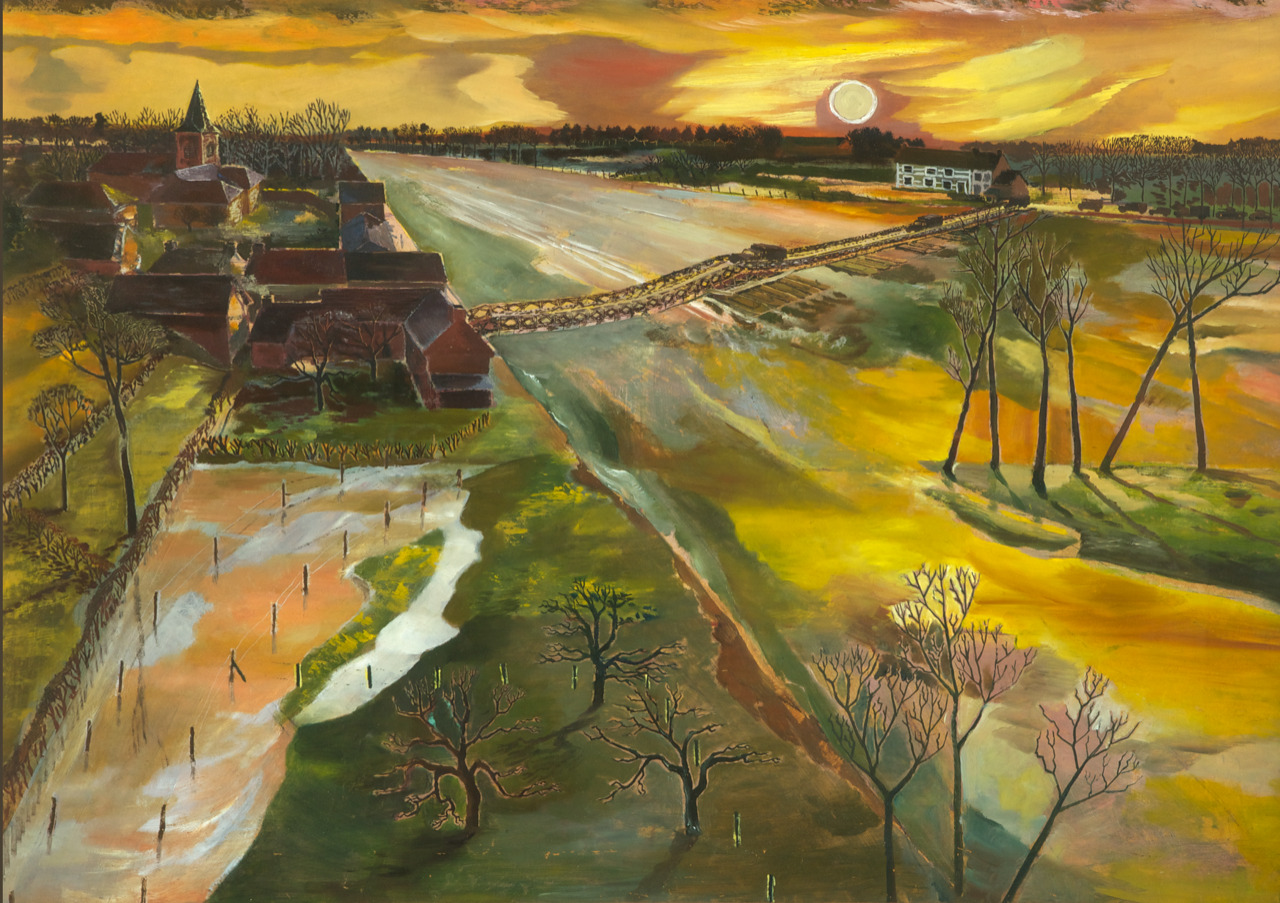 Holland - the Flooded Maas
Above: a gallery of some of Albert Richards' war paintings
78 years ago the Allied invasion of France was six days old.
D-Day, on June the 6th 1944, was the start of Operation Overlord, a mission to push German forces out of Nazi occupied western Europe.
More than 1200 aircraft and 5000 ships transported almost 160,000 troops across the English Channel to achieve the Normandy Landings.
Among them was a wonderfully talented young artist and fine soldier called Albert Richards, who was born in Liverpool in 1919 and grew up in Wallasey.
Bertie Richards was a young paratrooper and, at the age of 25, also Britain's youngest official war artist.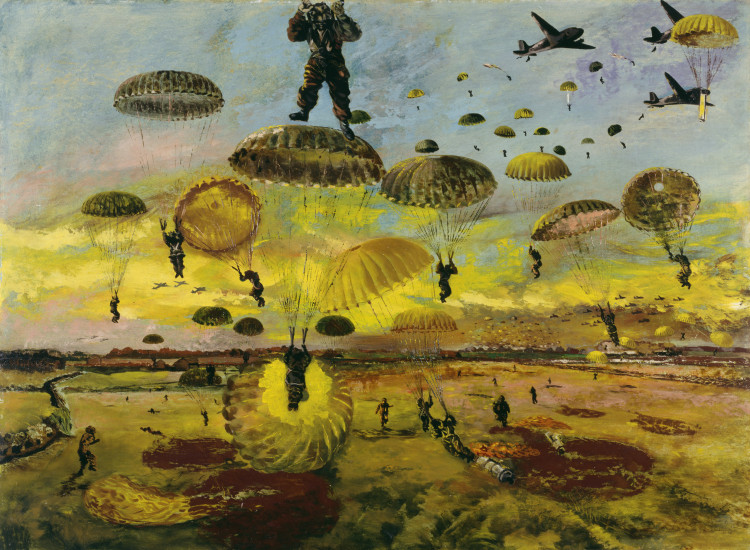 The Drop - Imperial War Museum
He jumped into France on D-Day, fought in some intense battles, and then fulfilled his artistic duty by sketching his way through Europe, returning home on leave to paint striking pictures of combat and its consequences.
He attended the Wallasey School of Art and Crafts, and studied at the Royal College of Art before being called up in 1940.
His paintings are innovative, powerful and striking, particularly in their use of colour. They capture the preparations for the D-Day invasion of France, the aftermath of the airborne assault, and then the advance from France into other occupied countries.
It's hard to believe that while involved in a fierce campaign, he could be both fighting man and artist, finding time and the state of mind required to lay the ground for pictures that will always have much to say about the nature and reality of war.
By March the 4th, 1945, Bertie Richards had reached the Netherlands. He set out in a jeep, aiming to draw the German retreat. He sensed that the war had reached its endgame.
That night his jeep struck a landmine near Maas and killed him, robbing his family of an extraordinary young man, and the art would of an enormous talent denied the chance to reach its potential.
Captain Albert Richards was buried at Milsbeek War Cemetery near Nijmegen.