Recession busters: rent out your home during The Open at Hoylake in July next year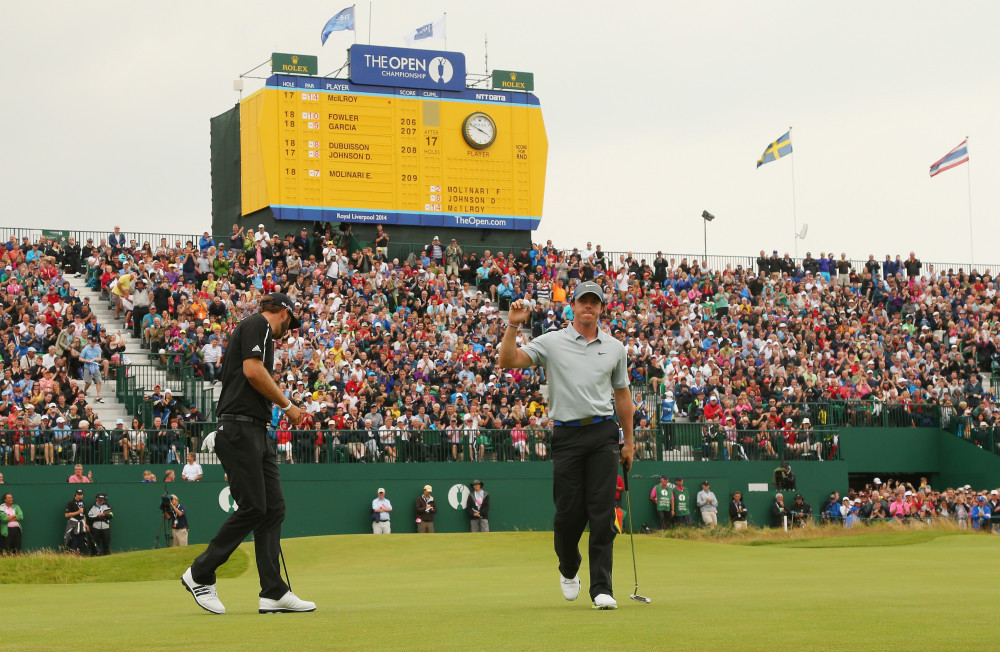 Rory McIlroy on his way to victory at Royal Liverpool in 2014 - alongside Dustin Johnson
Last week we explained how it's possible to generate cash from your property by making it available as a location for TV or movie production. Kind of a long shot, but you never know...
Now let's look ahead to the 151st Open golf championship to be held at Royal Liverpool in Hoylake between the 16th and 23rd of July 2023.
True, an Open here only happens once every several years - the last was in 2014 when Rory McIlroy was crowned Champion Golfer - but when it does, demand for accommodation is high.
There are four practice days and four for the tournament itself, and around a quarter of a million spectators will make their way to the historic links course to see the world's greatest male players in action.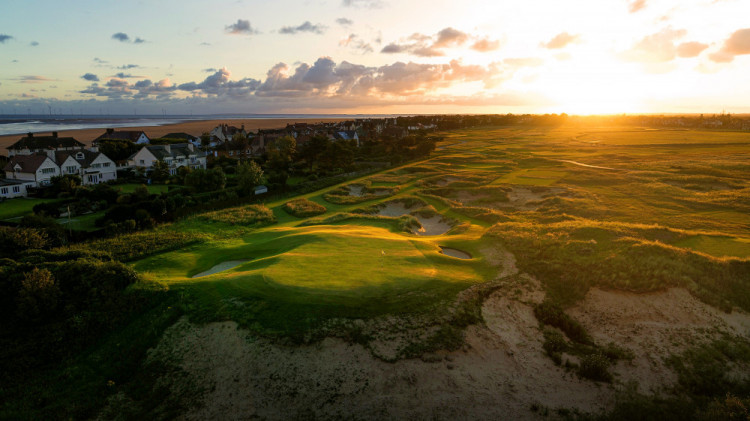 The new par 3 15th hole (Open 17th) at Hoylake called Little Eye - Picture: Kevin Murray / Royal Liverpool
Many fans, especially those travelling from overseas, will need places to stay, along with many of the competitors for that matter - which makes renting out your home for at least a week a distinct possibility. The letting period could be longer, as some visitors choose to stay long enough to play golf in the region as well as watch the championship.
The Open Accommodation Bureau has been established as the central rental agency working with The Open organisers, The R&A, to specialise in providing a consistent supply and demand of accommodation for each year of the championship.
Says the OAB: "We are the only official accommodation provider appointed by The R&A and are looking for a wide variety of quality homes for our extensive base of players, Patrons, suppliers, broadcasters and officials who require accommodation during the championship."
Of course there's nothing to stop you marketing your home yourself, but on the face of it this 'one-stop-shop' should make the process easier.
There are almost 20 properties already available on the OAB site, ranging from large, detached homes, through semis to a duplex apartment.
As far as pricing goes, right now it ranges from £25,000 for the tournament week, down to £5000 - this Heswall home is mid-table: click or tap here to take a look.
If you are interested in renting out your home, you need to register it with the Open Accommodation Bureau. If it's deemed suitable, a viewing will be arranged and, if all goes smoothly and you think the price and terms are right, it will be added to the portfolio.
To sign up and register, just click or tap here.
Incidentally, The Hoylake Open, the 13th for Royal Liverpool, is 340 days away, so you've plenty of time to mull over the idea.