Hesliwella Nub News invites you to rediscover Wirral's great Viking Past with Steve Harding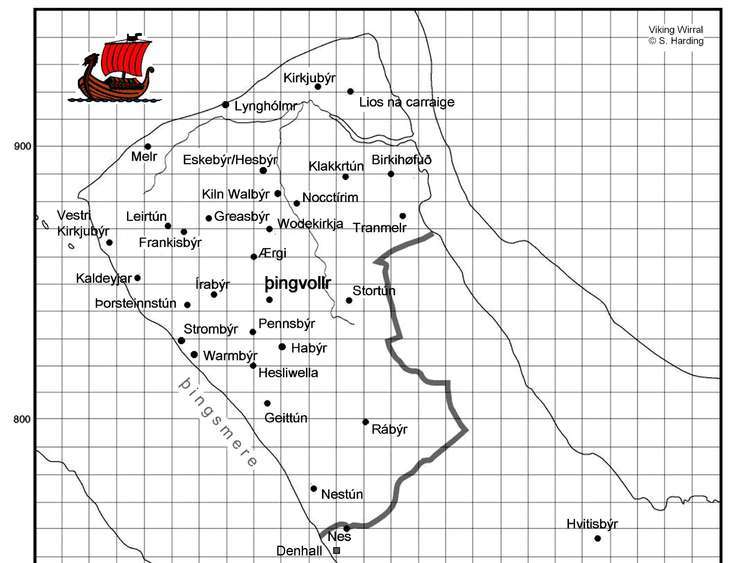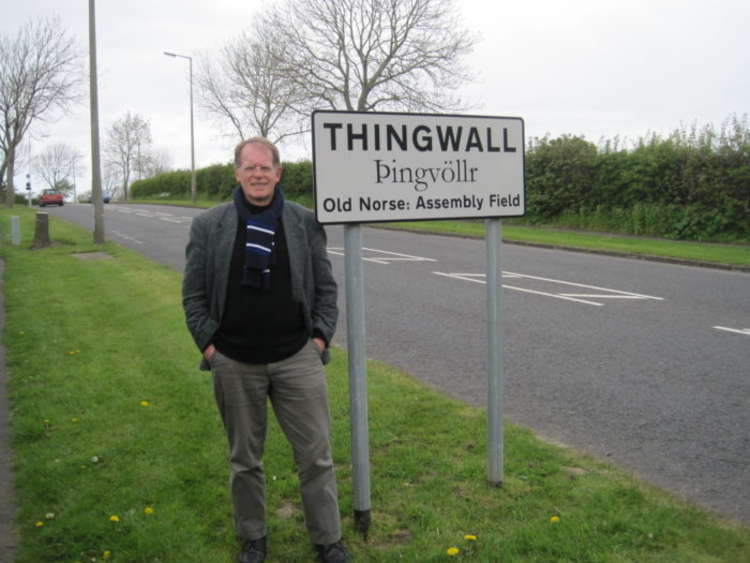 Steve Harding in - you've guessed it - Thingwall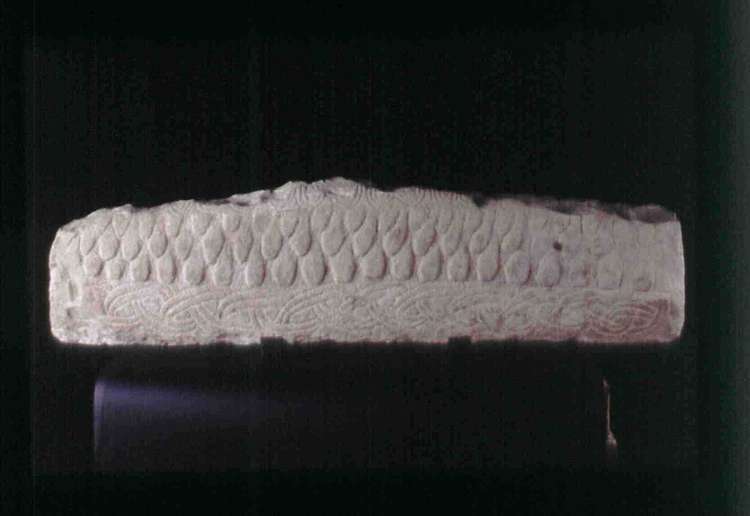 The Viking hogback stone at St Bridget's Church in West Kirby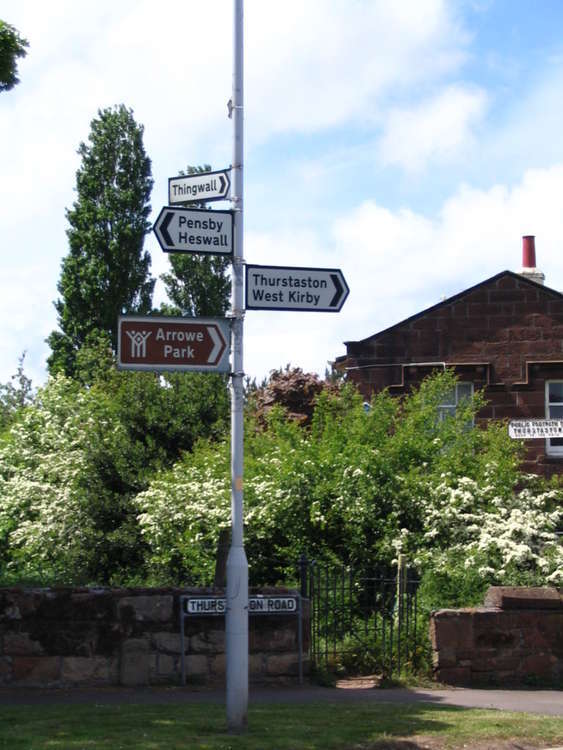 Our Viking past is all around us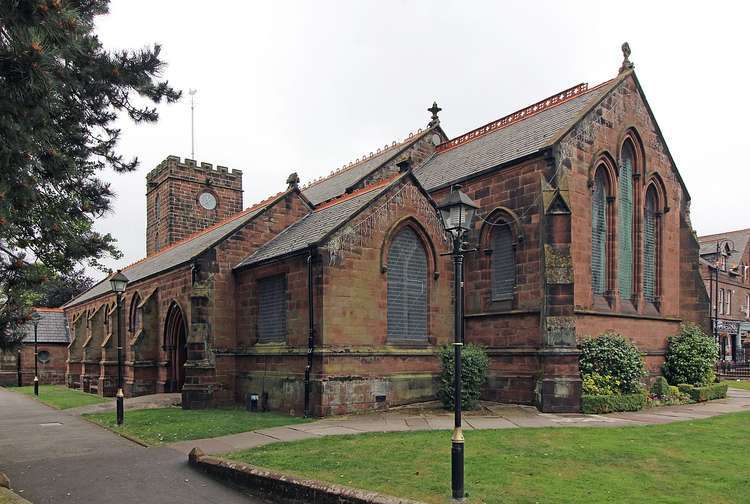 The Church of St. Mary and St. Helen in Neston is home to an amazing set of Viking Age fragments - (Picture by roadhullandemu)
Despite being a biochemist, Wallasey born Professor Steve Harding of Nottingham and Oslo Universities has become an authority on Wirral's Viking heritage, having stumbled upon the subject while a student. Here's his brief history of the time when Viking migration gave us place names and words we see and hear all the time but take for granted.
1100 years ago a group of Viking settlers of primarily Norwegian descent, otherwise known as Norsemen – and joined by some Danes - arrived somewhere between places they would later call Vestri-Kirkjubýr (West Kirby) and Melr (Meols) on the shores of north Wirral.
They had been driven out of Ireland, and their successful landing on the Wirral peninsula initiated a mass migration of their fellow countrymen into the area.
Soon they had established a community with a clearly defined border, its own leader, its own language, a trading port, and at its centre a place of assembly or government - the Thing at Þingvöllr, or Thingwall to you and me, and not far from Hesliwella, or Heswall.
This community was answerable to nobody else: the English, the Welsh, the Dublin Norse, the Isle of Man, Iceland, and not even Norway. The Wirral Norse settlement therefore satisfied all the criteria of an independent, self-governing Viking State - albeit a mini one!
However, until about two decades ago hardly anyone in Wirral knew about this. At school we were told the Vikings were foreign "baddies" from whom Alfred the Great rescued England.
Not even history teachers understood just how deep Wirral's Viking roots were. That heritage – formerly the preserve of a handful of historians and archaeologists – is now readily available to everyone, thanks to the efforts of a growing band of enthusiasts who are proud of the peninsula's Viking past.
In fact, science has revealed that a large proportion of the DNA admixture of people from old Wirral families is Scandinavian in origin – so in a way, it appears the Vikings have never gone away.
The DNA evidence – part of a North West England Genetics project run between the Universities of Leicester, Nottingham and University College London - also extends along the North West coastline up to the Solway and including the Isle of Man.
In Wirral it ties in beautifully with all the supporting place-name evidence, not just settlement names on the map you can see at the top of this page, but also with hundreds of minor names.
These include the word 'carr' - from Old Norse 'kjarr' meaning brushland on a marsh; 'holm' – referring to dry land in a marshy area; and 'rake' – otherwise known as a lane.
Someone once said Wirral has more carrs than Jeremy Clarkson, more rakes than Alan Titschmarch and more holms than Dr. Barnados.
There's archaeology, too, with hogback stones at West Kirby and Bidston; Viking crosses in Neston, Bromborough, Woodchurch and Greasby; evidence of houses occupied by Vikings at Irby and Lingham; an array of what appear to be Viking Age artefacts from Meols; what seems an ever increasing and impressive array of finds in Bebington; and a rediscovered story or saga about Wirral's first Viking Leader – Ingimund.
What's more, scientists and archaeologists have teamed up together in an attempt to solve the mystery of the possible Viking boat under the Railway Inn pub car park at Meols, as described in an episode of BBC's Our Coast series screened last year.
The Wirral Vikings were a fairly peaceful bunch. Having been expelled from Ireland they would have brought Irish wives with them who would have raised their kids as Christians – hence the Viking crosses and churches. They would also have gradually integrated with the Anglo Saxons who spoke a language not too dissimilar to their own.
At school our youngsters are no longer taught that Vikings were ruthless pillagers, and now, along with the adults in their lives, they have a chance to use modern technology to learn about this important part of our past.
Recently, a web resource - originally made available over ten years ago for Key Stage 2/3 Wirral schoolchildren - has been re-designed into a Web-app for Wirral youngsters and in fact people of all ages to enjoy.
It even includes some of the games the Vikings may well have introduced into Wirral, so you can have a bit of fun while learning at the same time.
If you are interested you can access the site by clicking or tapping here.
There are also links to cartoons, videos and further reading for those wanting to find out more.
What's more, Wirral now has its own Viking trail. You can follow it by clicking or tapping here...
And we are now blessed with a number of excellent reenactment groups who do great work with Wirral Schools
More about Steve: he is heavily involved with the development of new biological based materials for the restoration and preservation of Norway's Viking ships, and, with Professors Mark Jobling and Turi King of Leicester University, led the DNA survey of Wirral and West Lancashire. In 2012 he was made a Knight of Norway by King Harald V for his outstanding achievements.
Steve will be next speaking in Wirral at the Deeside Lecture Society in West Kirby on Thursday 14 October 7.30pm. He also believes it would be a great asset for Wirral if a learning centre with a reconstructed Viking settlement could be built - a place where children and adults could have some more educational fun.
What do you think of this idea, people of Hesliwella and district?