Could your property be a movie or TV star?
---
---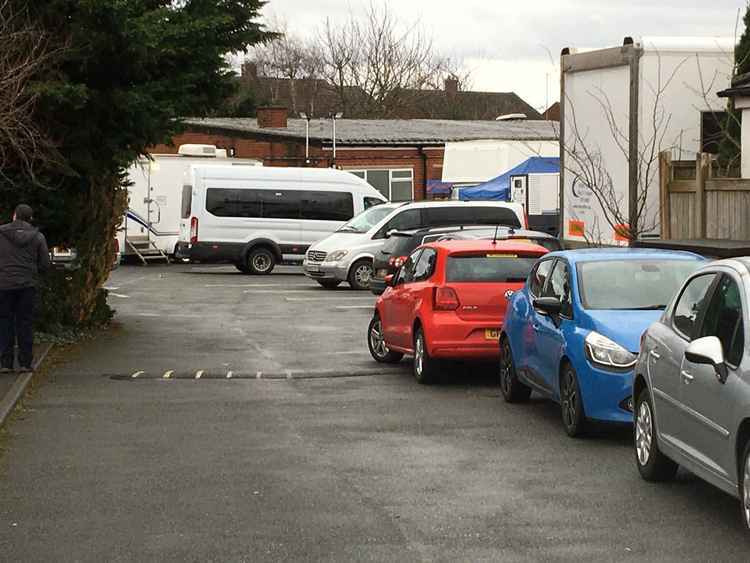 In February, a little bit of 1960s Berlin was created just off Pensby Road for The Ipcress File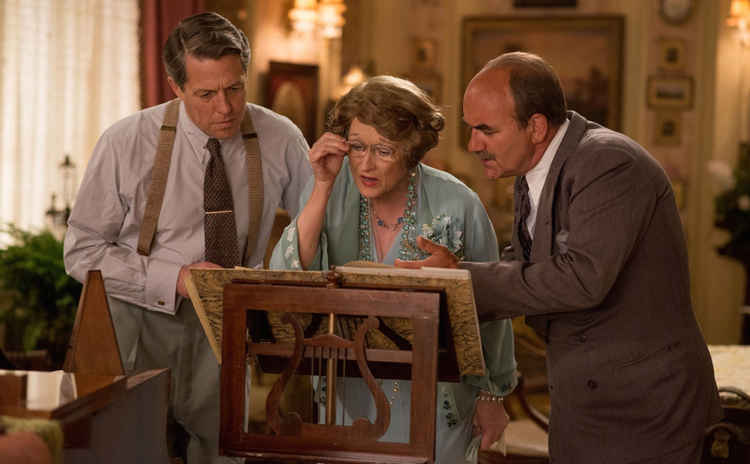 Florence Foster Jenkins. Picture: Paramount
With CBBC comedy drama 'Andy and the Band' currently filming in Pensby comes a reminder that your property could be part of a British economic success story.
According to the latest figures, in total our creative industries contributed more than £115 billion pounds to the UK economy in 2019, accounting for around two million jobs.
Film and television play an important role. We export our products and attract overseas producers to make their movies and TV shows here. The sector's contribution was more than £20 billion.
Tax credits and tax breaks have made production in Britain even more attractive. Anything from movies in the 'Star Wars' franchise to 'Florence Foster Jenkins', the biopic of a 1940s New York opera singing heiress starring Hugh Grant and Meryl Streep, can take shape in a Britain doubling as another nation, another time, or even another world.
Florence Foster Jenkins was shot partly in Liverpool and Wirral in 2015, and since then the Liverpool City Region has welcomed major TV dramas like 'War of the Worlds', and cinema blockbusters like 'The Batman', with Robert Pattinson as the caped crusader, on screens in March next year.
More recently we have seen film crews in West Kirby shooting 'The Almond and the Seahorse' starring Rebel Wilson; in Thurstaston where Jodie Comer and Stephen Graham were making the new Channel 4 drama, 'Help'; while in Heswall, as we reported in February, the Royal British Legion (above, with crew vehicles parked outside) doubled as a Berlin building for 'The Ipcress File', with Peaky Blinder Harry Cole stepping into the shoes of Harry Palmer in a role made famous by Michael Caine.
Your property could be suitable for a movie or TV shoot. It might be an ordinary home, a country pub, a modern office, an area of land, or an historic or quirky building.
The Liverpool Film Office, which has done great work for many years attracting and facilitating productions in the Liverpool City Region, has a team which works closely with location managers, directors and producers to source locations.
Free of charge you can register your property with the Film Office. This doesn't mean it will necessarily become the new home for The Batman or a Disney spectacular, but it does mean your potential location will be part of a database searched by film and television scouts.
If your property is picked you are then in a position to negotiate a facility fee with the producers.
The registration process takes around 15 minutes, although you need to have some good photographs to hand. You can go to the relevant site by clicking or tapping here.
If you think your place might be appropriate, why not give it a go? There's nothing to lose and, who knows, you might find yourself brewing up for Robert Pattinson.
NB: Heswall Nub News is pleased to announce it has a major motion picture in development.
It's called 'Heswa II', and is the sequel to 'Heswa'.
[I]This article first appeared in our weekly newsletter which arrives in Inboxes every Friday. It's free and almost 350 people have subscribed. If you'd like to join them, please pop your email address in the shaded box at the top of our home page and hit Sign Up. Many thanks.[.L]