Heswall FC round-up: just one game survived the weather, and still time to support the club's Toy Appeal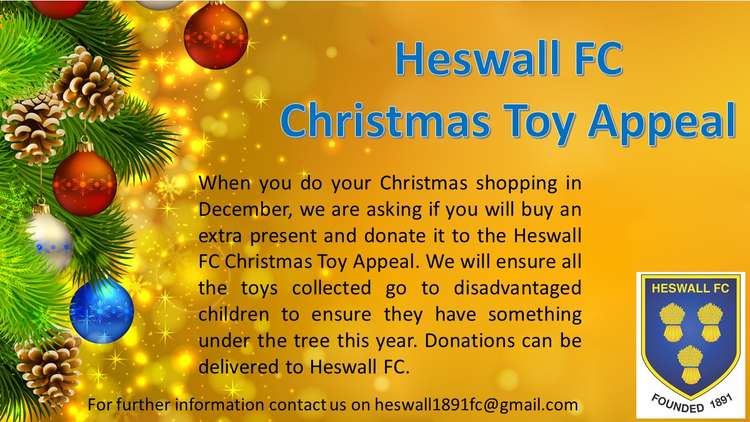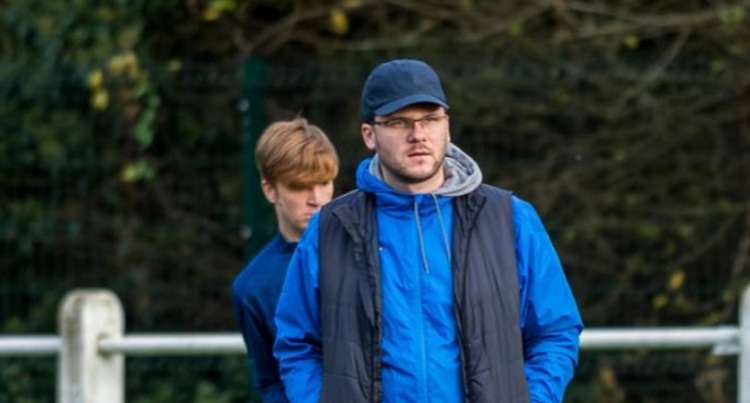 As the recent abysmal weather continued to play havoc with the sporting calendar, it was no surprise that our First Team game fell foul to a waterlogged pitch, and the game against Chester Nomads was postponed on Friday.
This, alongside Wirral Council's decision to cancel all football on council pitches, ensured that on Saturday only our Reserve Team was able to represent our club and don the Yellow shirts as we travelled to Helsby to face high flying Runcorn Sports Reserves.
Our hosts were sitting in second place prior to the game with 11 wins from 17 games, so our lads understood the challenge that lay ahead of them.
The job was perhaps made more difficult earlier in the week when Manager Nathan Brooks relinquished his position. We will be eternally grateful to Nathan for his sterling work in the previous 18 months - he has been a real asset to Heswall and has a great record of developing players. His results record is also very good, and we wish him the very best as he leaves with real pride in the job he's done.
With no replacement boss appointed before the game, it was down to acting Manager Dave Hird to take the team and ensure the performance was one that he and Nathan would both be proud of.
It was. The boys hit the ground running and created a number of fine chances. Sam Sutton Jeffs took the first one to put us a goal up inside the first 15 mins, with a strike from Nathan Johnston doubling our lead some five minutes later.
A crazy see-saw contest saw the hosts get back into the game with a strike from their in-form striker, who was to finish the game with a fine four goal salvo. The Yellows responded well to this setback, and further strikes from Nathan Johnston and skipper Jamie Steele ensured we led comfortably going into the second half.
Runcorn were able to again put the pressure on us with further goals - they still had hope even in the dying minutes of the match. But goals from Cal France and Travis O'Brien put paid to that and ensured the points returned back down the motorway to Gayton Park as we ran out 6–5 winners in an incredible game.
It was a fine performance from our lads, and one they fully deserved after a traumatic week. It only served to demonstrate their increasing maturity and confidence at this level, and shows they are developing into a fine football team.
A new manager will be able to build on Nathan's fine work and take Heswall Reserves to the next level as they look forward to a couple of cup semi-finals. Hopefully Heswall FC will have much to celebrate come the end of the season.
Our Toy Appeal has gathered pace slowly in recent weeks due to the weather restricting visitors to Gayton Park, but we are still accepting donations of new and unwrapped toys which we will be donating to the Radio City Toy Appeal to support disadvantaged families across the area.
Our clubhouse will be open on Saturday, so if you could buy that one extra gift to make a difference to a child this Christmas then please pop in to donate.