It's official - JD Wetherspoon confirms opening date of Heswall's new pub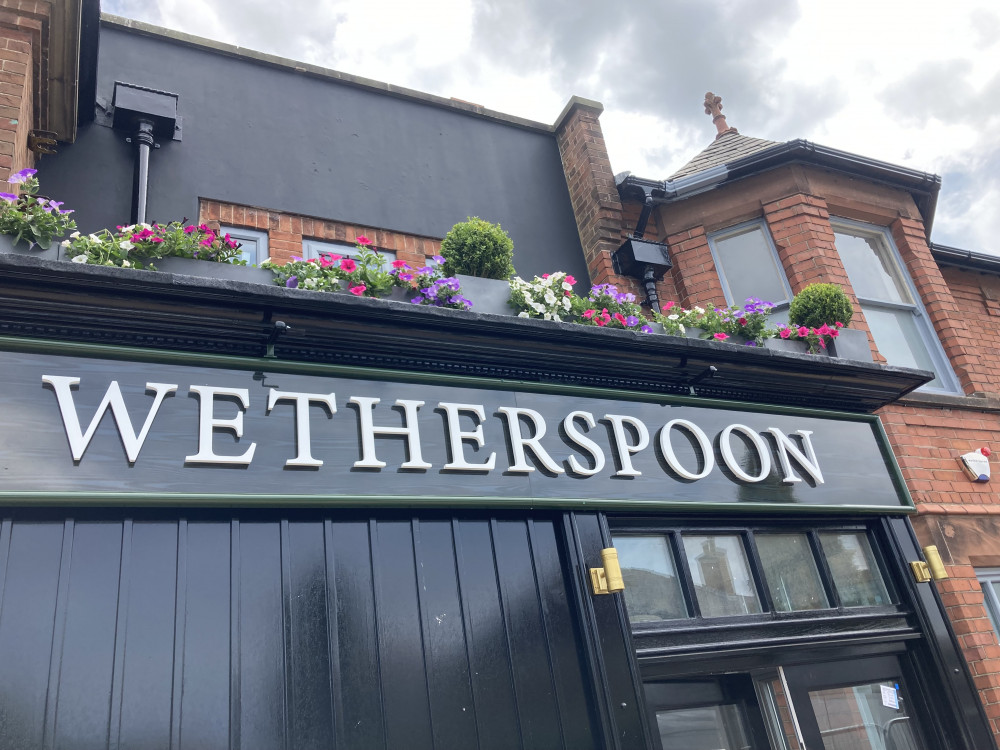 Save the date...June 28th
Pub operator JD Wetherspoon is to open its new pub in Heswall, on Tuesday, June 28, with the creation of 55 new jobs.
The company has spent £2.45 million developing the outlet, on the site of a former bar, the Exchange Bar, in The Mount.
The new pub, which will be called The Prense Well, will be managed by Caroline Campbell, who has also managed at The Square Bottle (Chester) and The Master Mariner (New Brighton).
The pub name recalls Heswall's history, when the Hessle Well was one of the village's many wells. A plaque on the boundary wall of Hessle Well House states that the well closed in 1891. Heswall was also served by the Pin Well, Lightfoot Well, Rosebank Well, Bank House Well and Far Well.
However, the Penns or Prense Well was one of the main wells and gives its name to the pub. Situated on Telegraph Road, Prense Well was little more than a stone's throw from the site of the new pub.
Situated in the heart of Heswall, the new pub building was once a manual telephone exchange, built during the inter-war years.
The premises also includes a pair of semi-detached late Victorian villas, part of the development of several grand villas during the 1890s, providing summer homes for wealthy Liverpool merchants.
The new pub will be open from 9am until 11pm, seven days a week. Food will be served throughout the day, from opening until 10.30pm every day.
The Prense Well will specialise in real ales and traditional ciders, as well as craft and world beers, serving a wide range of different draught ales, as well as bottled beers, including those from local and regional brewers.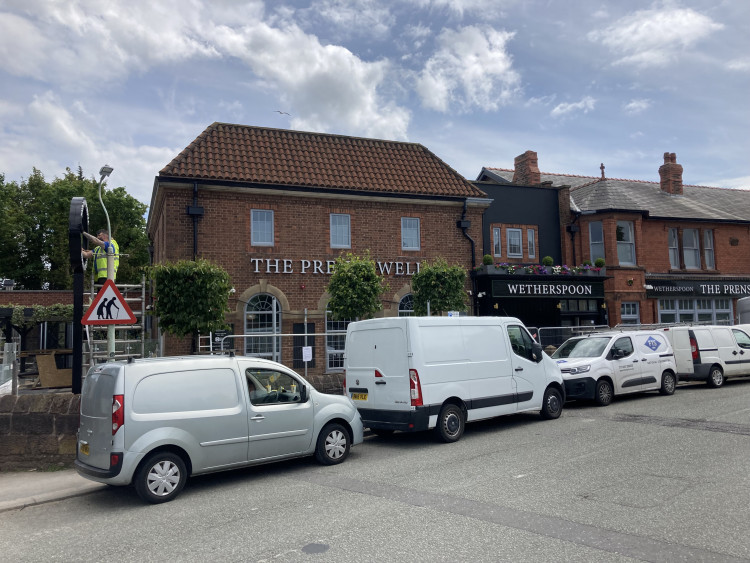 The Prense Well last week...
It will be open for family dining, with children, accompanied by an adult, welcome in the pub up until 9pm, throughout the week.
The pub will be wheelchair accessible and have a specially adapted toilet for people with disabilities.
The Prense Well, which has the main customer area, bar and kitchen on the ground floor, features a garden to the front and side of the premises.
The roof of the original telephone exchange building has been retained and showcases the buildings unique form. A new extension has been added, with a large contemporary roof light, and features an open solid fuel fire.
Historical photos and details of local history, as well as artwork, by local artists, and images of local scenes and characters of the area, are also displayed in the pub.
Manager Caroline Campbell said: "Myself and my team are looking forward to welcoming customers into The Prense Well and we are confident that the pub will be a great addition to the Heswall community and social scene."