Blueoak's Sandstone House show apartment now open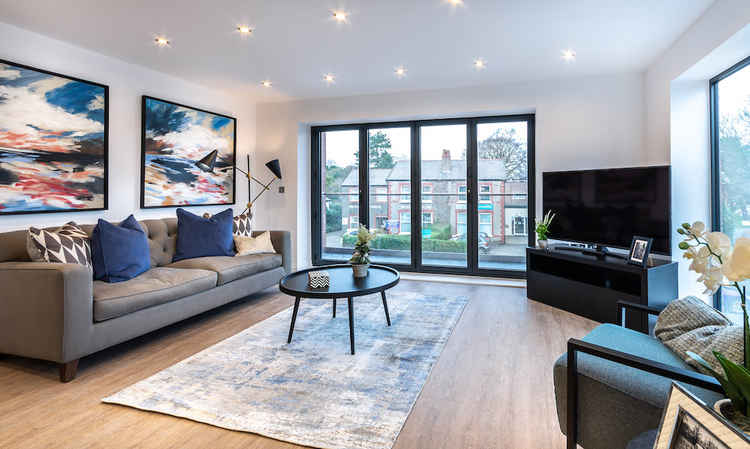 The show apartment at Sandstone House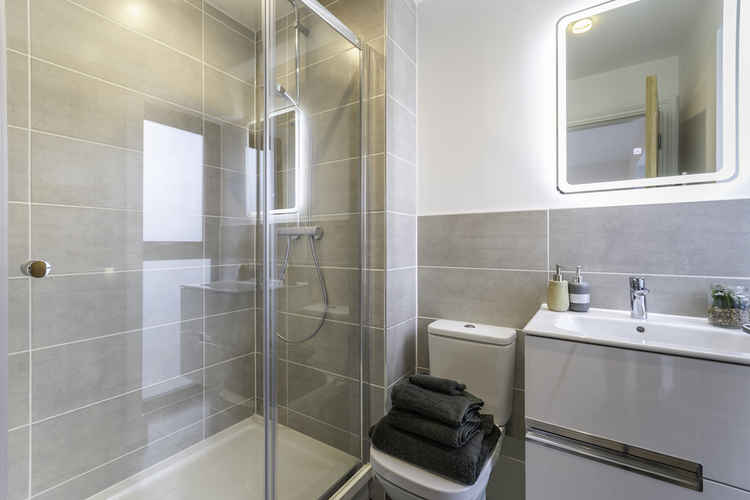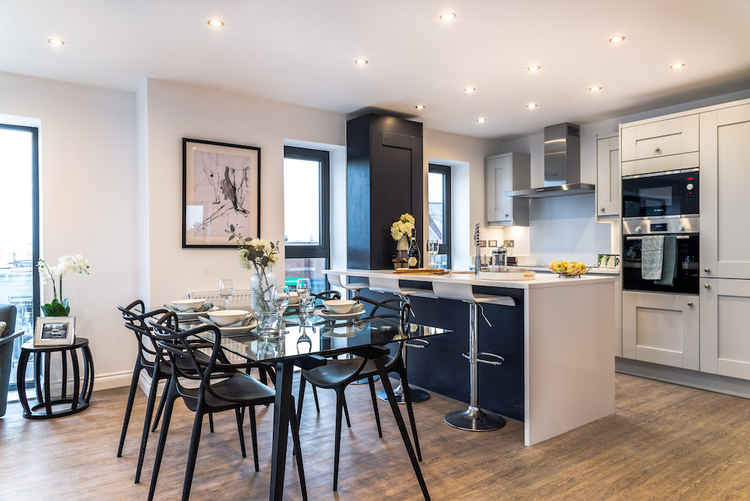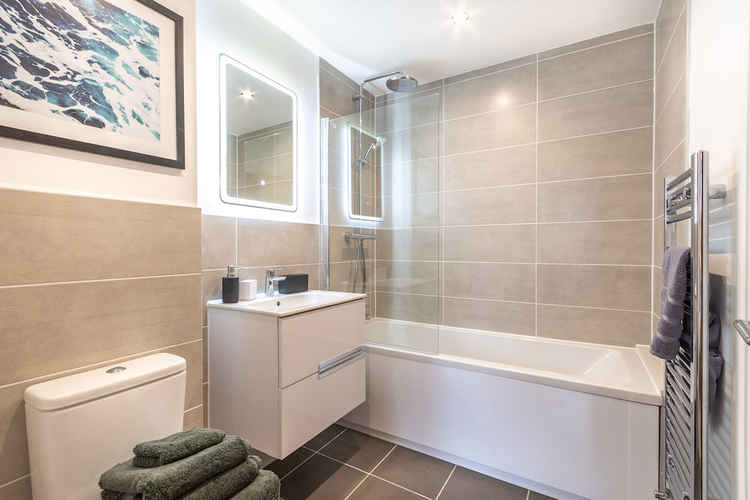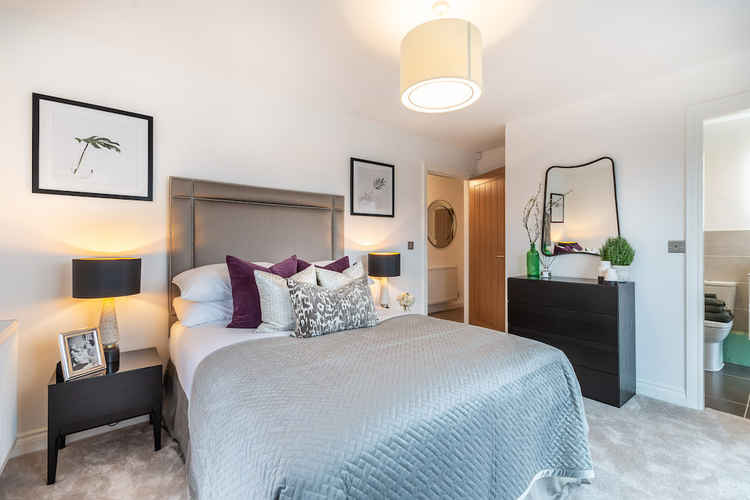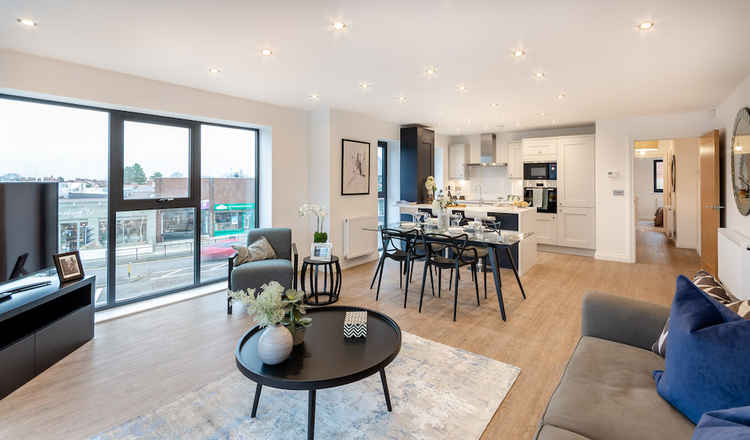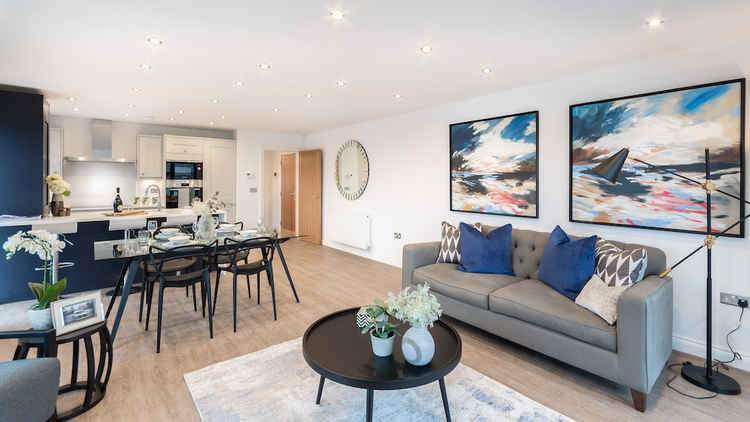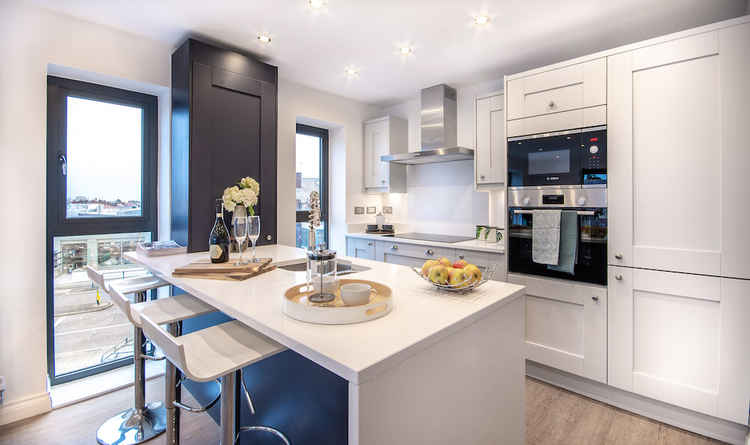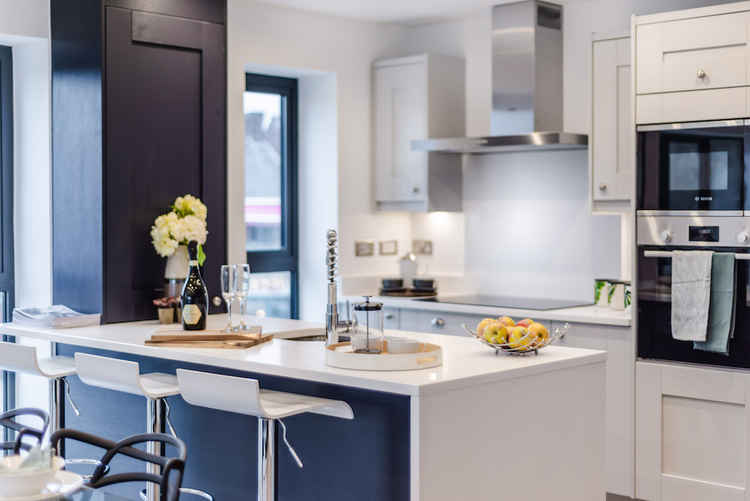 Above: click or tap through a gallery of some show apartment pictures
Situated on the corner of Rocky Lane, Sandstone House is the new build development by Blueoak Estates.
It consists of six 2 and 3 bedroom apartments arranged across three floors, and each of them comes with off-road parking.
Blueoak says that three apartments have already been sold, and for anyone who could be tempted to buy one of those still on the market, a show apartment has just been launched.
The developers describe the apartments as "light, bright, spacious, open-plan and accessible via a lift."
Designed with an eye firmly on the local downsizing market, Blueoak adds:
"Sandstone House, our beautiful eco-friendly apartment scheme in Heswall, has been designed for people who want to downsize their home, not their life.
"Indeed, at Blueoak, we prefer to use the term 'rightsize' because we don't believe it's just about space (of which there is still plenty on offer), we think it is about the quality of lifestyle.
"Sandstone House allows for low-maintenance luxury living when at home and the ability to lock-up-and-leave when away. You will still be close to friends and family, have space for guests and live in a nice area with excellent amenities. This apartment scheme is located right at the centre of Heswall."
Building work is still underway at Sandstone House, but will be done and dusted by the end of the month.
Apartment prices start at £335,000.