Got a Heswall and district event coming up? Spread the word for free with our What's On section...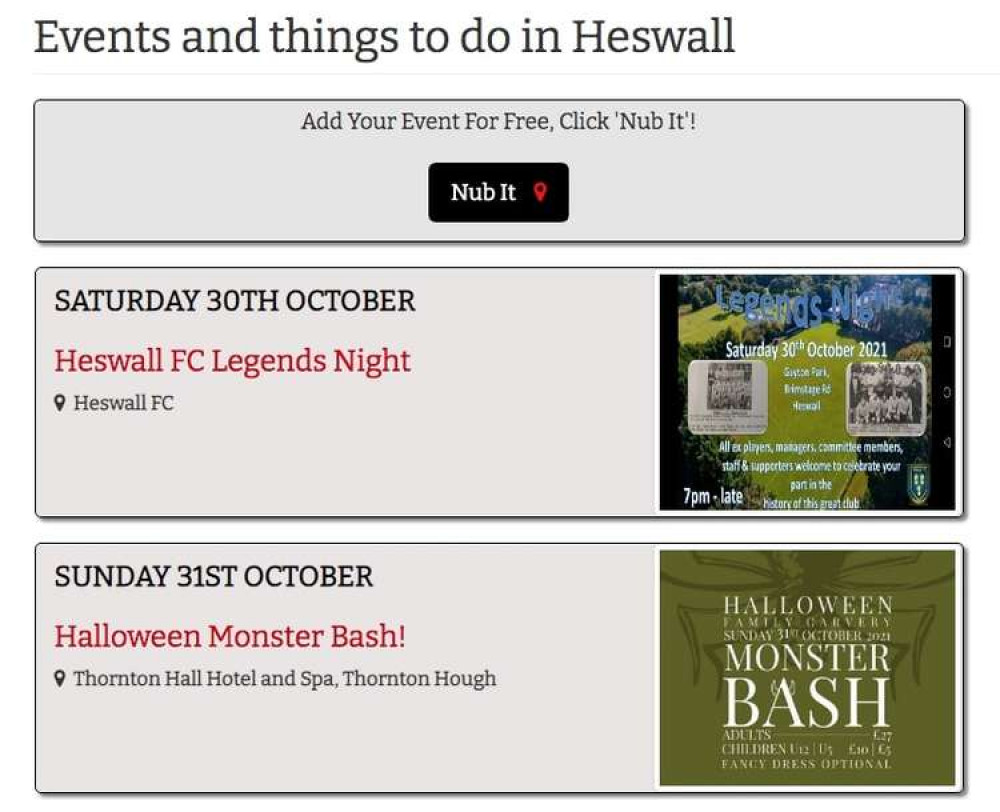 If you are organising future local events, small or large, for former lockdowners getting back into the swing of entertainment, fun and socialising, we want to help by promoting them for free here on Heswall Nub News.
Heswall Nub News aims to bring you topical news and views from Heswall and district, but we are also just as keen to support all of the community groups and activities that add so much value to our lives.
Our What's On section is very simple to use - it only takes a couple of minutes to publicise your upcoming event.
Just visit the What's On section and hit the black "Nub It" button at the top of the page.
A simple form will appear. Choose a title for your post, and add any photos and information you think people should know about. Then click Submit, and Heswall Nub News will check and approve your post, and share it on our social media channels to spread the word.
It's as easy as that.
We look forward to learning about - and promoting - your plans for forthcoming events.
If you have any questions, please feel free to send an email by clicking or tapping here, or message us on social media.
Thanks and all good wishes.