Unveiling the Intrigue: 'The Gerasimov Doctrine' by Michael Crawshaw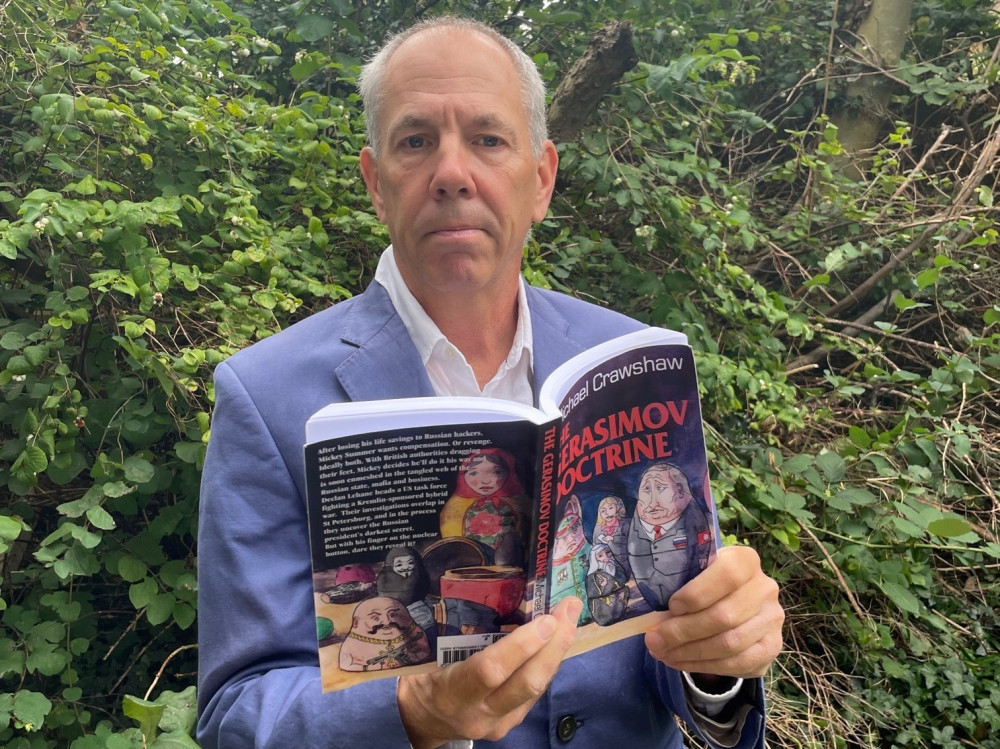 Michael Crawshaw with his latest work 'The Gerasimov Doctrine' (image by Nub News)
In the heart-pounding world of crime thrillers, few authors captivate readers like Michael Crawshaw.
His latest release, 'The Gerasimov Doctrine,' is an exciting addition to his growing repertoire.
With accolades from both fellow writers and industry experts, and a riveting plot that promises to keep you on the edge of your seat, this is one book you won't want to miss.
Prepare to be swept into a world of high-stakes espionage, relentless pursuit, and moral dilemmas.
Crawshaw's The Gerasimov Doctrine is an electrifying read that will leave you questioning the boundaries of justice and the price of retribution.
Don't miss the opportunity to delve into this thrilling narrative – it's a journey you won't soon forget.
ORDER YOUR COPY HERE!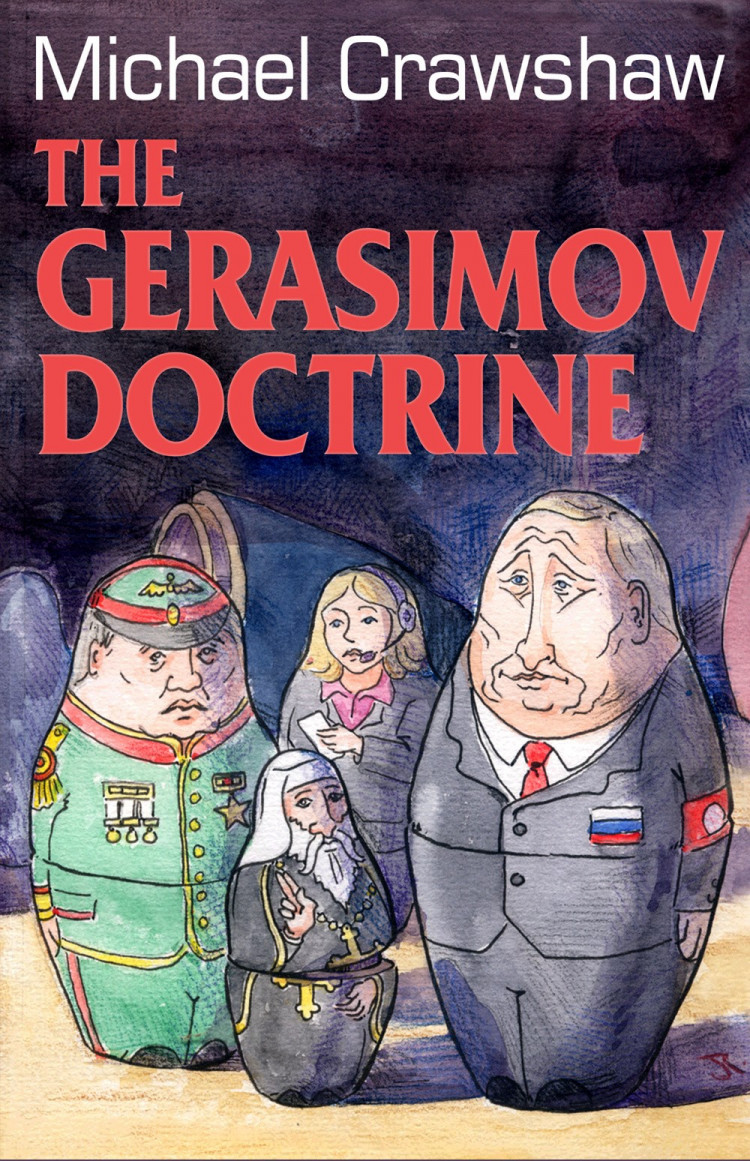 The Gerasimov Doctrine is available now (image supplied)
About The Gerasimov Doctrine
In his latest instalment, The Gerasimov Doctrine, Crawshaw reintroduces us to the indomitable Mickey Summer.
After losing his life savings to Russian hackers, Mickey is left with a burning thirst for compensation or, even, revenge. When British authorities fail to act swiftly, Mickey takes matters into his own hands.
As the adventure unfolds, Mickey becomes entangled in the treacherous web of the Russian state, mafia, and business interests.
Meanwhile, on the other side of the world, Declan Lehane leads a US task force dedicated to battling a Kremlin-sponsored hybrid war.
Their paths collide in St. Petersburg, leading to the revelation of the Russian president's darkest secret.
But with the nuclear button at his fingertips, the question is: dare they expose it?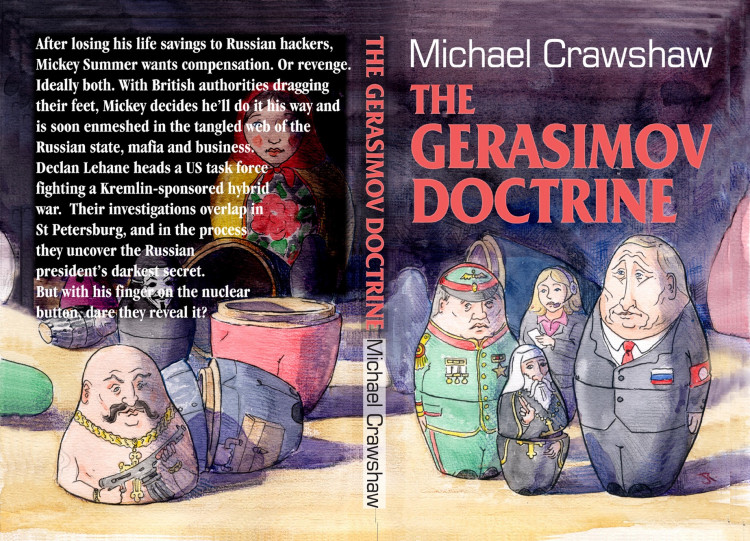 Critics have been quick to rave about Michael Crawshaw's latest work (image supplied)
Meet the Author
Crawshaw, the mastermind behind the Mickey Summer series, hails from Leeds, Yorkshire.
His journey from a chemistry enthusiast to an award-winning head of research at top investment banks has paved the way for his unique ability to craft fact-based fiction.
His debut novel, 'To Make a Killing,' and the gripping 'Cyber Wars – The Black Chamber' showcased his talent for blending global intrigue with relatable characters.
And the praise for Crawshaw's work is nothing short of stellar.
Renowned publications and industry experts have showered his novels with acclaim:
"A winner takes all murder mystery." – Sian Griffiths, The Sunday Times
"A pacy thriller." – Hephzibah Anderson, Bloomberg
"Pick up a copy." – Gary Parkinson, The Times
"I really loved narrating this book. Highly recommended." – RC Bray, Grammy award-winning narrator.
"This action-packed thriller is too realistic for comfort." – Helen Black, author and award-winning scriptwriter.
But don't just take their word for it; here's what Amazon reviewers have to say about The Gerasimov Doctrine:
"Twists, thrills, intrigue, and a comedic touch make this fact-based fiction offering unputdownable. Yet the seriousness of the plot belies the cliché. What are the consequences of the Russian President being backed into a corner?"
"If you've got a hankering for the bone-dry humour that dripped off Philip Marlowe, a hero who doesn't know the meaning of 'give up' and never misplaces his moral compass, well, you're in for a real treat."
"Imagine this: your bank goes belly-up, and all your money's gone, your cozy life crumbles to dust, and your wife is with child. Most folks would be left scratching their heads, lost in the fog. But not Mickey Summers, the anti-hero cooked up by Michael Crawshaw."
"This wonderfully researched tome is so current it's going to need an update every week. It's a rip-roaring, pulsating, knuckle-whitening tale that'll leave you gasping for air."
ORDER YOUR COPY HERE!
New heswall Jobs Section Launched!!
Vacancies updated hourly!!
Click here: heswall jobs